15 June 2022
Swiss extends collaboration with AirPortr to Zurich Airport
Swiss customers travelling from all over Switzerland can enjoy bag-free journeys to, through and from not only Geneva, but also Zurich Airport.

Following a successful trial phase with the new ground product at Geneva Airport, SWISS is expanding its partnership with AirPortr to Zurich Airport, offering smart-baggage services to addresses across the whole of Switzerland.
SWISS travellers departing from
Zurich Airport
can now make use of the secure
AirPortr
service to have their
baggage collected from their home or hotel
, transported
to the airport
, and
checked in for flight
. On arrival at Zurich airport, baggage is collected from
baggage claim
, cleared through Customs, and delivered to the customer's address. The service saves customers valuable time, with no need to go through the
departure airport check-in
process or wait for their
checked bags
after landing.
Swiss International Air Lines
(SWISS) is expanding its successful partnership with
AirPortr to Zurich Airport
, and to addresses across the whole of Switzerland. The attractive baggage service has been available to customers departing from
Geneva Airport
since last October under a trial phase. SWISS travellers
departing or arriving at Zurich Airport
can now also make use of AirPortr's smart baggage services, to have their bags collected and checked-in, or delivered back to their home or hotel. These services can be booked any time on
www.swiss.com
.
«Following our initial success with our new partnership with AirPortr, we can now further enhance our customers' travel experience,» says SWISS Chief Commercial Officer Tamur Goudarzi Pour. «The popularity of this simple ground baggage transport service between people's homes and Geneva Airport has shown us already that there is a strong demand for coming to the airport less burdened with bags. So we're really pleased to be extending this attractive option to all our customers all over Switzerland.»
Randel Darby, CEO of AirPortr Technologies: «From today, SWISS customers travelling from all over Switzerland can enjoy bag-free journeys to, through and from not only Geneva, but also Zurich Airport. This extension of the AirPortr offering into their main hub is a fantastic step forward in our collaboration with SWISS, having proven the product during a successful six month testing phase. With highly attractive market pricing, we expect to see continued strong growth in demand from Swiss consumers; with baggage-free, intermodal travel to and from the airport now more accessible than ever before.»

By selecting the AirPortr option on
www.swiss.com
, customers can have their
baggage collected from home or hotel
up to 23 hours before flight
. All the traveller needs to do is
check in online
. Their boarding pass will be verified during the collection, and their bags are then sealed to ensure secure transportation to the departure airport, where they are subjected to the usual security checks.
Bags are collected in the normal way from the baggage carousel after landing
.
Those using the arrival service complete a simple Customs 'e-declaration' online, which allows AirPortr to collect and clear the passenger's bags through Customs, and deliver them to their final address. Customers are kept up-to-date via email and text at every step of the way. They can track their bags at any time through AirPortr's web-app, and are sent digital copies of their airline baggage receipts.
The AirPortr service saves travellers a lot of time and effort. They can
travel baggage-free to departure airport
,
skip the check-in lines
, and proceed directly to security when they get there. When flying into
Zurich
, there's no need to wait for their bags to arrive in the baggage hall, passengers can head straight to their final
destination
.
Travelling baggage-free also makes passengers more mobile, and unlocks the use of public transportation for those that would not previously have considered it. A recent AirPortr study has shown that some 66 percent of AirPortr users switched from vehicle usage to public transport as a direct result of being unencumbered by their bags.
The price of the AirPortr service is based on the collection and delivery location, and ranges from CHF 39.00 for 2
bags in Zurich
, and up to CHF 69.00 in areas further away from the airport. The service is available for all SWISS flights, and can be booked online at
swiss.com
.
Edited by editorial staff
Avion Tourism Magazine
Text source and photos: © Swiss Media Relations
Photos: Copyright © Swiss International Air Lines
Zurich and Geneva photos: Copyright © Sisterscom.com /
Shutterstock
---
Where to go in Zurich and Geneva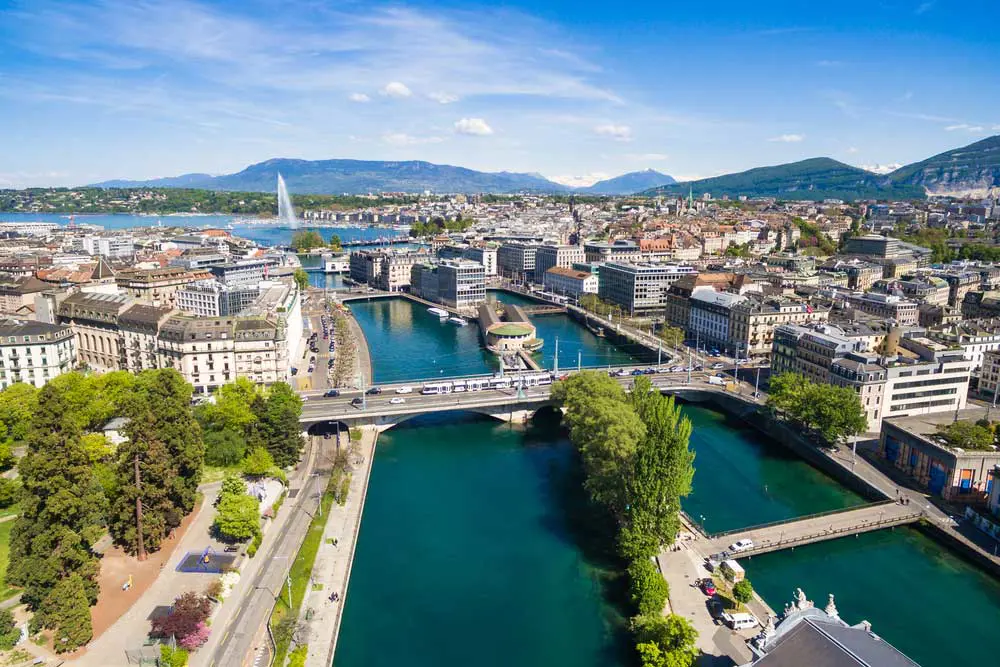 SWISS Boeing 777-300 ER. Photo: Copyright © SWISS.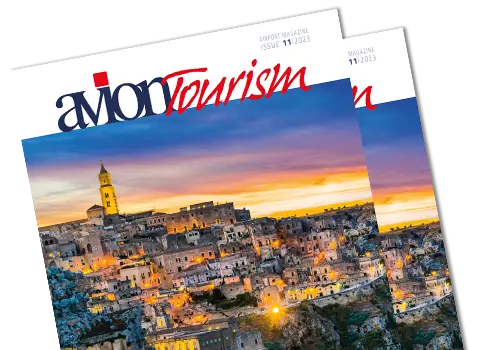 AVION TOURISM MAGAZINE
in digital version
On this issue: The World Heritage Sites of Basilicata and Puglia.