13 December 2018
Loyalty program of Ukraine International Airlines
New privileges for the Panorama Club loyalty program's members
"The UIA loyalty program will be completely changed after the New Year, - said Vanda Lytvynenko, Head of UIA loyalty programs. - The scheme of accumulating and using miles becomes even more transparent and understandable, and the payment by miles is as flexible and convenient as payment by money. Exclusive benefits and special privileges granted to the Panorama Club Premium and the Panorama Club Elite members as part of the updated program will allow them to travel with UIA with an even higher level of comfort."
Effective January 1, 2019, Ukraine International Airlines will expand the opportunities for the Panorama Club loyalty program's members by presenting a new Panorama Club Elite membership level and update privileges for all members of the loyalty program.
In the New Year, existing Panorama Club Classic and Panorama Club Premium membership levels will see a new level appear - Panorama Club Elite. Members who have achieved high levels of the program as Premium and Elite will be able to enjoy special privileges on UIA flights. Privileges will still be available via e-card on a mobile device available in the Member's Web Account on the UIA website.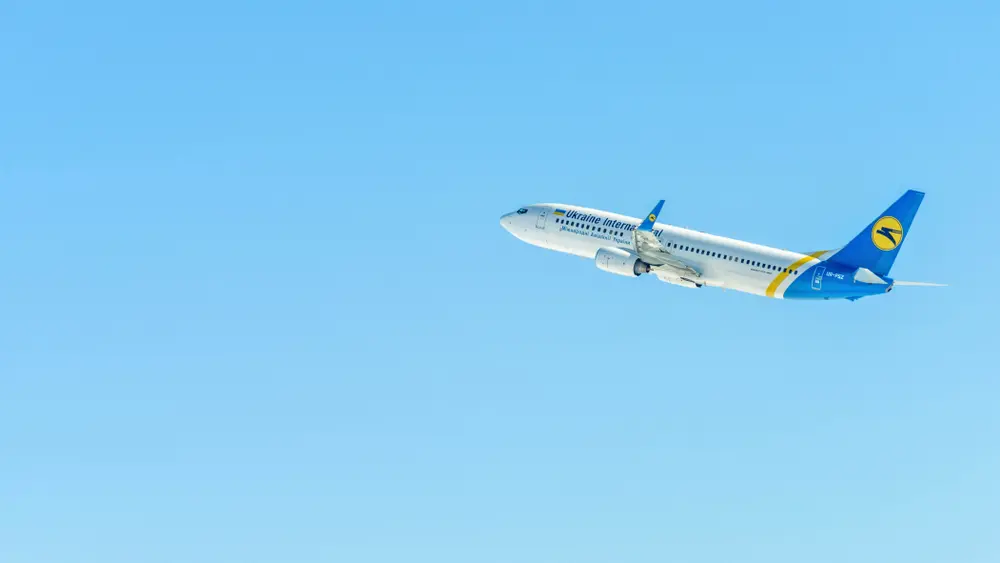 The updated loyalty program will provide the Premium and the Elite cardholders with a business class check-in and business lounge invitations (for the cardholder and one companion), regardless the booking class specified in the ticket* (*Benefits are provided upon presenting a valid plastic or digital membership card.), as well as priority boarding and priority baggage handling. Also, the high level members will be able to acquire a gift for their families and friends, using the special condition for obtaining a Panorama Club Premium card for one companion: free of charge – for the Elite cardholders or at a cost of 20,000 miles for the Premium members.
As well as Panorama Club Premium members (who can now carry with them +1 additional item of checked baggage) Panorama Club Elite members will also have extra luggage allowance and may carry +2 additional bags in addition to the general allowance of their ticket** (**Benefits are not available for fares that does not include checked baggage allowance).
Moreover, Panorama Club Premium and Panorama Club Elite cardholders will be able to use UIA additional services on special conditions: Pre-order a meal and an upgrade of a flight comfort level at the UIA check-in desk at the airport at a 25% discount for the Premium members; and at a 50% discount of the cost for the Elite members. A preferred seat selection in the economy class cabin of the aircraft with the possibility to check in for a flight online 14 days before departure will be available for the Panorama Club Premium members at a 25% discount, and for the Panorama Club Elite members – free. Benefits are provided upon presenting a valid plastic or digital membership card at check-in desk at the airport.
Information about Ukraine International Airlines
Ukraine International (UIA)
was founded in 1992 and is a 100% privately owned carrier. The airline connects
Ukraine
with over 50 capitals and
key cities
of
Europe, Asia, America, Africa, the Middle East
, and CIS countries and provides connections with its international partners' flights to over 3,000 other
destinations worldwide
.
UIA fleet's
average age amounts to 10.5 years. Currently, UIA operates 42 aircraft including 30 medium haul Boeing 737 NG aircraft with the average age of 8.7 years. UIA operates over 1100
scheduled flights
per week and the
base airport
for
Ukraine International (UIA)
is
Kiev Boryspil (KBP)
.

Edited by Alisè Vitri
Source: Ukraine International Airlines Press Service
Copyright © Sisterscom.com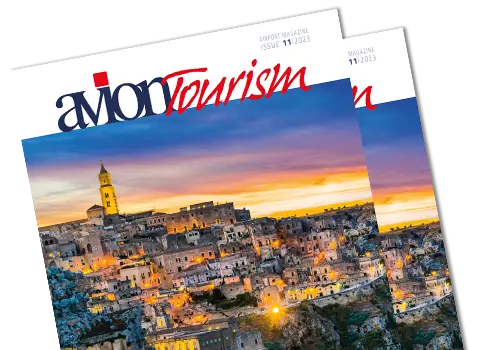 AVION TOURISM MAGAZINE
in digital version
On this issue: The World Heritage Sites of Basilicata and Puglia.