17 July 2018
AlbaStar leader for special category passengers
Renowned for its leading position in the carriage of disabled passengers
Albastar S.A, the Spanish charter airline headquartered in Palma de Mallorca, Spain – renowned for its leading position in the carriage of disabled passengers (now termed Special Category Passengers) and Europe's leading pilgrimage carrier serving Lourdes (France) has successfully carried out tests to evacuate large groups of SCPs (fully immobile) from one of its Boeing 737 aircraft.
Michael Harrington, Albastar's Managing Director who designed and managed the testing with Albastar's Quality team stated the following:
"Today's tests show that it is possible to evacuate a large group of immobile SCP passengers safely from a Boeing 737 well within the 90 second permitted time using specially developed procedures. Albastar has successfully undertaken these tests to prove to many organizations who transport SCPs that flying is a viable and safe way of transport, and we have put an end to the myth that such evacuation considerations quoted by other airlines should severely limit the number of SCPs allowed on board. We thank UNITALSI, Italy's leading organisation for the transport of disabled persons, for assisting these tests and helping to develop better procedures for the handing of our SCPs. The results of our tests and techniques developed will now be submitted to our Aviation Authorities in the hope this will form the basis of new rules and procedures to be developed which will allow more SCPs to fly and be safe. Albastar cabin crew are very special, training each winter in the Paraplegic Hospital of Toledo, Spain amongst other specialist courses, to provide the organizations who carry significant groups of SCPs with the support required."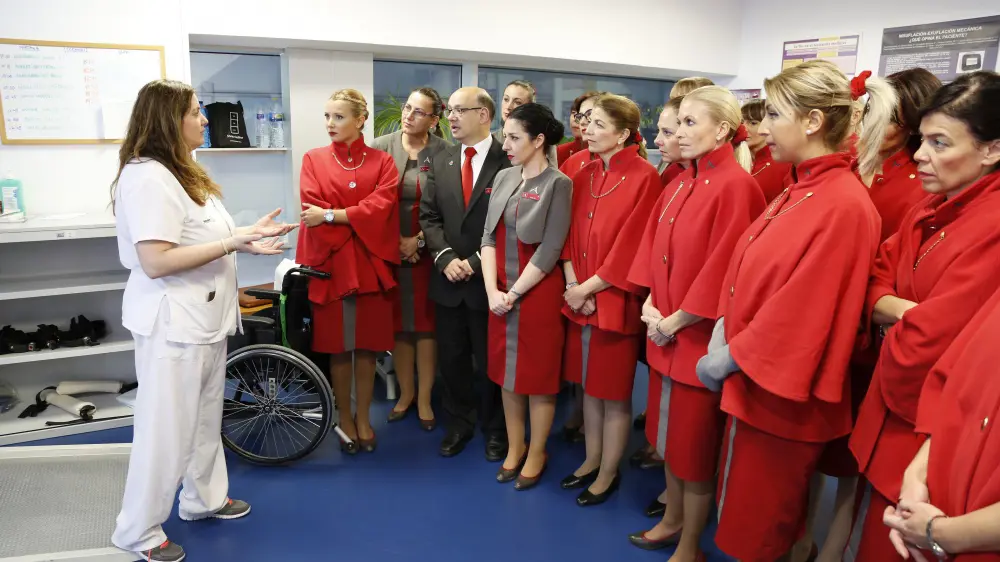 Albastar Airlines
operates six
Boeing 737 aircraft
(from this summer three
B737-800NG aircraft
and three
B737-400 aircraft
) from its principal bases in
Palma de Mallorca
, Spain and
Milan Malpensa
, Italy. The airline serves the
charter market
for some of
Europe's leading Tour Operators
and has also become the leading
pilgrimage airline
serving
Lourdes
, France. Founded in 2010 by a group of Italian and UK private investors the airline has enjoyed a very successful growth and today serves over 130
destinations in Europe
,
Israel
and
Egypt
, some 45 destinations just from
Lourdes
.
Source: Albastar Press Office
Copyright © Sisterscom.com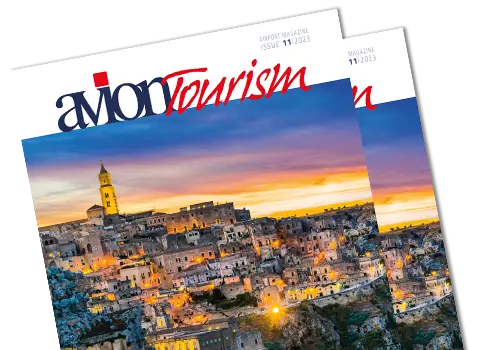 AVION TOURISM MAGAZINE
in digital version
On this issue: The World Heritage Sites of Basilicata and Puglia.