03 September 2021
Aeroporto di Catania: due nuovi punti vendita Aelia Duty Free
Aperti due store, rispettivamente in area Schengen ed extra Schengen
È il risultato di un progetto ambizioso che vedrà l'apertura di ben 5 punti vendita, quello appena iniziato con l'inaugurazione dei due
punti vendita Aelia Duty Free all'interno dell'aeroporto Fontanarossa di Catania
.
I due store, rispettivamente in area Schengen ed extra Schengen, sono stati pensati per offrire ai viaggiatori un'ampia gamma di prodotti internazionali e Made in Italy, e i marchi più famosi ed apprezzati della cosmesi e della profumeria.
Ulteriore punto di forza dei nuovi punti vendita, è il servizio impeccabile che caratterizza i punti vendita Aelia, e che rende Lagardère, leader in Italia nell'ambito del Duty Free.
A cura di Lisa Maria River
Avion Tourism Magazine
Fonte testo: ufficio stampa Legardére Travel Retail
Foto Visual: Copyright © Sisterscom.com / teamtime /
depositphotos
Voli dall'aeroporto di Catania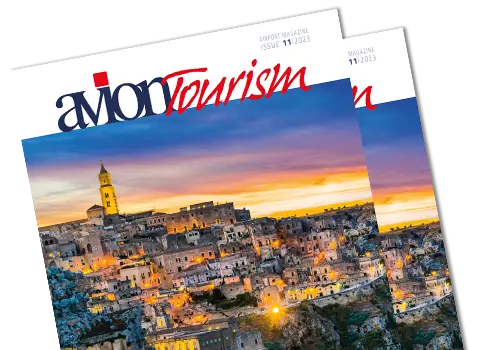 AVION TOURISM MAGAZINE
in digital version
On this issue: The World Heritage Sites of Basilicata and Puglia.