07 February 2023
Regala una Gift Card Volo + Hotel
Un regalo perfetto per San Valentino: con l'acquisto di una Gift Card Volo + Hotel hai subito, una seconda Gift Card da 50 € in omaggio
Sponsored content
Speciale San Valentino x 2
Regala un viaggio
con
Volagratis.com
e
viaggia con chi ami a San Valentino
! Puoi regalare una
Gift Card Volo + Hotel
e avere subito una seconda
Gift Card
da 50 € in omaggio.
Bastano pochi click: acquisti la card online per te oppure da regalare a chi ami. Puoi stamparla o inviarla via email come regalo con un tuo messaggio, foto o cartolina per personalizzarla. Inoltre, puoi pure non scegliere una data fissa lasciando al destinatario del regalo la scelta.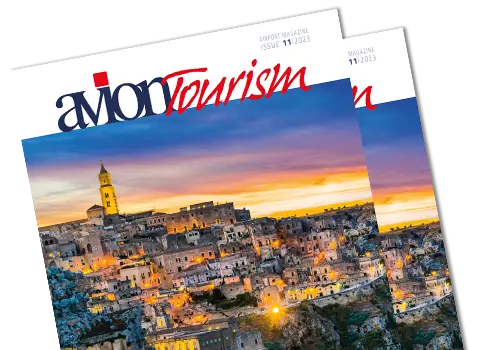 AVION TOURISM MAGAZINE
in digital version
On this issue: The World Heritage Sites of Basilicata and Puglia.