03 July 2023
Con easyJet sconti fino al 20%
La promozione, attiva dal 3 fino al 5 luglio 2023, è valida per volare in Italia e in Europa tra il 24 luglio e il 30 settembre
La promozione, attiva da oggi fino al 5 luglio 2023, è valida per volare in Italia e in Europa tra il 24 luglio e il 30 settembre
easyJet – compagnia aerea leader in Europa – annuncia una promozione flash valida a partire da oggi fino al 5 luglio 2023, mettendo a disposizione 115.000 posti a tariffe scontate fino al 20% per volare in Italia o in Europa tra il 24 luglio e il 30 settembre 2023: un'occasione perfetta per chi è ancora alla ricerca della meta ideale per trascorrere le ormai prossime vacanze estive.
Come non approfittare delle
tariffe super vantaggiose
offerte da easyJet per assicurarsi giorni di puro relax sotto l'ombrellone o perdersi in lunghe nuotate in acque cristalline? Oppure partire alla scoperta delle più belle
capitali europee
? easyJet mette a disposizione con questa promozione un ventaglio di
destinazioni a prezzi davvero convenienti
.
La promozione è già attiva su tutti i canali di vendita di easyJet: app, sito e GDS fino alla mattina del 5 luglio.
Fonte testo e promozione: Ufficio stampa easyJet
I prodotti e i servizi sono selezionati e proposti in piena autonomia editoriale. Se decidi di acquistare attraverso i link e/o i banner presenti sul sito, potremmo ricevere una commissione senza che il prezzo finale subisca variazioni.
---
Voli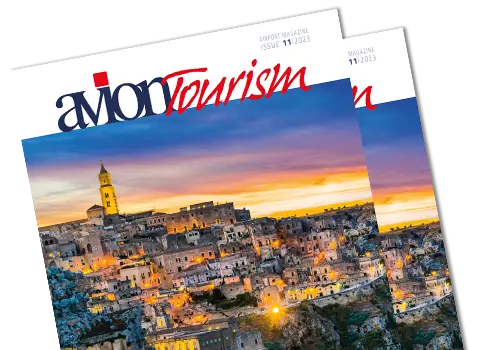 AVION TOURISM MAGAZINE
in digital version
On this issue: The World Heritage Sites of Basilicata and Puglia.