28 November 2022
Luxury shopping is up for auction
The Faraone Casa d'Aste auction with diamonds, jewels and fine watches. Investment goods, in favor of the Circular Economy
Vintage shopping for precious items is the new trend for more conscious purchases, even for luxury goods. Diamonds with remarkable carats, jewellery and watches from the most sought-after Maison among which Cartier, Rolex and Patek Philippe stand out. To close, a round dedicated to Luxury Good with Hermès and Chanel bags and accessories on top.
Copyright © Faraone Casa d'Aste.
Over 3 ct. diamonds are the "best in show" of the next "live" auction by Faraone Casa d'Aste scheduled for next November 30th, which includes the first two rounds dedicated to jewelery and watches and a third, in the afternoon, to Luxury Good, for 310 lots in total.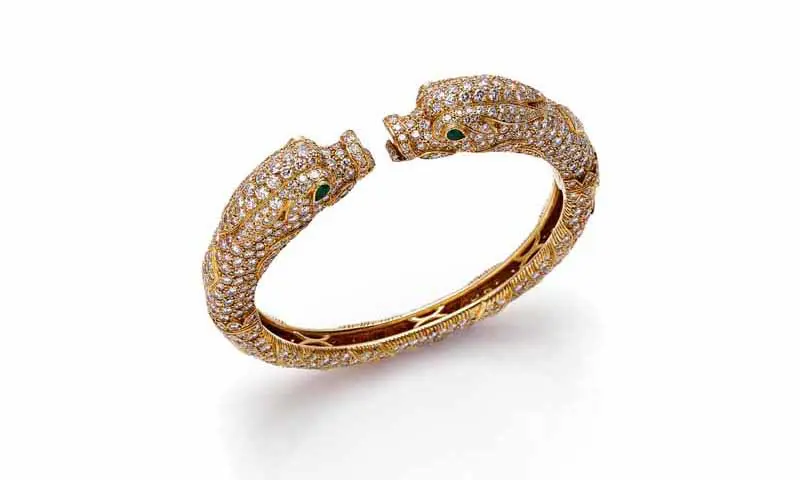 Copyright © Faraone Casa d'Aste.
The more modern brilliant cut, with respectable colors and purity, replaces the old cuts with large carats but not characterized by the same characteristics of value; to testify on one side a growing demand for diamonds and on the other their role as protagonists in the panorama of safe-haven assets par excellence.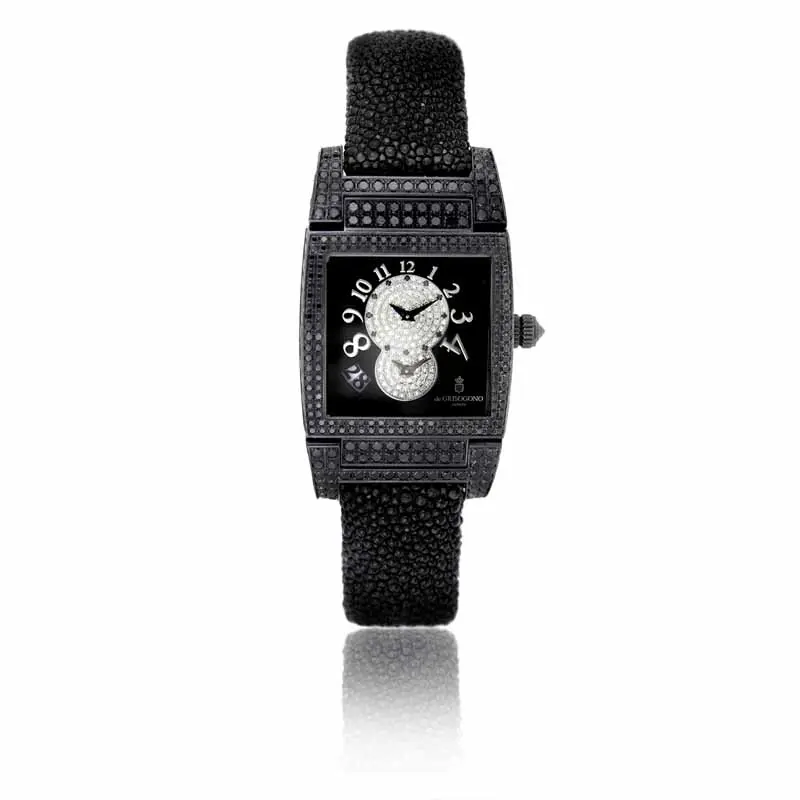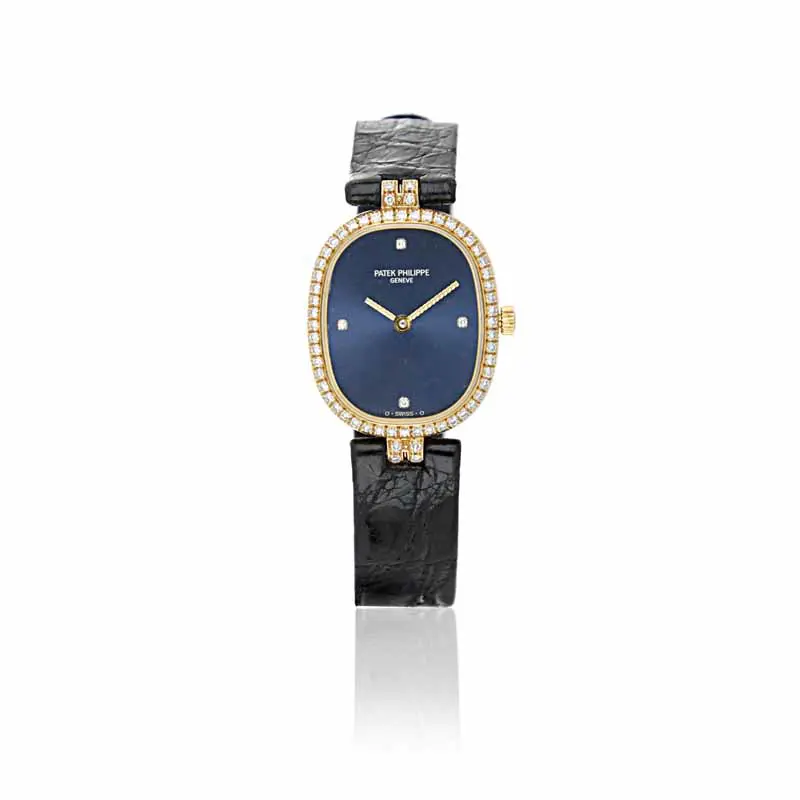 Copyright © Faraone Casa d'Aste.
The choice for the catalogue front cover, among 190 lots of jewelery, fell on a splendid Faraone brooch, late 60's, in platinum with navette, baguette and brilliant cut diamonds for a total of 12.44 ct. and coming with original case. Then follows in the list of precious items a 90s platinum ring also Faraone with a rectangular cut sapphire weighing 9.96 ct. and a double strand choker of natural saltwater pearls.
The lineup proceeds with a Sabbadini platinum ring with a cushion cut diamond of 8.45 ct, with two tapered diamonds on the sides, a solitaire in white gold with a brilliant cut diamond of 3.12 ct and one of 3.45 ct.; while among the loose diamonds: a brilliant cut of 3.41 ct, one of 3.13 ct. and a pair of 2.71 ct. and 2.49 ct.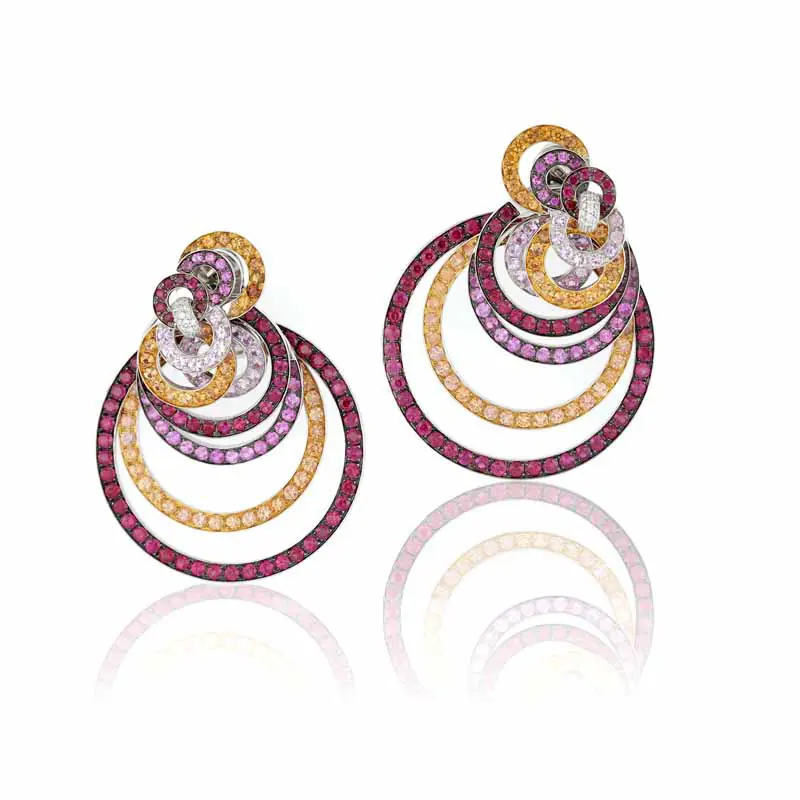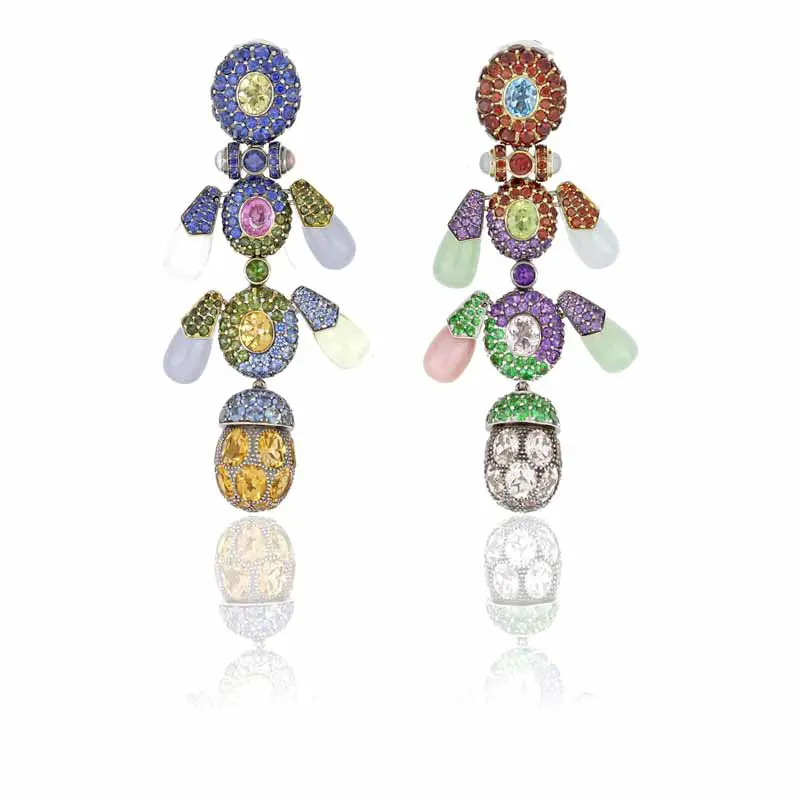 Copyright © Faraone Casa d'Aste.
These diamonds are flanked by a series of Cartier jewels among which stand out: an open bangle in yellow gold with chimera heads finished with pavé diamonds for a total of 19.34 ct. and a rigid contrariè necklace in steel and gold with the iconic panther heads at the ends. A selection of historical jewels is headed by a II ° Decò White ribbon bracelet, late 20s early 30s, in platinum and diamonds and a mid-19th century riviere choker with 62 cushion-cut diamonds for a total carat weight of about 34,55 ct.
This "historical" series ends with a Belle Epoque brooch in platinum with old-cut diamonds for a total weight of approximately 4.85 ct. and a II ° Dèco White brooch, early 30's in platinum, round huit huit diamonds for a total of 12 ct. together with a yellow gold bracelet, a refined example of archaeological goldsmithing from the second half of the 1800s. Among the 39 watches stands out a new Rolex Daytona in steel Ref. 116500LN followed by two Patek Philippe: an Ellipse Ref. 4698 from the 1980s and a Tonneau from the years 1910/1915.
Copyright © Faraone Casa d'Aste.
In the afternoon, the session dedicated to Luxury Good is dominated by a series of Hermès bags and accessories such as gloves, hats, ties, belts and clothing, including a white Mongolian sheepskin fur coat, a short double-breasted caban in blue wool and a reversible jacket. On the bags side, the unmissable Birkin is the protagonist, one of the most sought-after safe haven assets in the Luxury Goods segment, two in size 35 in Togo Bleu Zanzibar leather and one in Taurillon Clemence Noir leather. A Birkin still, but in size 25, in Togo Rouge de Coeur leather with palladium hardware from 2019, is followed by a Kelly Retourne 32 Au Galop Limited Edition in Togo / Box / Chevre Myzore Bleu Indigo / Black / Cuivre leather, by a 22 Mini Kelly Pouchette in Evergrain Havane leather with golden hardware from 2004 and one in black Swift leather from 2016.
Finally, the auction is closed by a series of Chanel bags and accessories including a Timeless Double Flap in ivory quilted Caviar leather, a limited edition mini flap bag with opaque multicolored sequins and a series of wallets and brooches from the Camelia collection.
Edited by editorial staff, Avion Luxury Magazine
Text source and potos: © Faraone Casa d'Aste Press Office
Photos: Copyright © Faraone Casa d'Aste.

AVION LUXURY MAGAZINE
in digital version
DESTINATIONS Aruba, un viaggio ai Caraibi. HOTELS Un Bvlgari Hotel a Roma. JETS La serie Phenom 300 di Embraer - La cabina Executive di Bombardier. CARS Bugatti Chiron Profilée -1000 Miglia Experience UAE.
YACHTS Grande 26M di Azimut - Nautica e benessere con Arcadia. WATCHES Planetarium Dunes of Mars Limited Edition.