08 April 2021
Ad Libitum: Eau de parfum by Pigmentarium
Scents with emphasis on fine raw materials and essential oils of the highest quality, a tribute to Prague and art
Pigmentarium unveils Ad Libitum with the dancer Fraser Roach from the Czech National Ballet. The name Ad Libitum which can be translated as "at once pleasure" or "without restriction" is a term of free improvisation in music. A free moment in the middle of an artistic scheme when the performer expresses himself.
"God is in the details"
Ludwig Mies van der Rohe
The top notes of Ad Libitum: Etrog, Tangerine, Bergamot and Aldehydes. Middle notes: Neroli, Cedar and Jasmine. Base notes: Musk, Patchouli and Oakmoss.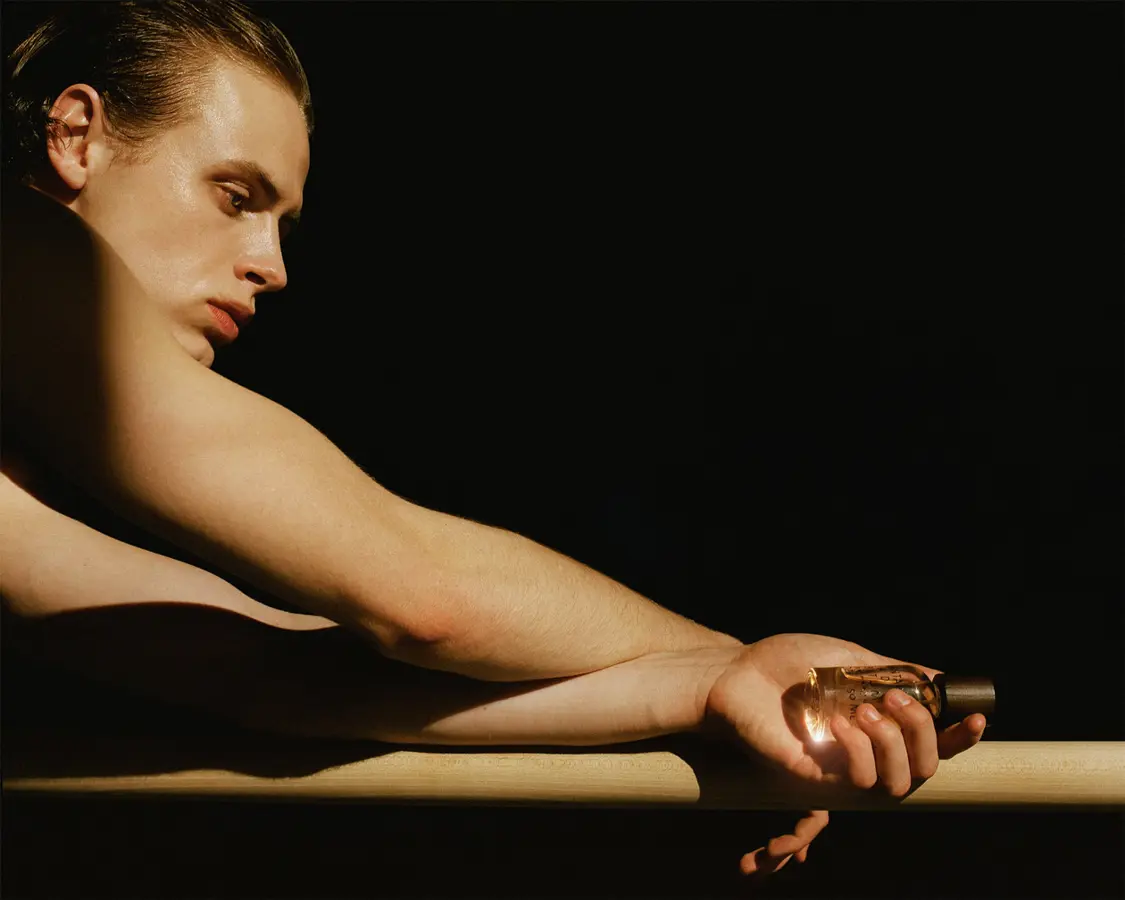 Ad Libitum by Pigmentarium. Photo: Jan Grombiřík / Pigmentarium.
The story of
Ad Libitum
pays tribute to
Prague
and art in the most comprehensive way yet. In the creative collaboration of
Pigmentarium
(
Tomáš Ric
&
Jakub Hiermann
) with photographer
Jan Grombiřík
and filmmaker
Anežka Horová
a pictorial study was born which captures the current form of the
Ad Libitum
fragrance
with the movements of
Fraser Roach
.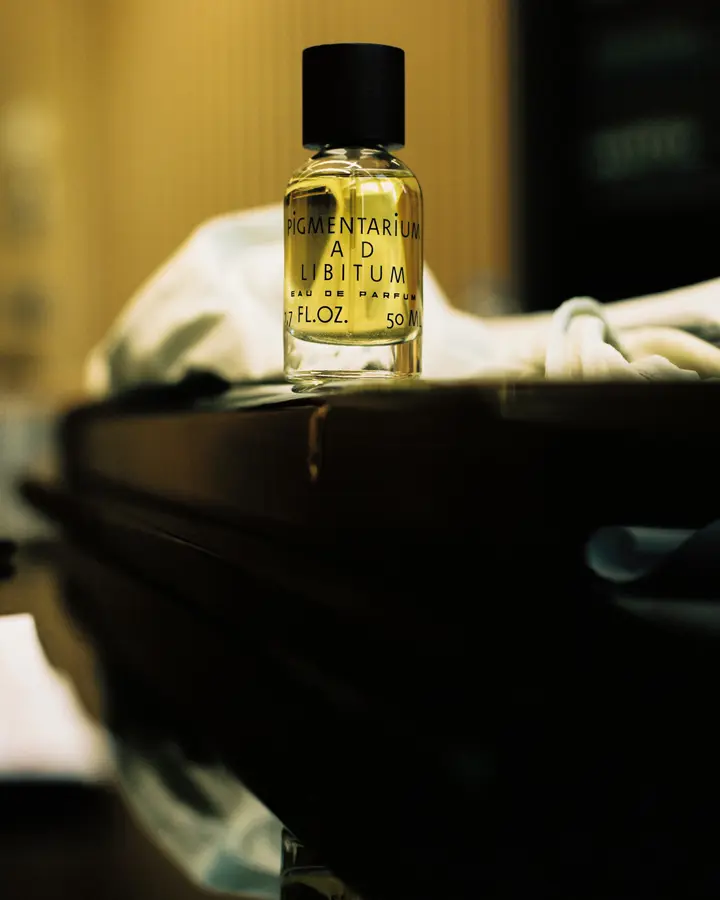 Ad Libitum by Pigmentarium. Photo: Jan Grombiřík / Pigmentarium.
Pigmentarium is a perfume house presenting a kaleidoscope of scents with emphasis on fine raw materials and essential oils of the highest quality: a celebration of beauty and harmony. Together with artists and artisans, it creates a symphony of senses inspired by the longest memory of man – the olfactory memory.

Every single Pigmentarium perfume is a creative statement of dreams, thoughts, and desires. None of them follows any trend - the scents are designed to underline the character of the person wearing it whether male or female. Pigmentarium provides long-lasting, quality fragrances.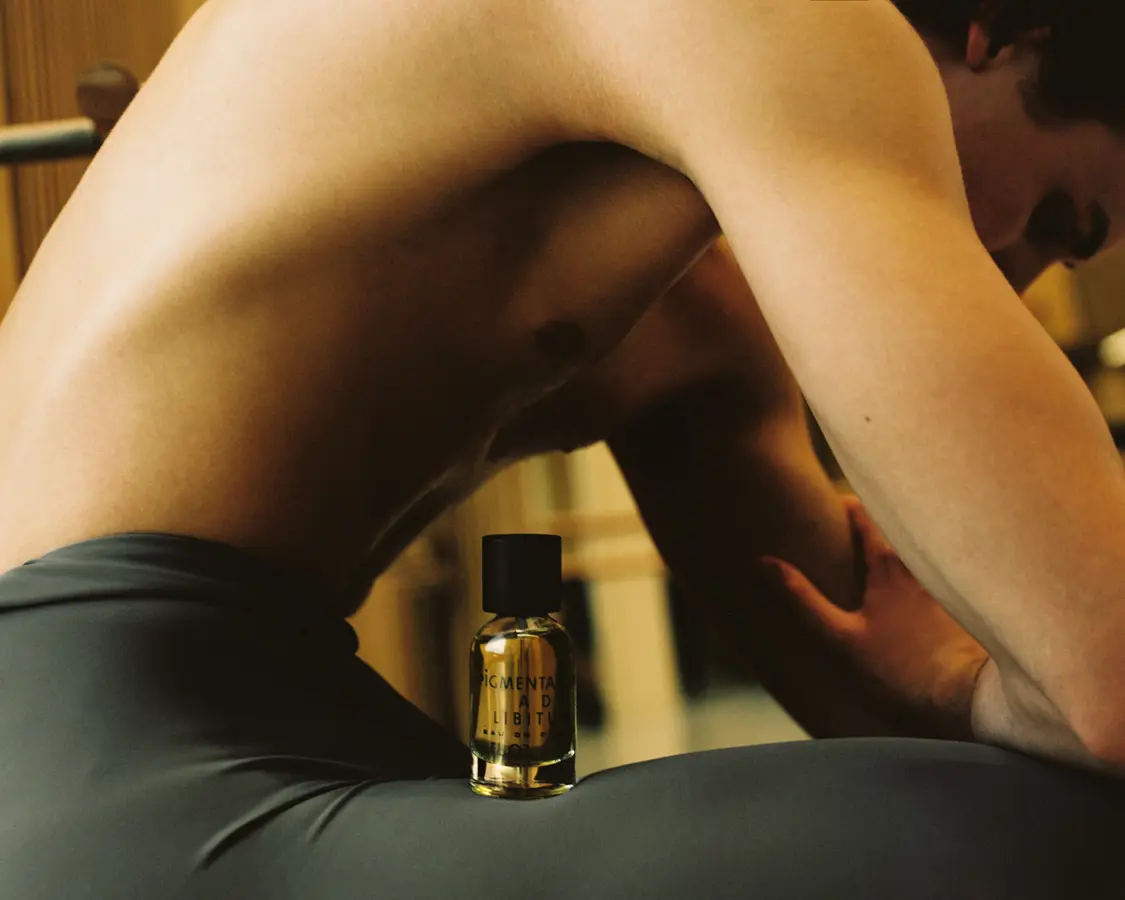 Ad Libitum by Pigmentarium. Photo: Jan Grombiřík / Pigmentarium.
Czech craftsmen and small family businesses take a crucial part in the individual elements of the Pigmentarium products. Incense altars are made of precious wood, incense sticks are wrapped in hand-folded paper boxes, the labeling and the assembly itself are made locally with love to details and pride. The only exception is the incense sticks which are made in a traditional way in Sri Lanka, to ensure local production with the best craftsmen.
"We respect honest work. We respect handcrafts. We collaborate with sculptor and artist Tereza Štětinová, who created unique perfume stands and Incense Altar. All our packaging is handmade by a traditional Prague family company - Studio Činčera"
- Pigmentarium creative duo
Tomas Ric
and
Jakub Florian Hiermann
.
AVION LUXURY MAGAZINE
in digital version
DESTINATIONS Smart working alle Maldive e alle Mauritius. JETS Il lancio del Falcon 6X di Dassault Aviation e l'AS2 Supersonic Business Jet. CARS La Jarama GT di Lamborghini e la Wami Lalique Spyder. YACHTS Lussuosi superyacht e jet privati. WATCHES Ore e minuti preziosi. HAUTE COUTURE Dior Women Haute Couture, Spring-Summer 2021.