26 July 2020
Vacheron Constantin: the Tokyo model joins the Métiers d'Art Villes Lumières Collection
The lights of Tokyo make their stage entrance, lending precious sparkling accents of traditional Haute Horlogerie techniques
The Métiers d'Art Villes Lumières collection is an invitation to embark upon a nocturnal journey above cities bubbling with creativity. On dials draped with an enamelled base in deep shades, a wide variety of powders creates a bird's-eye view miniature tableau of these sprawling urban expanses. Traditional Grand Feu champlevé enamelling mingles with hand-applied precious powder, an art never yet used in Haute Horlogerie. The striking and realistic beauty of these timepieces opens up whole new artistic and creative horizons, where traditional skills are constantly nurtured by fresh influences.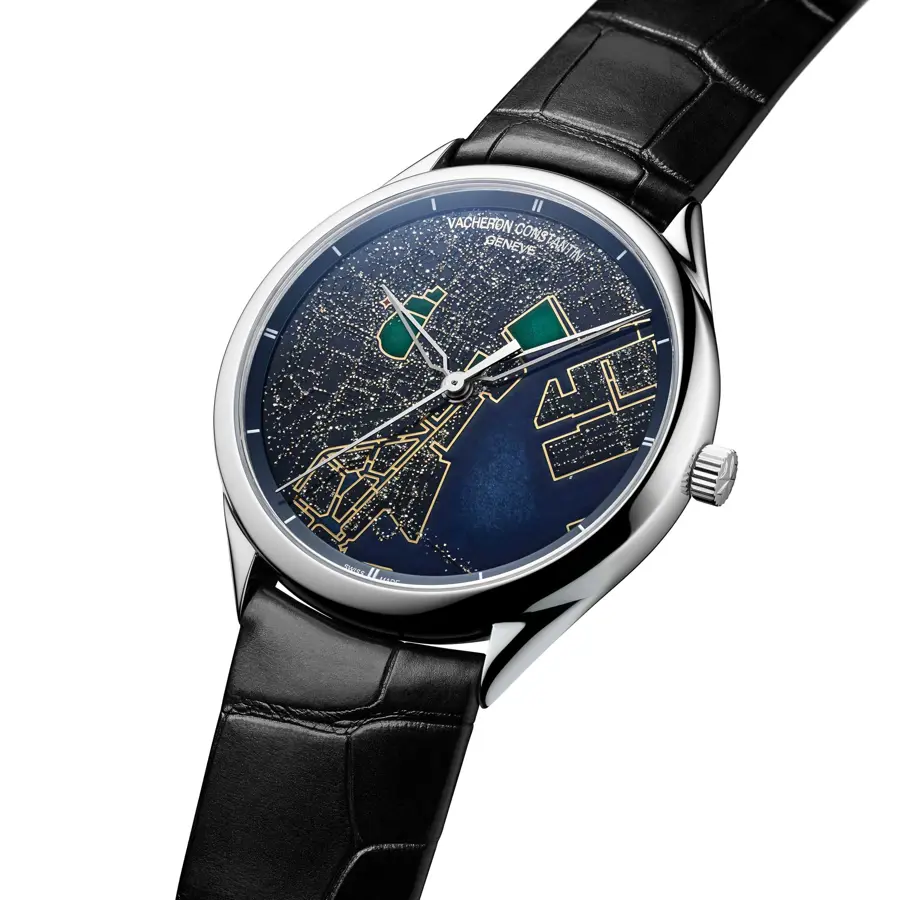 Vacheron Constantin: Tokyo model, Collezione Métiers d'Art Villes Lumières. Photo: Copyright © Vacheron Constantin.
The Maison has dreamed up a sparkling encounter between two exceptional arts: Grand Feu champleveÅL enamelling, a skill passed on for almost three centuries by the Vacheron Constantin artisans; and handapplied precious powder, a technique mastered by Japanese guest artist Yoko Imai. This unique technique has been used on a watch dial to which particles of gold, pearl, platinum and diamond powder are meticulously distilled one by one, endowing the enamel with exceptional radiance.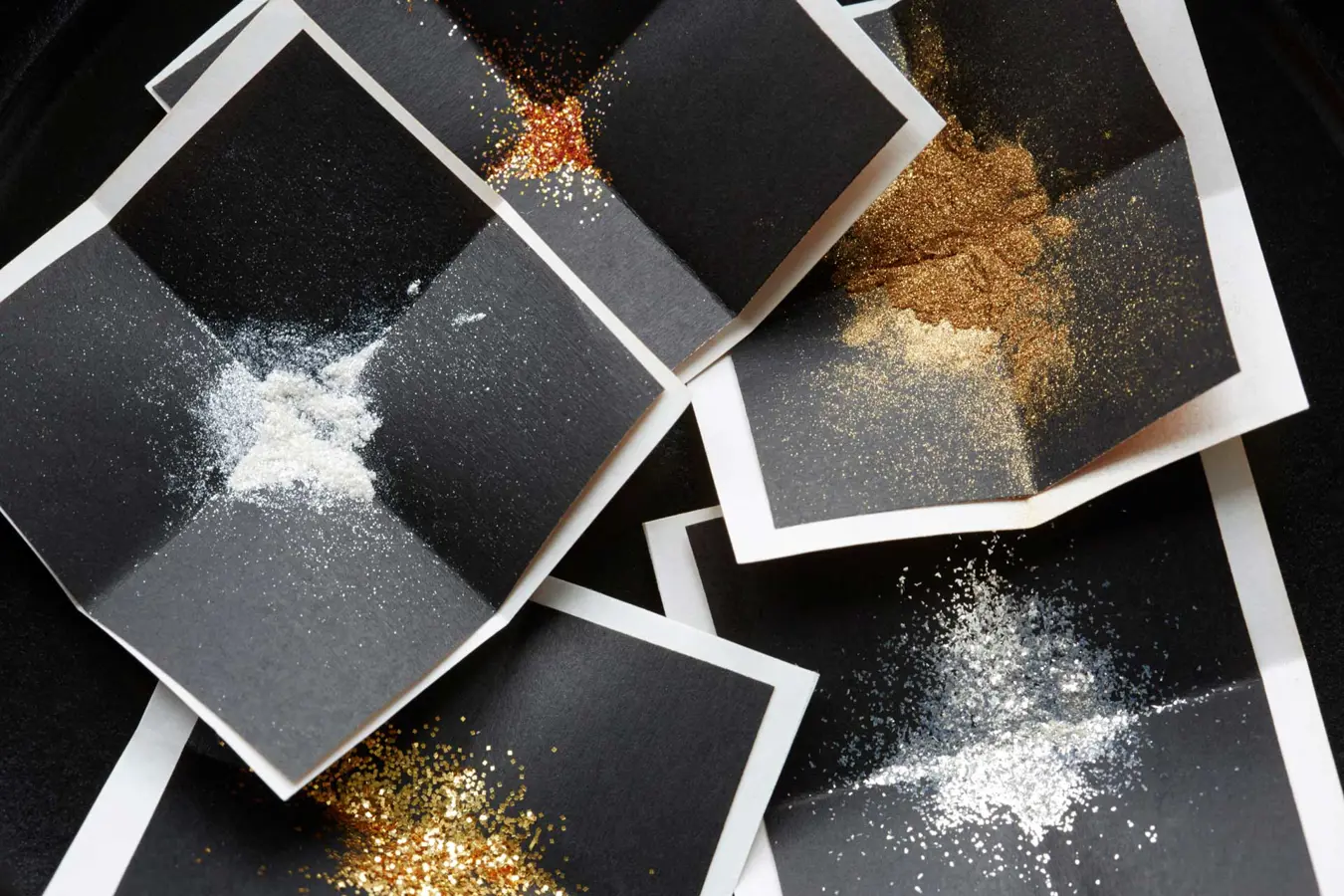 The artist preparing the precious stones (diamonds, pearl) and precious metal (gold, platinum). Photo: Copyright © Vacheron Constantin.
The bright dots of light, placed with the greatest precision, compose a portrait of these broad and majestic urban landscapes. The
light effects
play across these strikingly realistic roads, rivers and famous landmarks. The
Métiers d'Art Villes Lumières watches
beat to the rhythm of a mechanical Manufacture movement graced with refined finishing, in accordance with
traditional Haute Horlogerie techniques
. After the first models dedicated to the
nocturnal magic
of the cities
of
Geneva
,
Paris
,
New York
,
Beijing
, this night-flight across time continues over another metropolis:
Tokyo
.
Craftsmanship of the artist. Photo: Copyright © Vacheron Constantin.
The lights of Tokyo make their stage entrance, lending precious sparkling accents to the translucent Grand Feu enamel dial base, featuring a darker shade for the city and a bluish hue for Tokyo Bay. Specks of gold highlight symbolic locations: the Ginza luxury shopping district, the iconic Tokyo Tower, the Kasumigaseki and Nagatcho political centre, the Rainbow Bridge, as well as the super-trendy Roppongi hotspot. This vibrant nocturnal cartography expresses the harmonious energy characterising the capital of Japan. Water and earth, technology and history: striking contrasts rub shoulders and mingle to create a perfectly balanced alchemist's blend.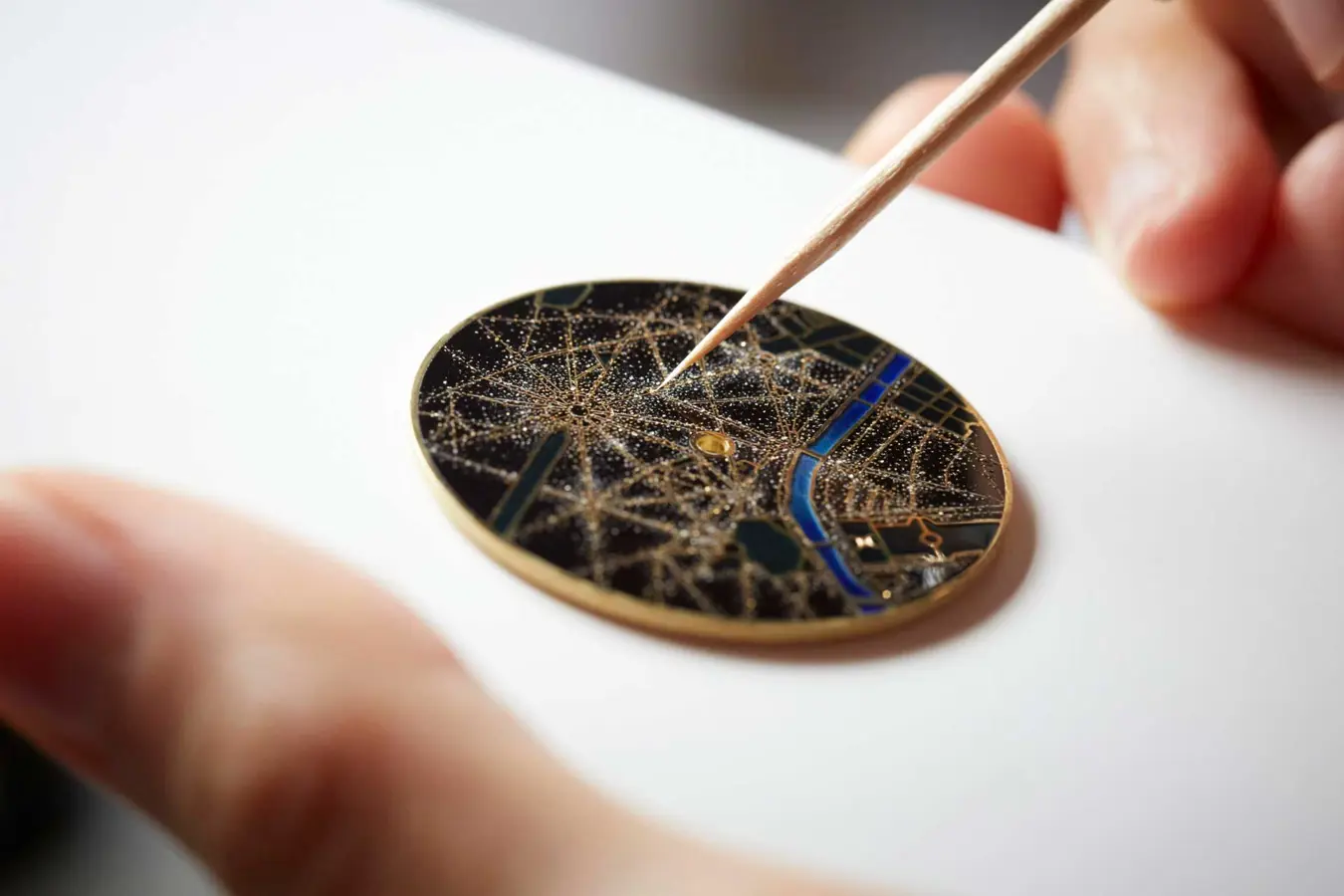 The artist filing by hands precious stones (diamonds, pearl) and precious metal (gold, platinum). Photo: Copyright © Vacheron Constantin.
The timepieces of the Métiers d'Art Villes Lumières collection are certified by the Hallmark of Geneva, a sure token of precision and reliability issued by an entirely neutral and independent body. Manufacture Vacheron Constantin mechanical self-winding Caliber 2460 SC drives a display of the hours, minutes and seconds. Visible through the transparent case-back, the 22 carats gold oscillating weight features a finely executed decoration inspired by the Maltese cross, the Vacheron Constantin signature emblem. Each of the components, whether visible or hidden, is adorned with finishes crafted in accordance with the finest watchmaking skills exemplified by bevelling, circular-graining and polishing. The movement is protected by a precious white gold case. The Métiers d'Art Villes Lumières collection is a horological and artistic creation in keeping with the purest Vacheron Constantin traditions. Its striking dials, like authentic miniature tableaus, offer an original view of fascinating cities and of the watchmaking art itself, perpetually inspired and constantly reinvented.
Edited by Lisa Maria River
AVION LUXURY MAGAZINE
in digital version
DESTINATIONS Aruba, un viaggio ai Caraibi. HOTELS Un Bvlgari Hotel a Roma. JETS La serie Phenom 300 di Embraer - La cabina Executive di Bombardier. CARS Bugatti Chiron Profilée -1000 Miglia Experience UAE.
YACHTS Grande 26M di Azimut - Nautica e benessere con Arcadia. WATCHES Planetarium Dunes of Mars Limited Edition.