01 June 2019
Soneva Kiri, environmentally friendly luxury
The Resort is located on the unspoilt island of Koh Kood, 80 minute flight from Bangkok and 80 km from the east coast of Thailand, and is surrounded by a rich emerald sea and gleaming white beaches
Far from the frenzy of the continent,
Soneva Kiri
is found in the
Gulf of Siam
on the
Island of Koh Kood
, the fourth largest in
Thailand
but the least populated. Surrounded by luxuriant
tropical vegetation
of intense colours and
gleaming white beaches
, and nestled among palm trees and crystal-clear water, the
Resort
is elegantly integrated into the landscape, cleverly blending in with the incredible natural beauty of the place.
Soneva Kiri
exemplifies the concept of "
intelligent luxury
" that inspires the
Soneva
brand.
Accessible by private plane with a flight of 80 minutes from Dong Muang Airport of Bangkok, the Resort, instead, seems like it is a million miles from the real world. The sense of tranquillity of this secluded place and its perfect harmony with nature are unrivalled. Well off the usual beaten track of tourists, here you can enjoy the authenticity of the Thailand of long ago.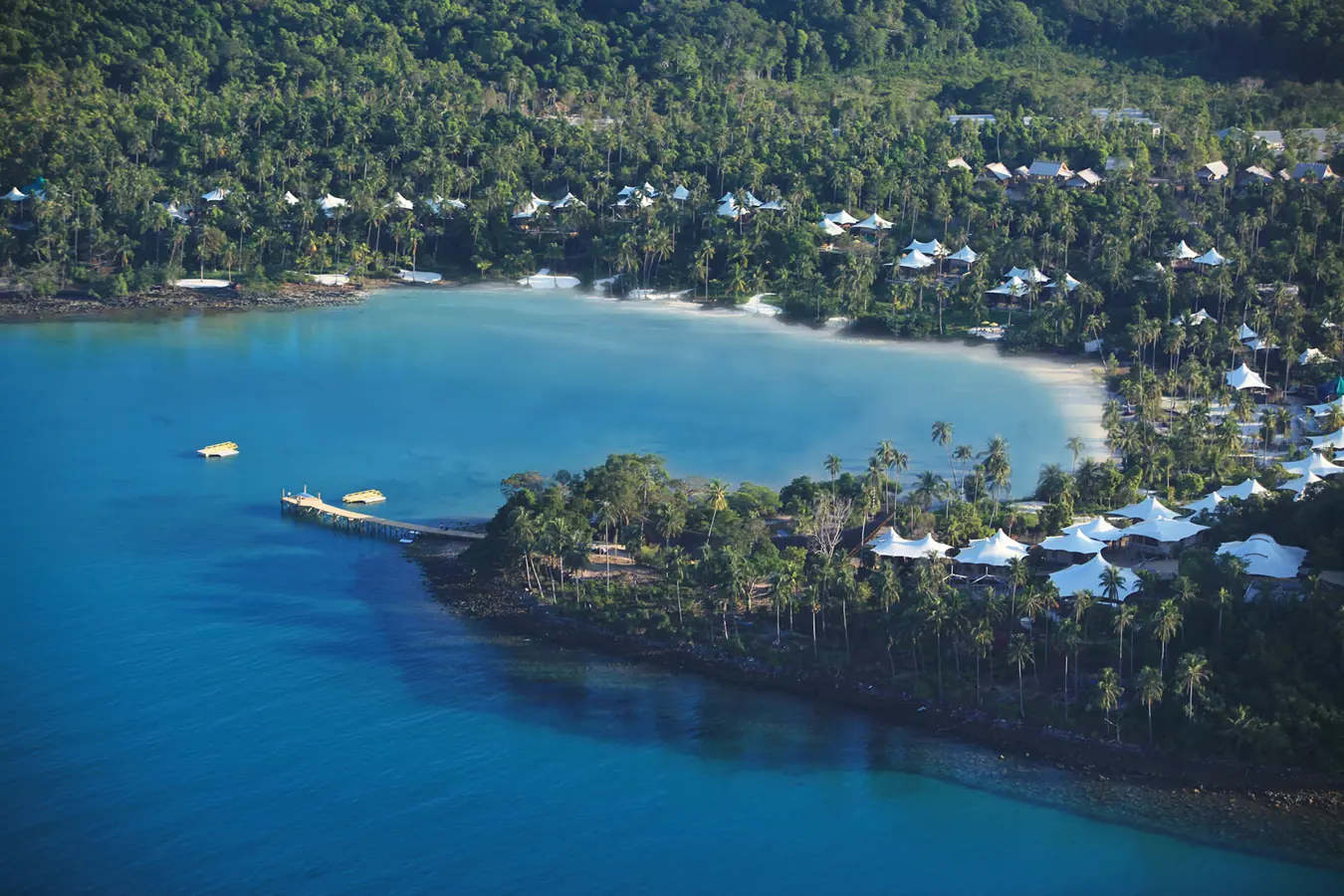 The 29 villas and 8 private residences of Soneva Kiri, which are located on the beach or on the gently slopes of the rain forest and overlooking the splendid sea, have all been built according to the principles of environmentally friendly design using selected local and natural raw materials.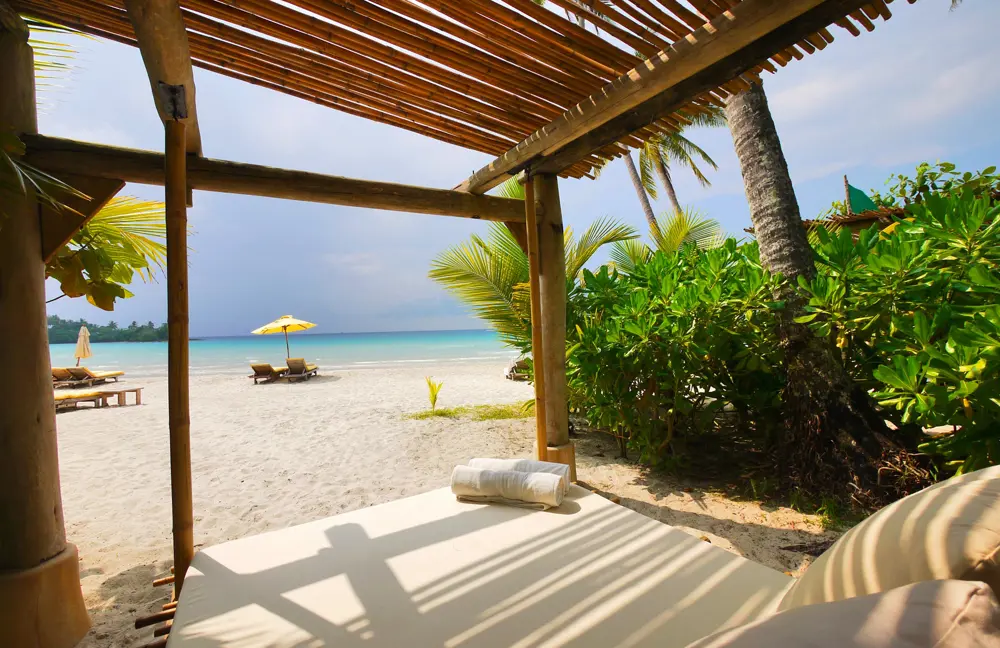 Villa on the beach of Soneva Kiri
© Protected by copyright and License Soneva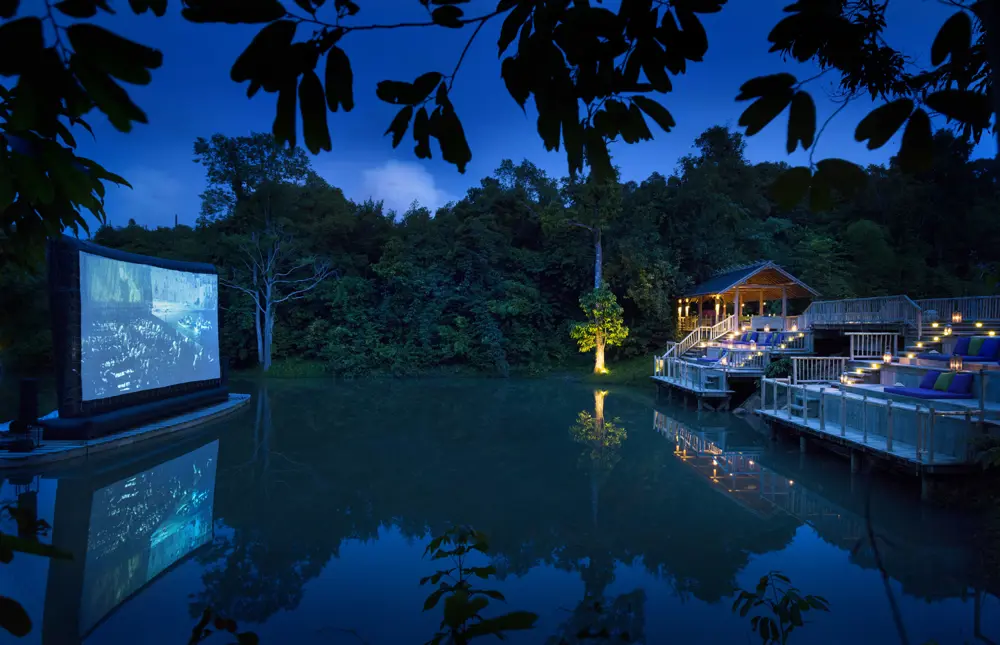 Watching an open-air film at Cinema Paradiso of Soneva Kiri
© Protected by copyright and License Soneva
The rooms guarantee complete privacy and all the comfort and luxury of a 5-star hotel. They are equipped with large infinity pools and generous areas for relaxing. Some villas have private spa areas and each has a dedicated butler.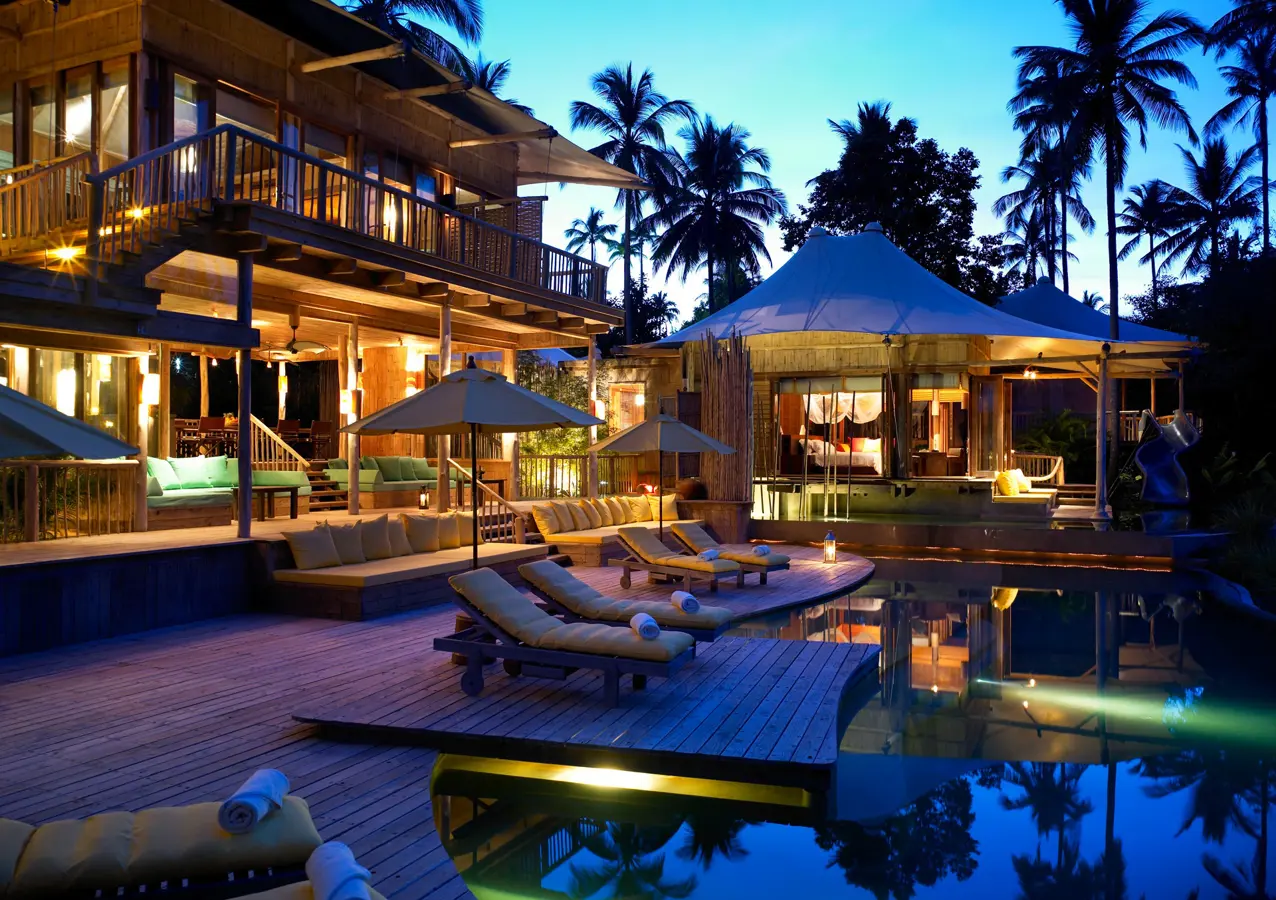 The "Tree Pod Dining", a restaurant in the trees suspended 5 metres above ground, with unprecedented panoramic views.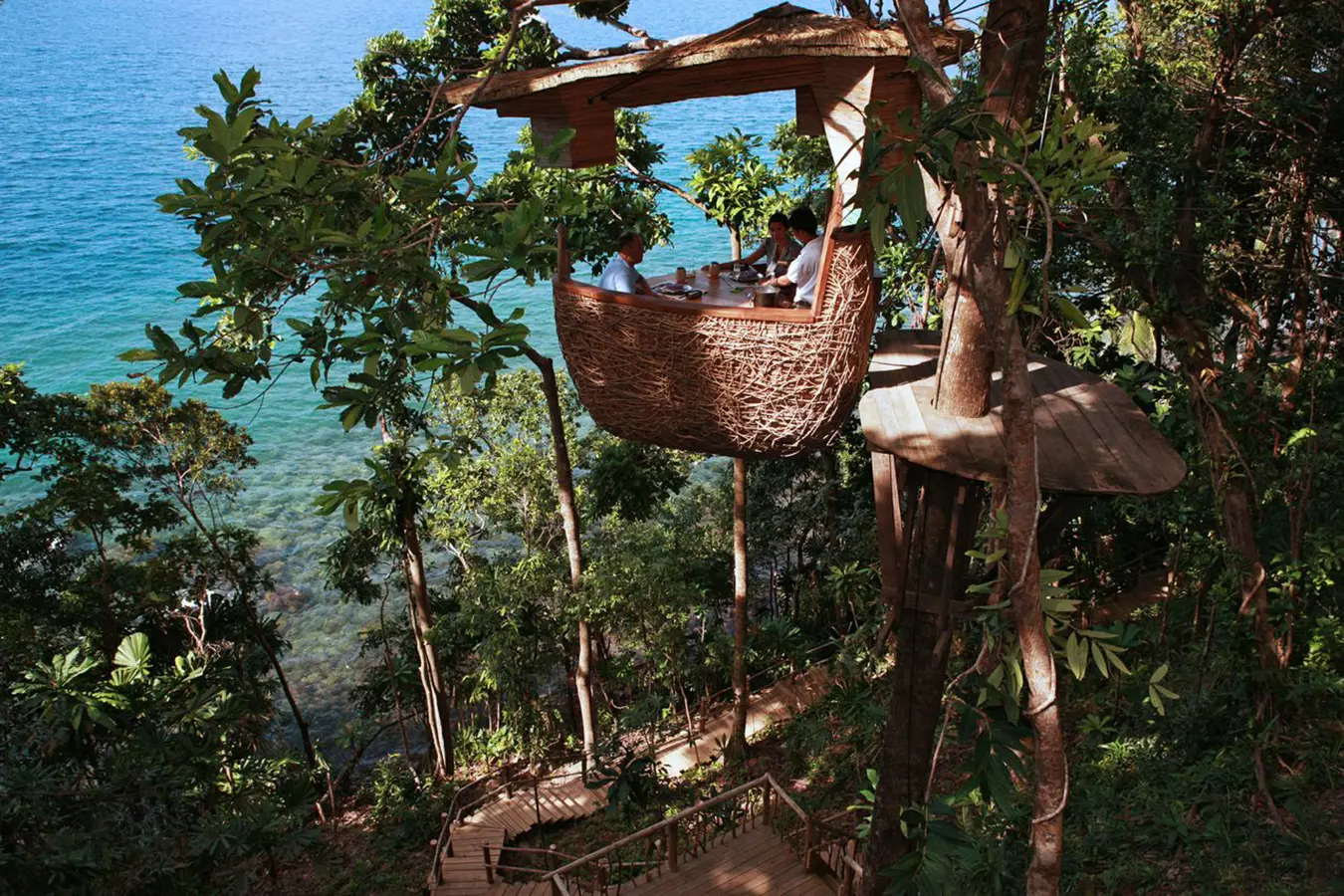 Edited by Lisa Maria River
Protected by copyright and License: © Italy Press Office of Soneva; © Soneva Kiri Resort.
Copyright © Sisterscom.com
Published on Avion Luxury #14/2014-2015
AVION LUXURY MAGAZINE
in digital version
DESTINATIONS Aruba, un viaggio ai Caraibi. HOTELS Un Bvlgari Hotel a Roma. JETS La serie Phenom 300 di Embraer - La cabina Executive di Bombardier. CARS Bugatti Chiron Profilée -1000 Miglia Experience UAE.
YACHTS Grande 26M di Azimut - Nautica e benessere con Arcadia. WATCHES Planetarium Dunes of Mars Limited Edition.