21 May 2021
Kempinski Hotels and Salvatore Ferragamo redefine together the guests' luxury journey
Sharing a distinctly similar history, spirit and values, the two brands join forces to offer Ferragamo luxury products in each Kempinski hotel
The founders of Salvatore Ferragamo and Kempinski Hotels shared the same vision and devoted their lives to creating brands that are characterized by unconditional passion and local empathy and combine craftsmanship with a strong innovative strain.
While
Berthold Kempinski
started his business creating
fine-dining concepts
, and
Salvatore Ferragamo
was destined to
designing shoes
, both saw a quick increase in demand and reputation. Since 1897,
Kempinski hoteliers
have been shaping beautiful performances with European elegance across carefully selected
luxury destinations
around the world.
Ferragamo
have been dressing their clients "from toe to head" in
European style
since 1927, and today span the world with a range of
high-end fashion
products, including in-house developed
leather accessories
,
ready-to-wear
,
glasses
,
watches
, and
fragrances
.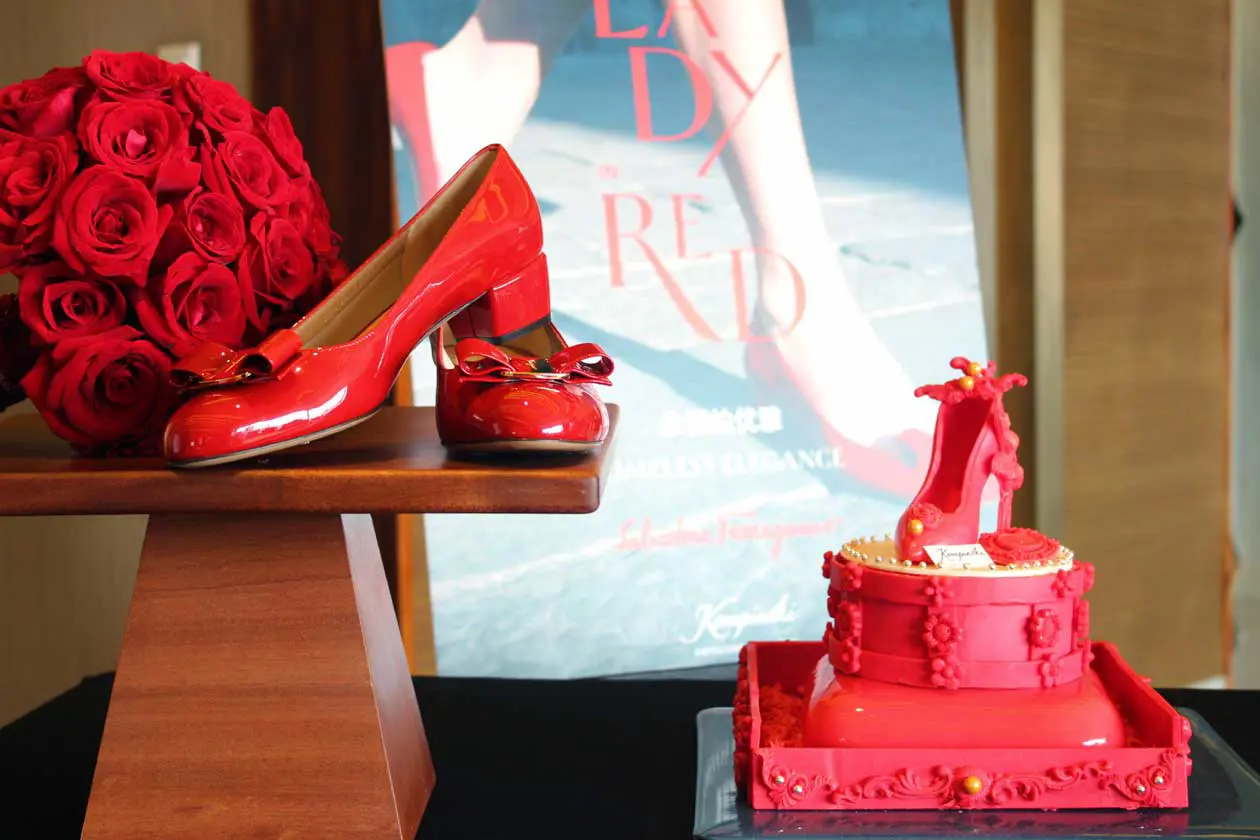 Salvatore Ferragamo and Kempinski Hotels. Photo: Copyright © Kempinski Hotels.
Kempinski Hotels and Salvatore Ferragamo announced a strategic partnership to push the guest experience to new levels. The two luxury brands, sharing the same spirit born from a stunningly similar history, join forces in a promising collaboration dedicated to delivering a unique customer journey, with top quality products realised with genuine care for the environment.
Several projects will mark the collaboration: Ferragamo perfumes and home fragrances will be available on Kempinski e-commerce platforms, and Kempinski will offer to top clients access to dedicated events in nearby Ferragamo boutiques, to exchange and immerse with both worlds of exquisite luxury.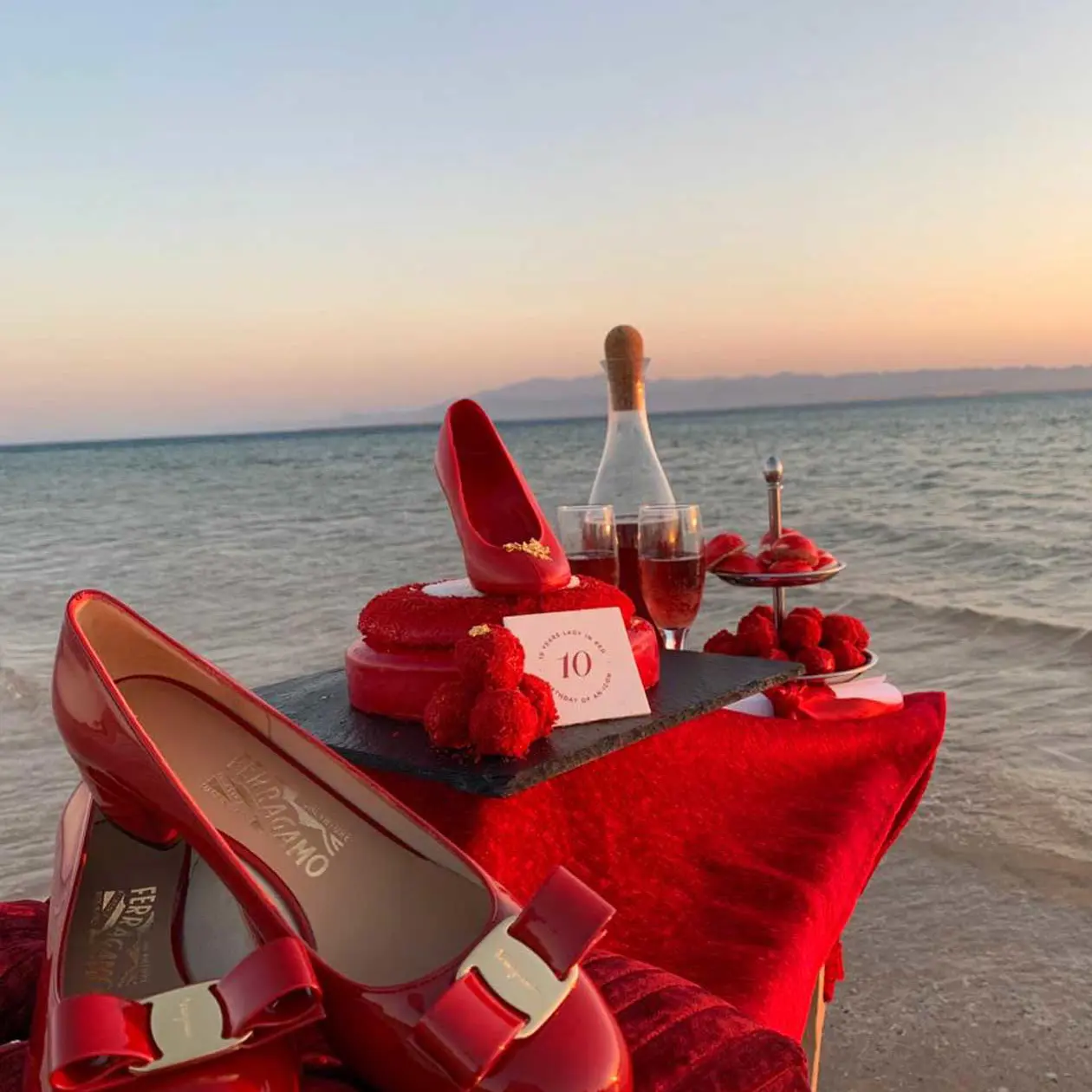 Salvatore Ferragamo and Kempinski Hotels. Photo: Copyright © Kempinski Hotels.
Underlining their customer, guest and employee-oriented identity, the two companies have also paid homage to the Lady in Red – the iconic Kempinski brand ambassador showcasing the cultural nuances and European elegance the luxury hotelier is famous for. Visibly expressing the constant delivery of excellent service, the strikingly elegant refined, tailor-made red uniform of each Lady in Red has been endowed with exclusive Salvatore Ferragamo red Vara shoes, offered as a luxurious present by the Italian brand.
Besides their vision, passion and mission, the two companies also pursue a common environment-focused approach. Under their partnership, all Ferragamo hotel amenities, tailor-made and distributed across the whole Kempinski network, will be made in Italy out of 100% recycled plastic.
For their part, Kempinski have partnered with Clean The World, an organisation that collects and recycles soap bars and bottled amenities discarded by the hospitality industry, to distribute them – together with other donated hygiene products – to disadvantaged communities worldwide, thus significantly increasing the prevention of hygiene-related diseases and deaths.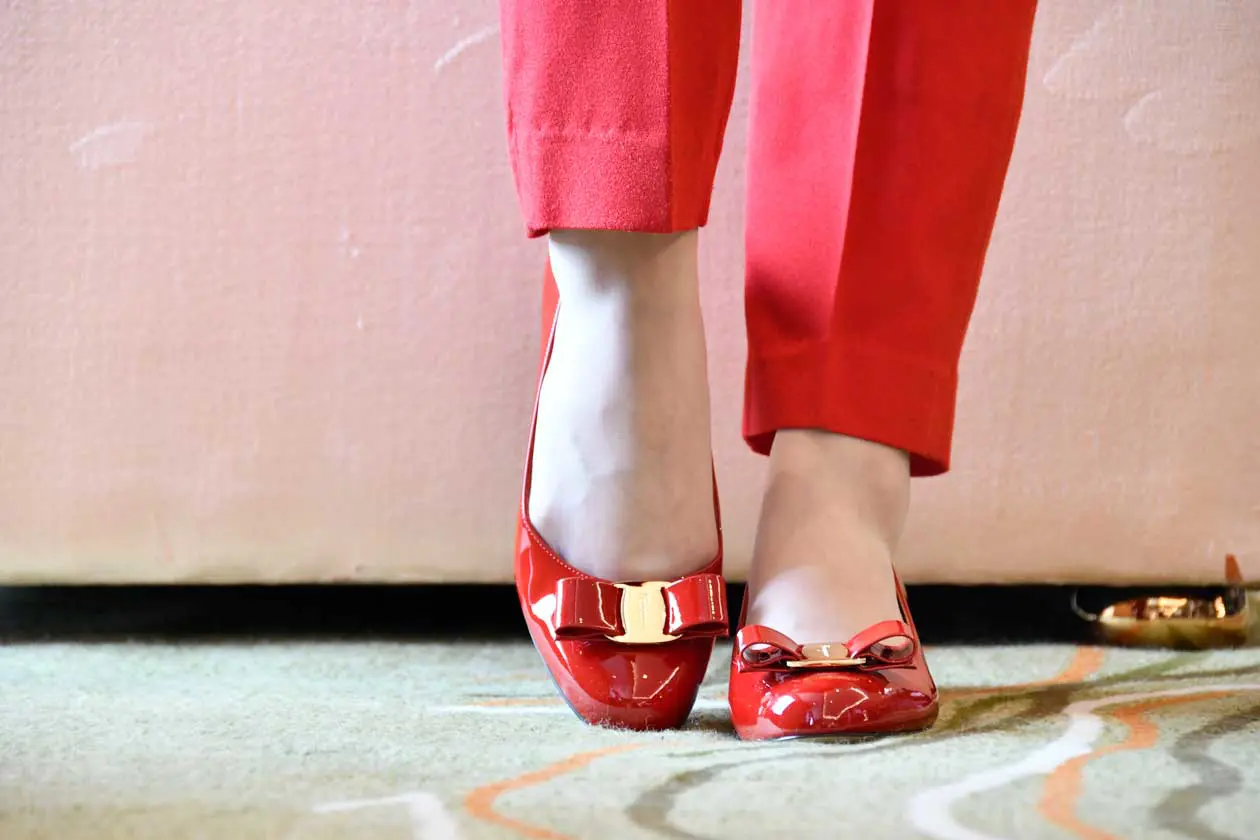 Salvatore Ferragamo and Kempinski Hotels. Photo: Copyright © Kempinski Hotels.
"Kempinski and Ferragamo are fully aligned also in terms of sustainability and deepest care for the environment. Together we will act in concert and make a real impact, while ensuring that the quality of experience of our valued customers remains as excellent as they expect," Benedikt Jaschke confirmed, Chief Quality Officer and Member of the Management Board of Kempinski Hotels.
"We are proud to be partnering with Salvatore Ferragamo. The understanding of luxury with a relentless focus on craftsmanship and quality, the family-based roots, and the European flair are key values celebrated by both brands and definitely pave the way to a strong, long-term relationship," said Benedikt Jaschke.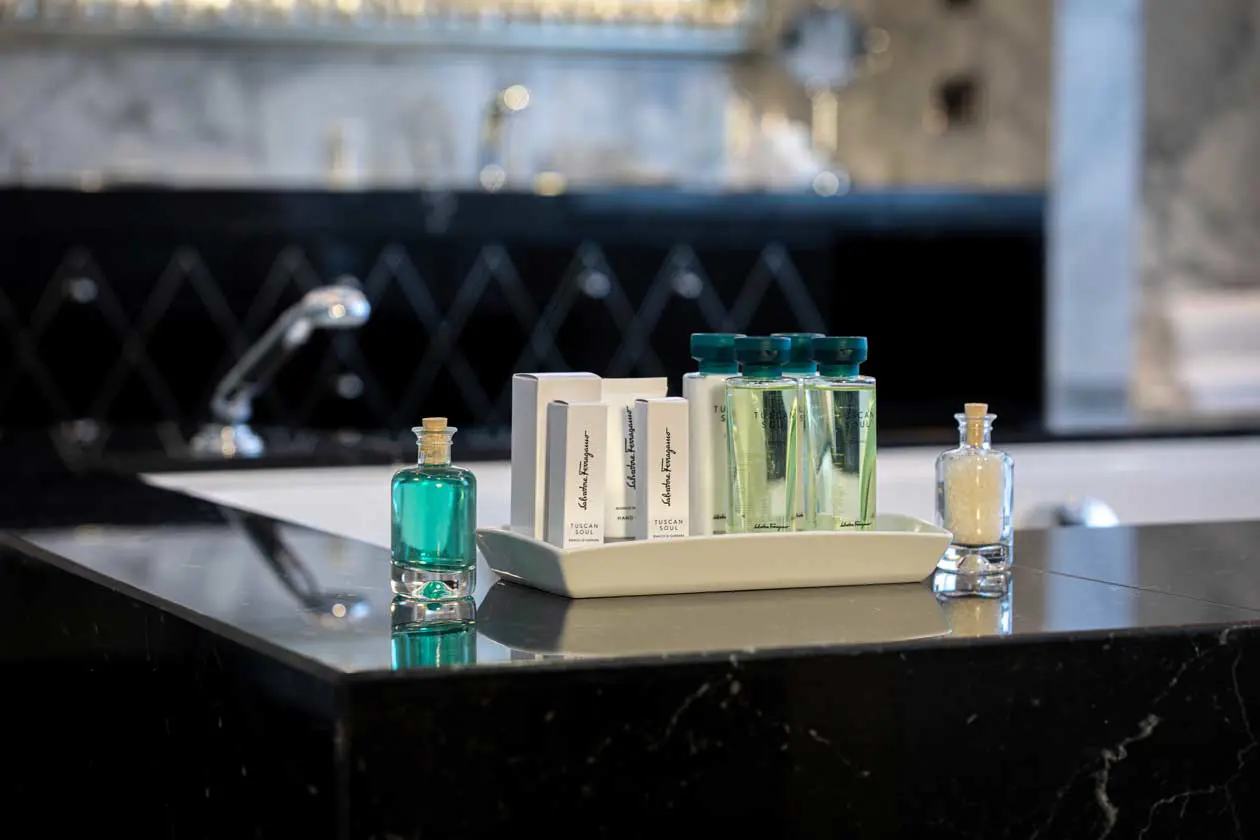 Salvatore Ferragamo and Kempinski Hotels. Photo: Copyright © Kempinski Hotels.
"Kempinski Hotels are a perfect partner for us. We are delighted to take off on this forward-looking journey together with a partner who is highly respected for its competence in managing luxury experiences across the globe," said Micaela le Divelec Lemmi, CEO of Salvatore Ferragamo. "Our collaboration leverages our common values with the aim at creating a full customer centric journey, offerinc quality and craftsmanship packed in a superlative customer proposition."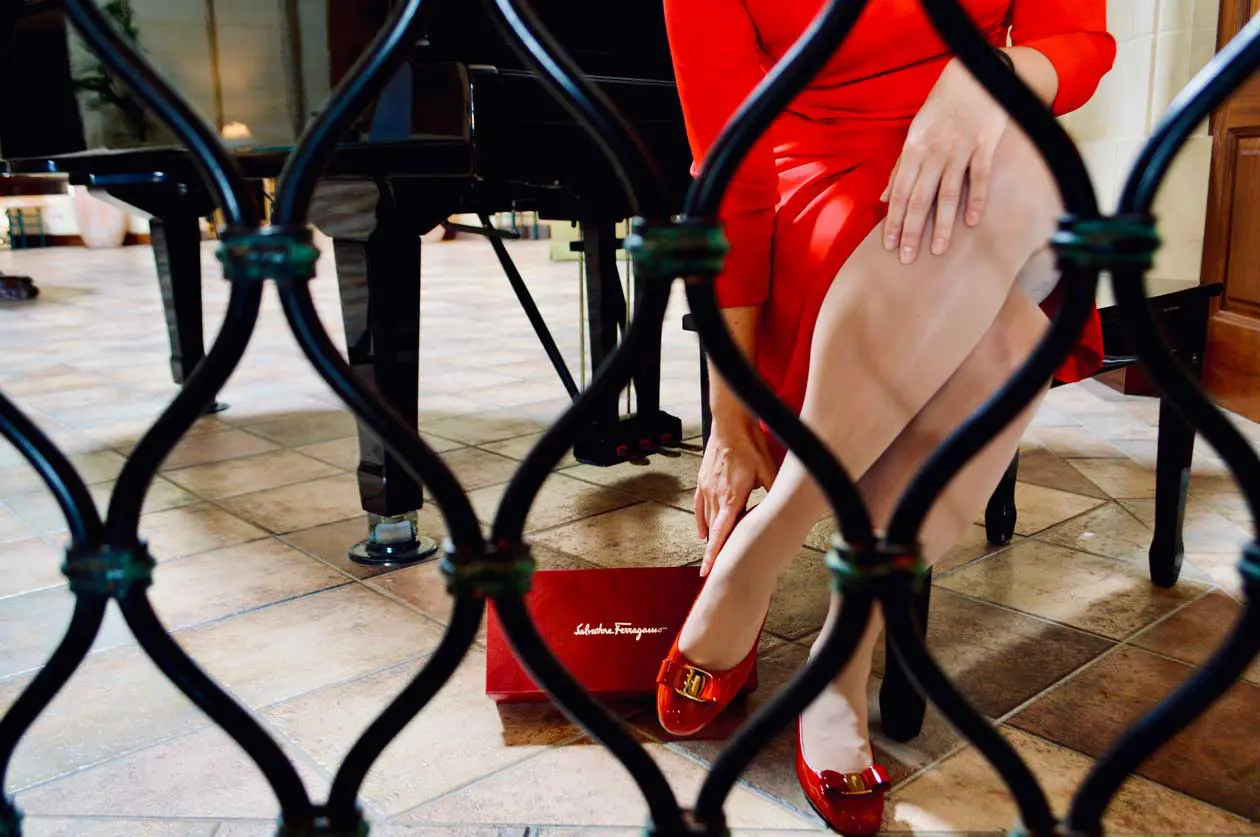 Salvatore Ferragamo and Kempinski Hotels. Photo: Copyright © Kempinski Hotels.
Kempinski Hotels
Created in 1897, Kempinski Hotels is Europe's oldest luxury hotel group. Kempinski's rich heritage of impeccable personal service and superb hospitality is complemented by the exclusivity and individuality of its properties. Kempinski now manages a portfolio of 78 five-star hotels and residences in 34 countries and continues to add new properties in Europe, the Middle East, Africa and Asia. Kempinski is a founding member of the Global Hotel Alliance (GHA), the world's largest alliance of independent hotel brands.
Salvatore Ferragamo SpA
Salvatore Ferragamo S.p.A. is the parent Company of the Salvatore Ferragamo Group, one of the world's leaders in the luxury industry and whose origins date back to 1927. It is active in the creation, production and sale of shoes, leather goods, apparel, silk products, accessories, fragrances and also eyewear and watches, manufactured by licensees. The uniqueness of creations, the perfect blend of style, creativity and innovation enriched by the quality and superior craftsmanship of the 'Made in Italy' tradition, have always been the hallmarks of the Group's products. With a network of 644 mono-brand stores as of 31 December 2020, the Ferragamo Group operates in Italy and worldwide, and it is a leader in the European, American and Asian markets.
Edited by Lisa Maria River
Avion Luxury Magazine
Text source: Kempinski Hotels Press Office
Photos: Copyright © Kempinski Hotels
AVION LUXURY MAGAZINE
in digital version
DESTINATIONS Aruba, un viaggio ai Caraibi. HOTELS Un Bvlgari Hotel a Roma. JETS La serie Phenom 300 di Embraer - La cabina Executive di Bombardier. CARS Bugatti Chiron Profilée -1000 Miglia Experience UAE.
YACHTS Grande 26M di Azimut - Nautica e benessere con Arcadia. WATCHES Planetarium Dunes of Mars Limited Edition.