01 June 2019
A gem on the private island of Kunfunadhoo
Soneva Fushi, part of the Soneva Group, was the first resort in the Maldives to become a member of the prestigious Relais & Châteaux collection thanks to its commitment to protecting the environment and its "Slow Life" philosophy, which is inspired by a healthy way of living distinguished by wellness, serenity and ecology
Soneva Fushi is an exclusive example of excellence in the sphere of responsible tourism. Situated on the private island of Kunfunadhoo, 60 miles to the north of Malé, in the atoll of Baa, the resort is found within a UNESCO World Biosphere Reserve. Turquoise-blue, crystal-clear waters, fine white sand, fauna of a coral reef where marine turtles swim alongside giant rays and lush, tropical vegetation provide the backdrop to this idyllic haven, which offers a unique experience in an unspoilt natural environment. The island, at 1.4 km long and 400 m wide, is one of the largest in the Maldives, but offers a feeling of intimacy due to its secluded position, part of the charm of this paradise. It also delivers an experience of sophisticated luxury linked to the natural environment, an "intelligent luxury" that combines the highest standards of service and quality with the principles of ecological sustainability and protection of the environment.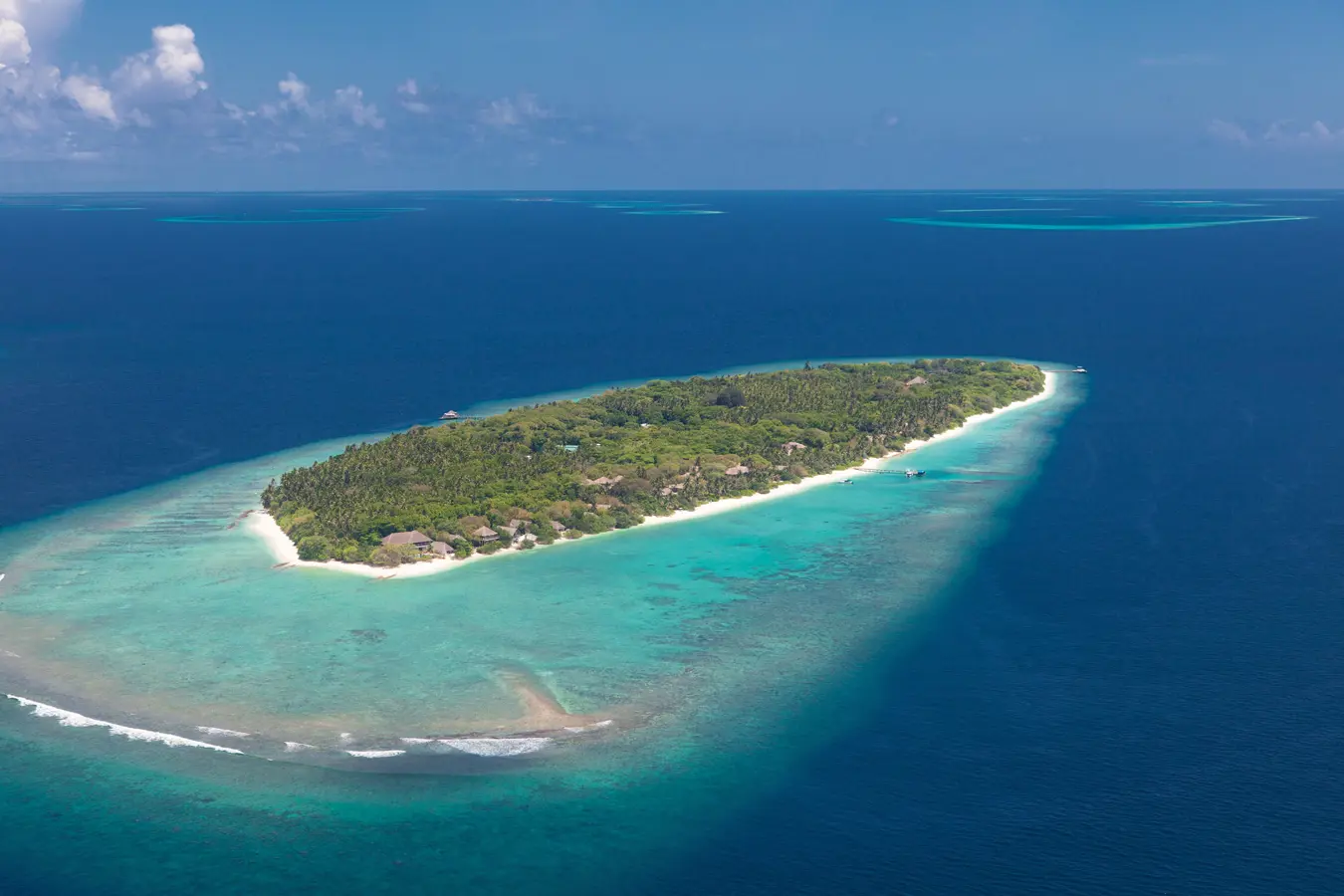 The 57 villas of Soneva Fushi are set among lush green vegetation. The sizes vary, but they are all a stone's throw from the sea with a small private beach and garden; many have private salt-water pools. And, for the children a special center: "the Den".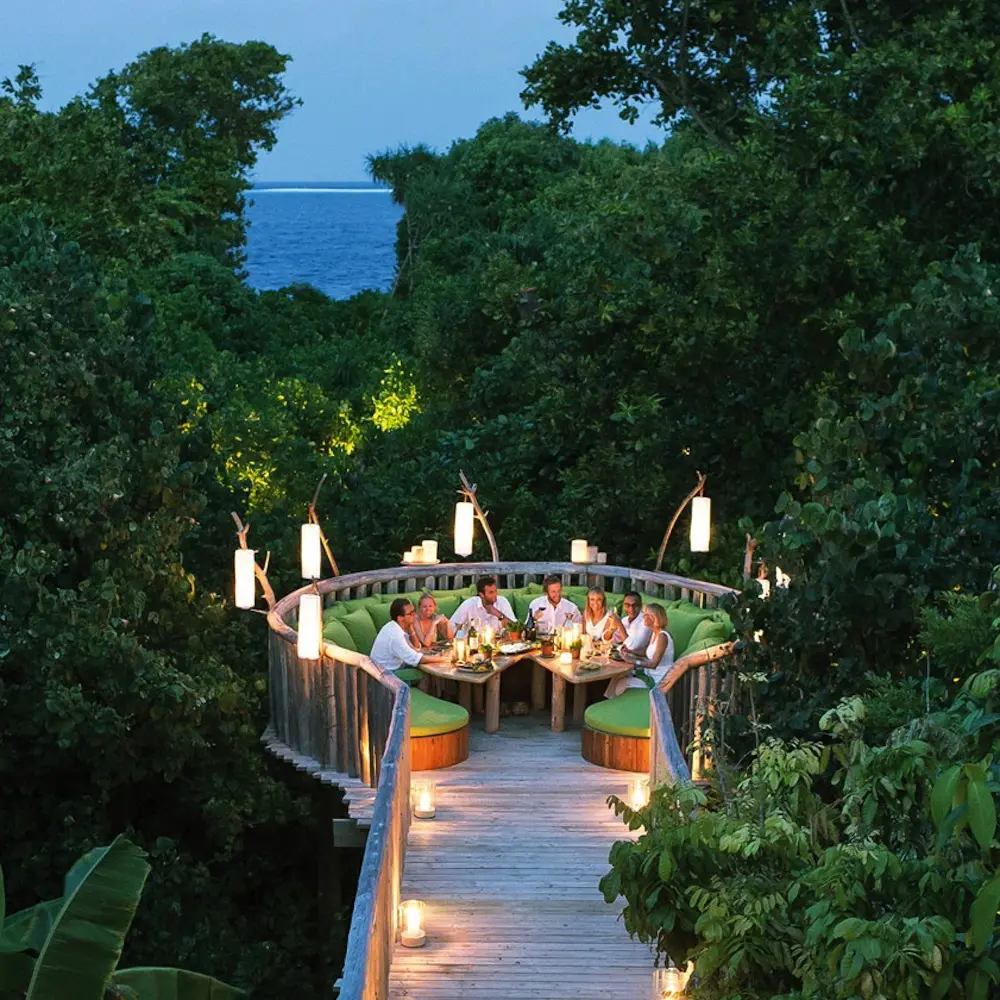 Soneva Fushi is found within a UNESCO World Biosphere Reserve
© Protected by copyright and License Soneva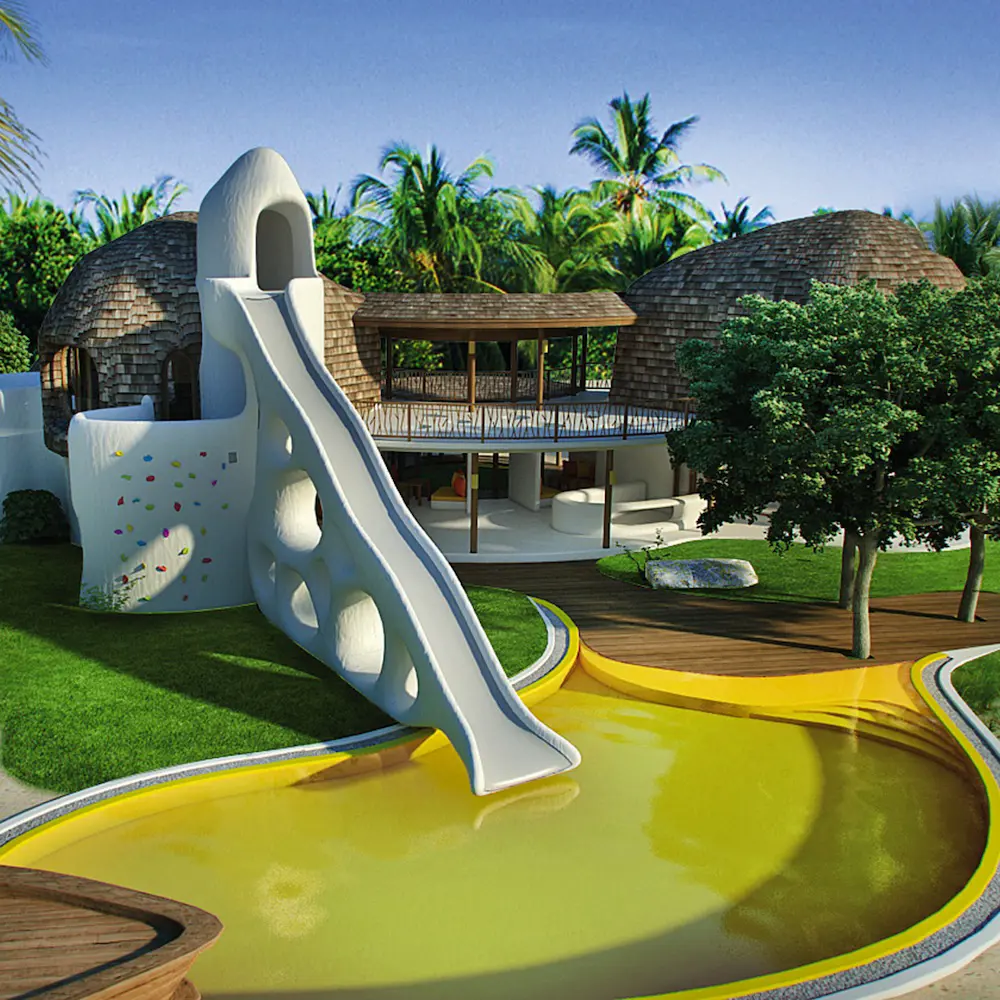 The Den of Soneva Fushi, a special center for children
© Protected by copyright and License Soneva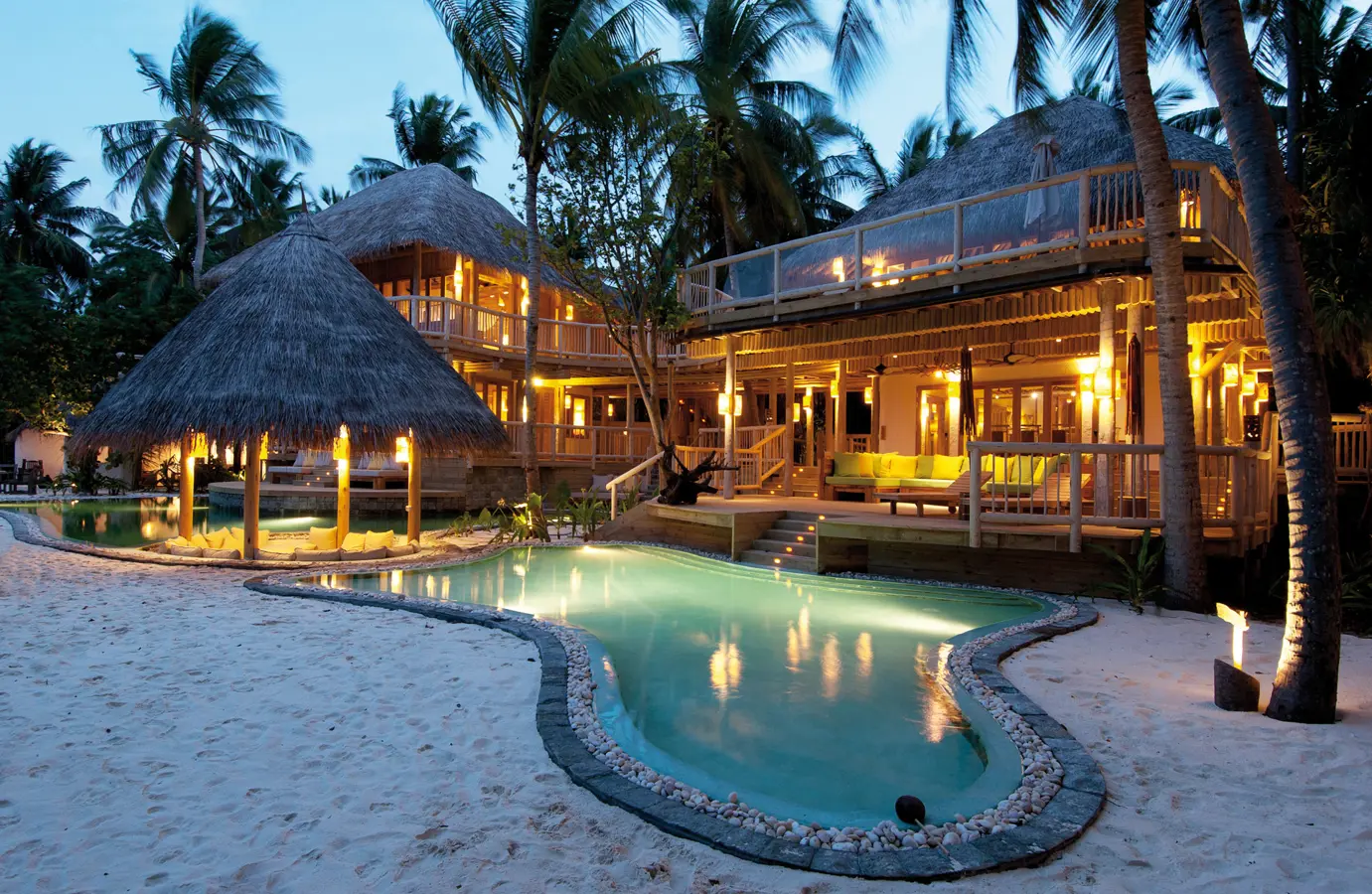 The villas of Soneva Fushi are equipped with the latest amenities.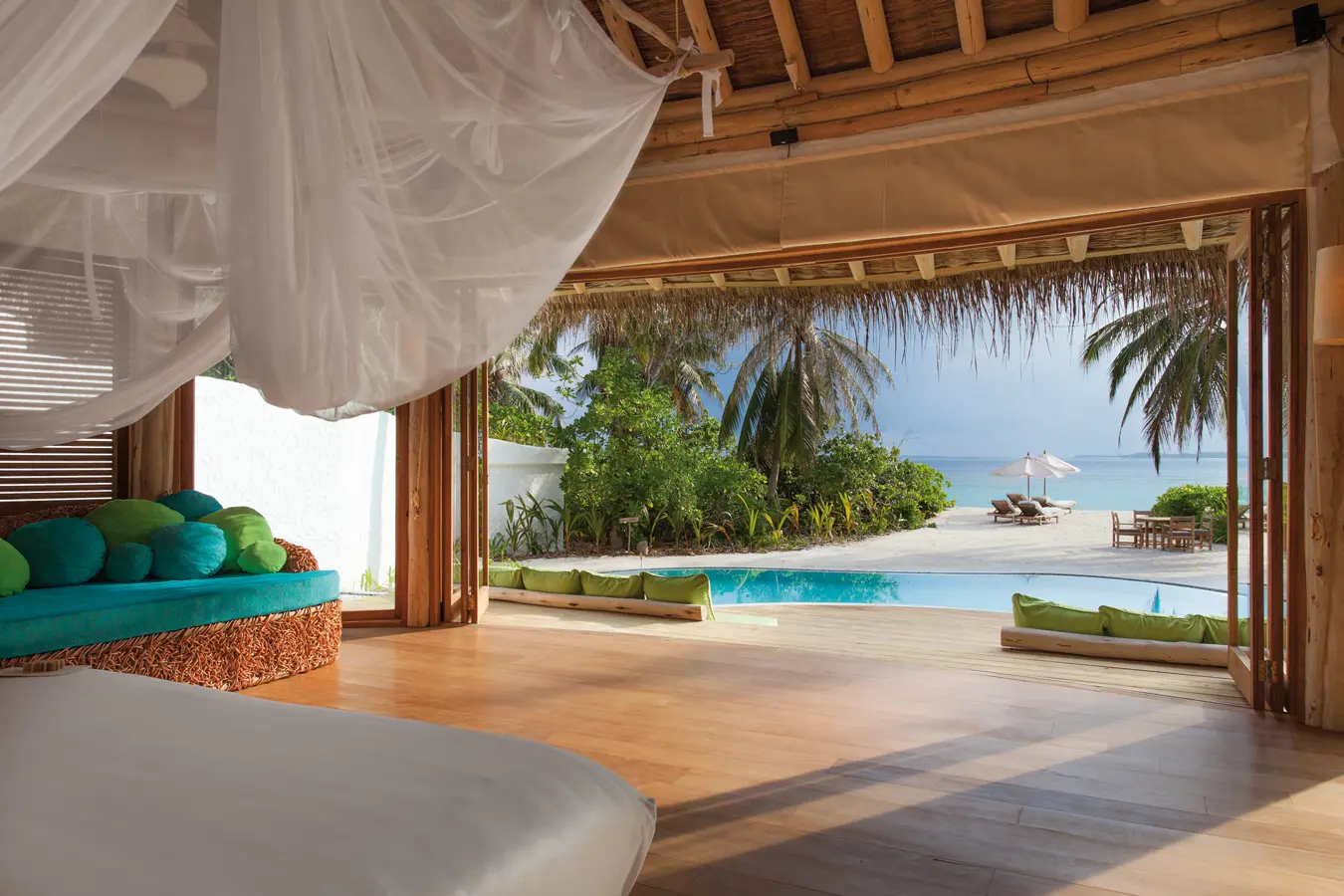 Edited by Lisa Maria River
Photos protected by copyright and License: © Italy Press Office of Soneva; © Soneva Fushi Resort.
Copyright © Sisterscom.com
Published on Avion Luxury #15/2019
AVION LUXURY MAGAZINE
in digital version
DESTINATIONS Aruba, un viaggio ai Caraibi. HOTELS Un Bvlgari Hotel a Roma. JETS La serie Phenom 300 di Embraer - La cabina Executive di Bombardier. CARS Bugatti Chiron Profilée -1000 Miglia Experience UAE.
YACHTS Grande 26M di Azimut - Nautica e benessere con Arcadia. WATCHES Planetarium Dunes of Mars Limited Edition.