23 December 2021
Gulfstream G700: a modern and sustainable jet
83% of all-new G700 testing conducted on sustainable aviation fuel blend
The all-new Gulfstream G700 has made great strides in its flight-test program and is capping 2021 with additional accomplishments, including the use of a sustainable aviation fuel (SAF) blend on 83% of G700 flights launched from the Savannah-based Gulfstream Flight Test Center. Gulfstream anticipates G700 customer deliveries beginning in the fourth quarter of 2022.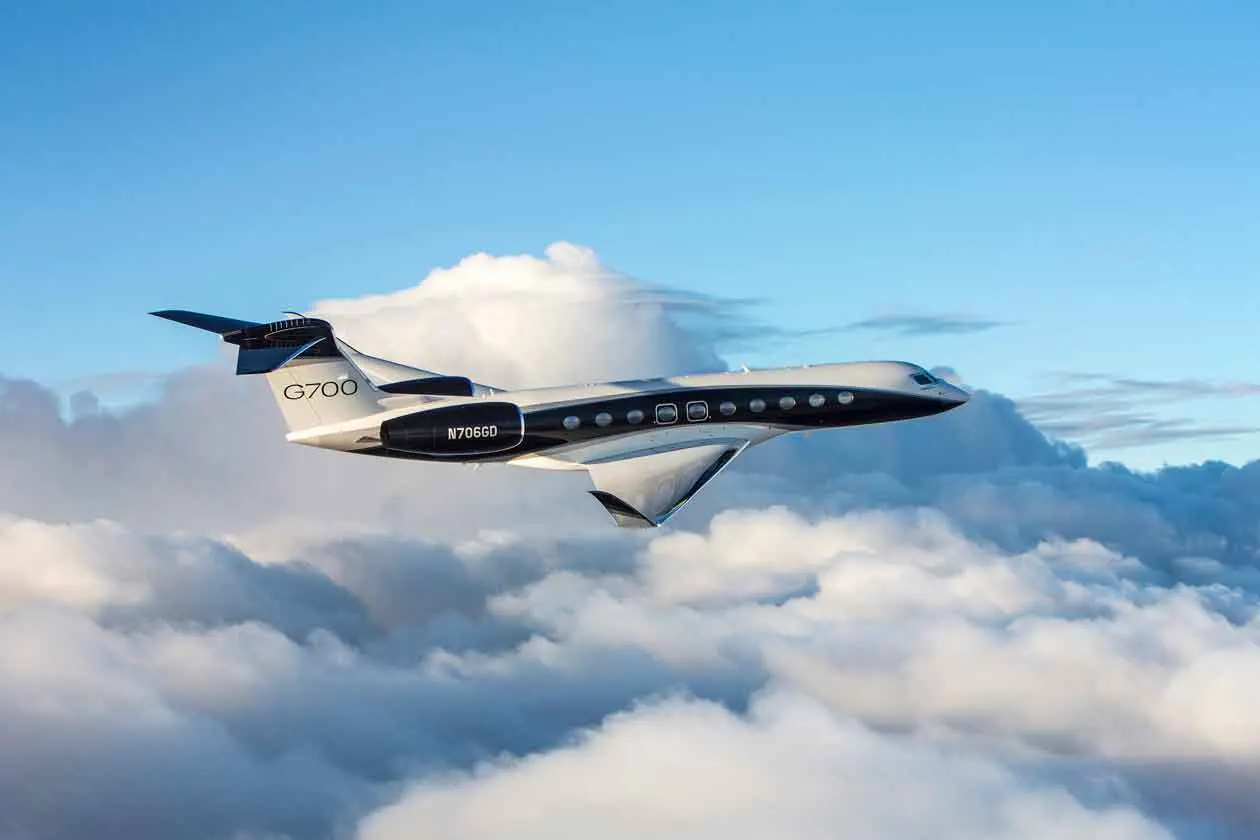 Gulfstream G700. Photo for editorial use only: Copyright © Gulfstream Aerospace Corp.
The
G700
has set city-pair records on all its major
international trips
for customer viewings. In September, the fully outfitted production-test aircraft set speed records
from Savannah to Doha
, Qatar;
from Doha to Paris
; and from Paris back to Savannah. The G700 then made
record-setting flights
from
Houston
, Texas, to
Riyadh
, Saudi Arabia, and returned in record time from Riyadh to Savannah. The city-pair flights were made using a
combination of SAF and carbon offsets to minimize environmental impacts
.
In addition to maintaining an industry-leading role in using and promoting the safety, ease and performance capabilities of SAF, Gulfstream also supports the industry's overall efforts to decrease carbon emissions by providing SAF to customers and being the first business-aviation manufacturer to sign the World Economic Forum's Clean Skies for Tomorrow 2030 Ambition Statement. To date, Gulfstream has purchased more than 1.6 million gallons of the SAF blend for company and customer use.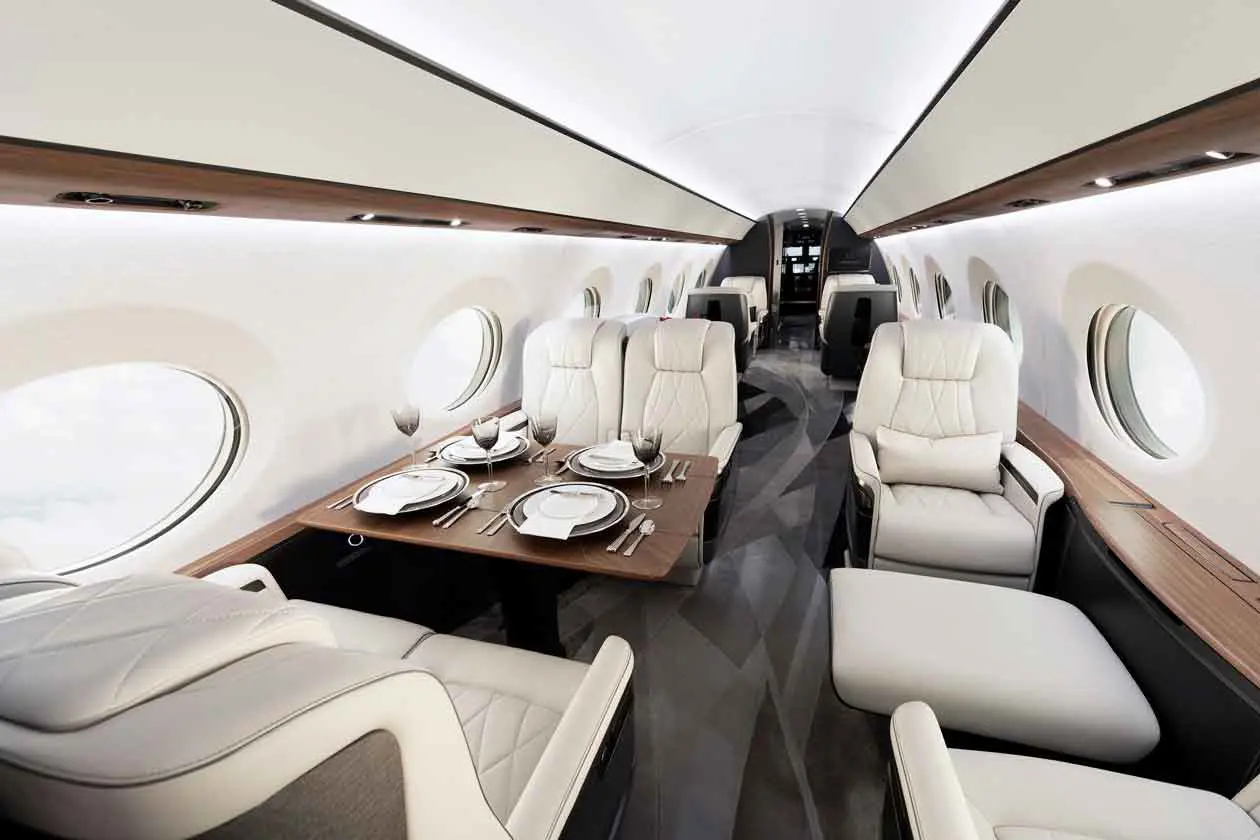 Gulfstream G700. Photo for editorial use only: Copyright © Gulfstream Aerospace Corp.
In addition to the low cabin altitude, The Gulfstream Cabin Experience on the G700 includes 100% fresh, never recycled air; whisper-quiet noise levels; 20 of the industry's largest windows; an all-new, high-definition circadian lighting system; and award-winning seat design with advanced ergonomics and a variety of enhanced comfort preferences customers can choose from. The G700 cabin, the most spacious in the industry, first took flight on April 15, 2021, on the first fully outfitted production test aircraft. Gulfstream is taking the G700 interior through more than 15,500 test points to ensure the cabin's comfort, maturity and durability upon its entry into service, anticipated in 2022.
"Getting this amazing aircraft in front of customers has been one of the highlights of 2021," said Mark Burns, president, Gulfstream. "We are also further demonstrating our commitment to SAF by using the fuel blend as much as possible on G700 test flights - five out of six test aircraft have used the fuel blend on every flight. We look forward to building on these successes in 2022 and accomplishing even more program milestones as we move closer to customer deliveries."
AVION LUXURY MAGAZINE
in digital version
DESTINATIONS Aruba, un viaggio ai Caraibi. HOTELS Un Bvlgari Hotel a Roma. JETS La serie Phenom 300 di Embraer - La cabina Executive di Bombardier. CARS Bugatti Chiron Profilée -1000 Miglia Experience UAE.
YACHTS Grande 26M di Azimut - Nautica e benessere con Arcadia. WATCHES Planetarium Dunes of Mars Limited Edition.