22 May 2019
New Milano Malpensa Prime Terminal
Sea Prime at EBACE 2019 gets ready for the new Milano Malpensa Prime Terminal opening
SEA Prime, a SEA Group company, which with the Milano Prime brand is the sole manager of the Business and General Aviation infrastructures of Linate and Malpensa, closed 2018 posting a growth of 2.5% and a total of 26,000 movements. It was a year filled with successes, confirming the Company's leadership position on the Business and General Aviation market in Italy.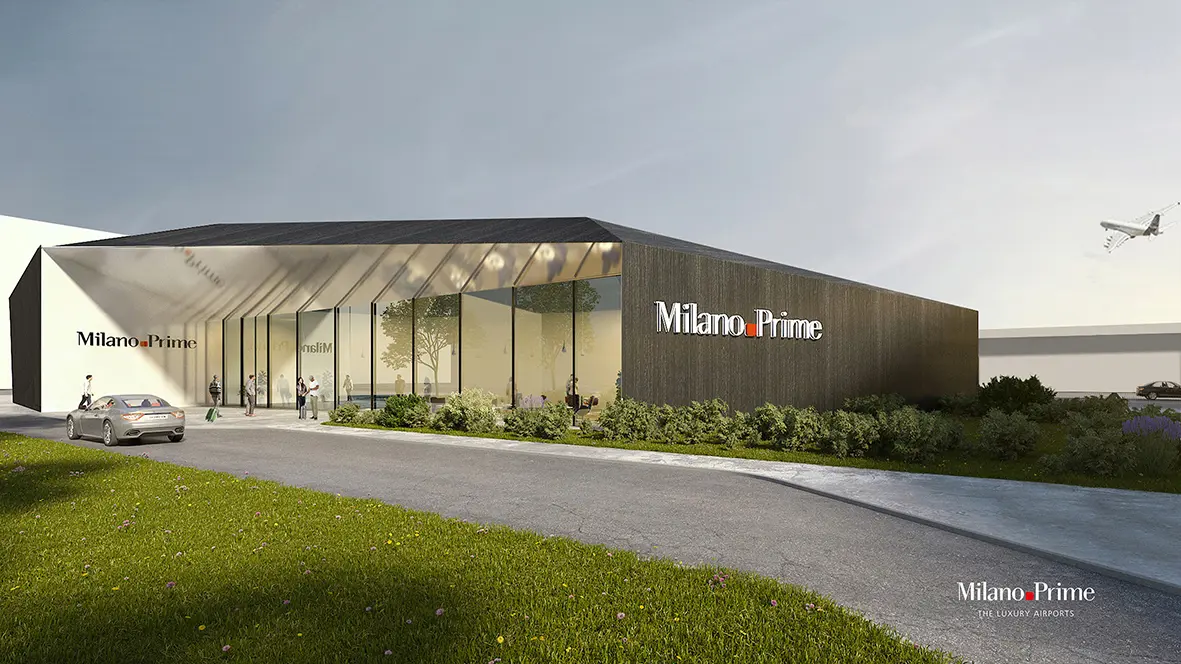 For 2019, SEA Prime is getting ready to launch an ambitious new project: the opening of the new Terminal dedicated to Business & General Aviation in Milano Malpensa airport.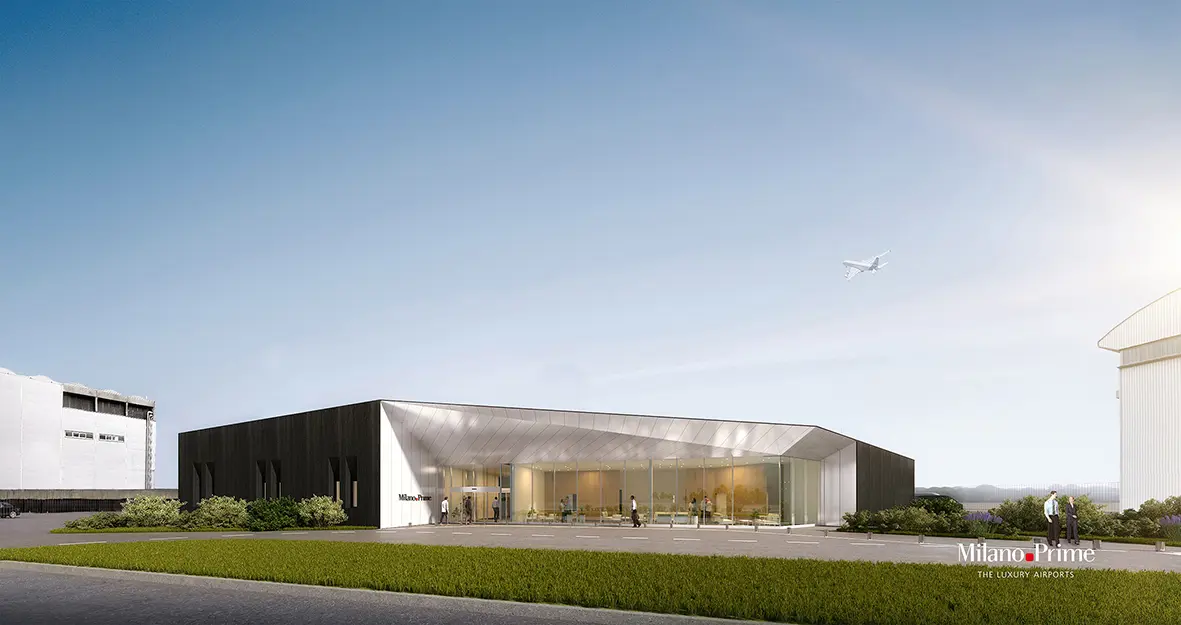 It marks a concrete step towards the further expansion of the business, which will make it possible to consolidate and scale positions in the European ranking, where the Milan-based company currently enjoys a first place in Italy and fifth on the European Business & General Aviation market.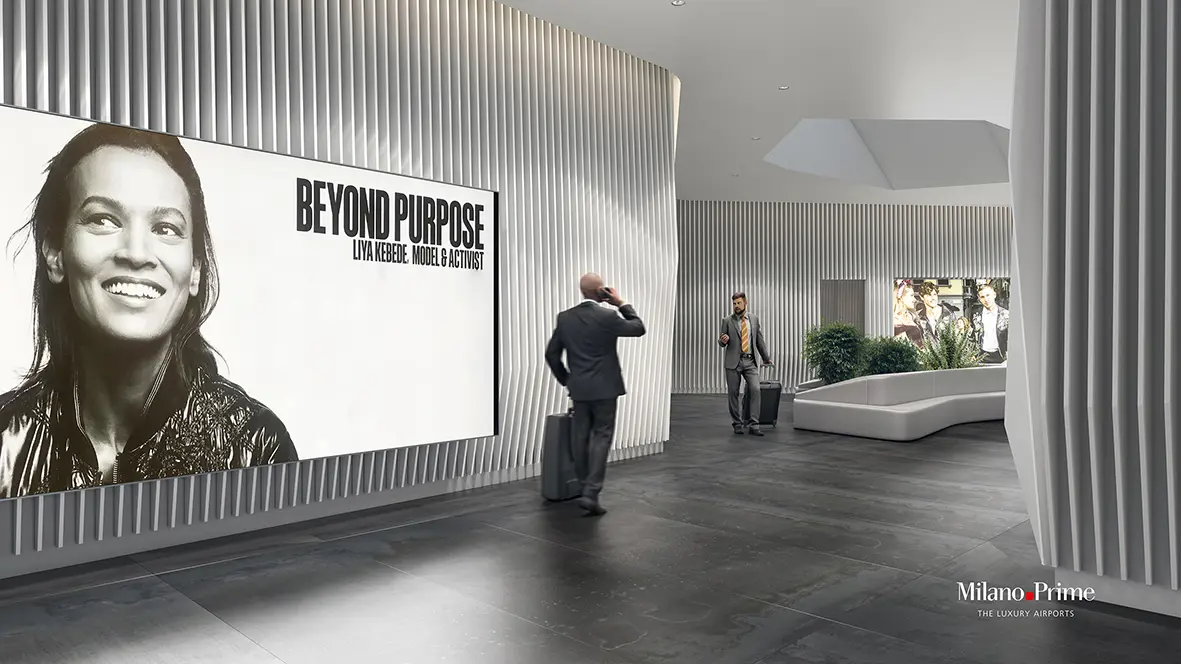 Milano Malpensa Prime, which already manages a 5,000 sqm hangar used to shelter the latest generation executive jets, will develop over a surface area of approximately 1,400 sqm in a dedicated area of the airport.
The polyhedron, whose shape recalls that of a gem, is characterised by precious finishes for common areas and private lounges, designed to welcome passengers and crew as they arrive and depart, offering them a relaxed atmosphere, also thanks to the refined furnishings and lighting. Direct access, together with dedicated security filters and controls, will complete the service.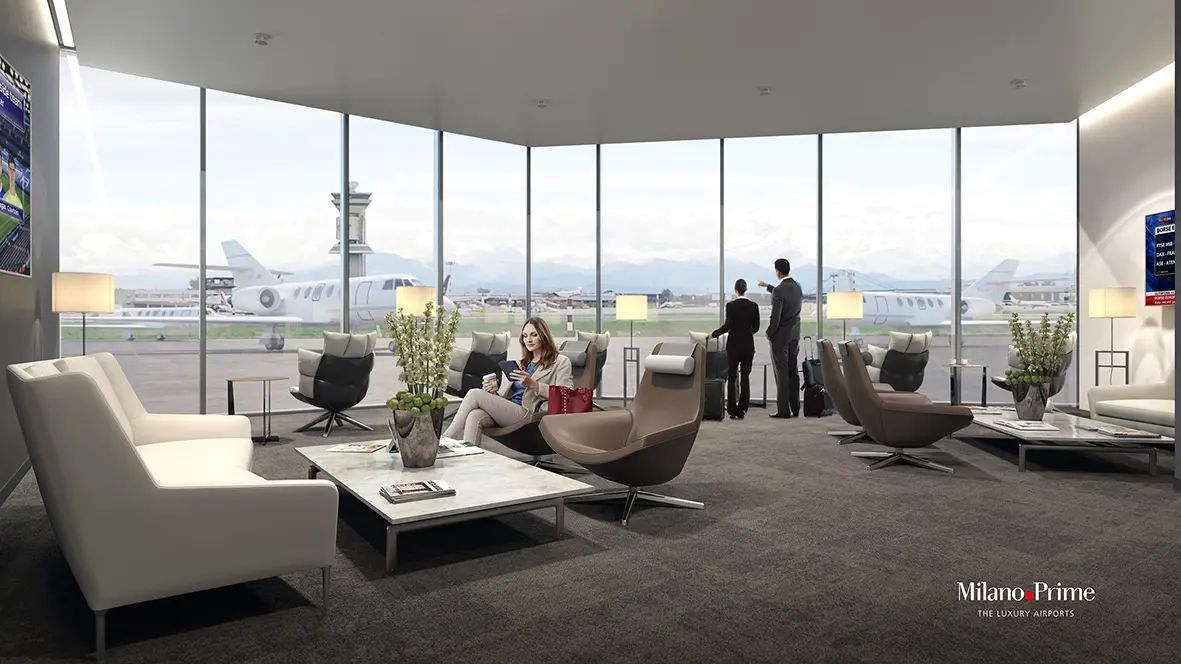 The recurring element of the restyling to be launched by Milano Prime, starting 2019, is precisely the gem: the perfect synthesis of contemporary luxury, territorial rooting and style becomes, in its essential result, a real symbol of luxury and the new "frontier" of General Aviation: a real gem nestled in the territory.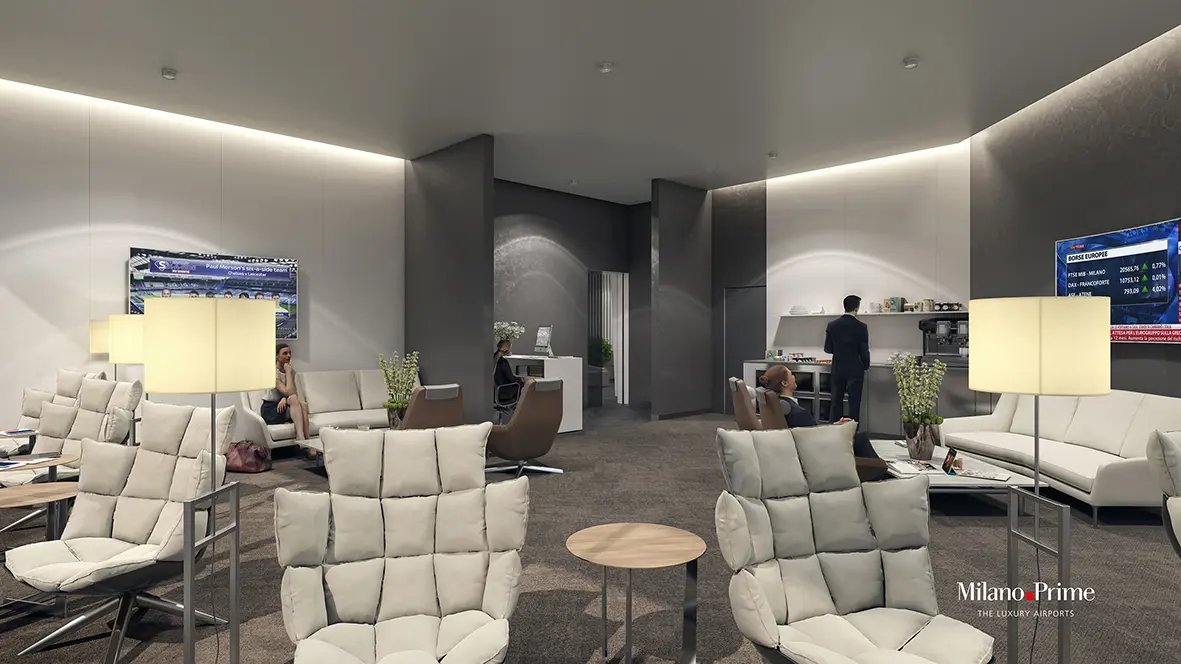 "The opening of the new Milano Malpensa Prime Terminal is a great opportunity not only for our business, but for the entire territory where it is located. Together with Milano Linate Prime, at just 7 kilometres from the city centre, it will provide a second access route to the heart of northern Italy and Europe, with premium services offered directly or with our partners" commented Chiara Dorigotti, General Manager of SEA Prime.
2019 will see the opening of new lounges at Milano Linate Prime too, the hub just 7 km outside the city centre: refined, elegant ambiances measuring a total of approximately 300 sqm, designed to offer passengers and crew alike complete relaxation and the utmost comfort right up until their flight departs. Infrastructural development and investments at Milano Linate Prime Terminal will also continue into 2020, with the construction of dedicated new hangars.
Sea Prime
SEA Prime, a SEA Group company, with the Milano Prime brand is the sole manager of the Business and General Aviation infrastructures of Linate and Malpensa. Milano Linate Prime is Italy's most important Business & General Aviation hub and amongst the top 10 in Europe. The two hubs recorded more than 26,000 movements in 2018, showing growth of 2.5%. In June 2019, the new Business & General Aviation Terminal of Milano Malpensa Prime is set to open. The infrastructures under management include the terminals and apron, 11 hangars, lounges, VIP parking areas and the BMW Business Centre. Milano Prime offers a complete range of services for aircrafts, passengers and crew, both directly and through its partners. Services include: lounges, hangaring, maintenance, concierge, catering, refuelling, limousines and tax refunds.
Edited by Lisa Maria River
Source and photos: SEA Prime Press Office
Copyright © Sisterscom.com
AVION LUXURY MAGAZINE
in digital version
DESTINATIONS Aruba, un viaggio ai Caraibi. HOTELS Un Bvlgari Hotel a Roma. JETS La serie Phenom 300 di Embraer - La cabina Executive di Bombardier. CARS Bugatti Chiron Profilée -1000 Miglia Experience UAE.
YACHTS Grande 26M di Azimut - Nautica e benessere con Arcadia. WATCHES Planetarium Dunes of Mars Limited Edition.