Kharkiv International Airport
is located in the
city of Kharkiv
, the Ukraine's second largest city.
Airport infrastructure consists of a new runway, new terminal, VIP terminal, hangar as well as cargo terminal.
In 2010 new modern passenger terminal of 20000 sq.m, was opened for departures and arrivals of domestic and international flights.
The VIP-terminal is located in the reconstructed historical building of 1955. 
New airport runway with 2500 meters,  in service from 2011, can accommodate all types of medium-range airplanes.
The airline companies of Kharkiv International Airport provide passengers direct flights in the world and in the major hub airports.
INFORMATION
Management Company:
New Systems AM LLC.
Telephone:
+38 (057) 252-91-65
Website:
www.hrk.aero

TECHNICAL DATA
IATA code: HRK
ICAO Code: UKHH
Country Code: UA
Flights 


Transport to/from the airport
Bus
Bus to / from Kharkiv Airport. The bus stop is 200 meters from the entrance to Terminal A, opposite the Airport Hotel.
The following bus lines pass to / from Kharkiv Airport:
Trolley-bus n. 5: Prospect Haharyna Metro Station - Kharkiv Airport.
Bus no. 15: Nesterova str. - Prospect Haharyna Metro Station
Bus no. 119: Prospect Peremohy - Kharkiv Airport.
Bus no. 152: Barabashova street - Kharkiv airport.
Bus no. 255: Akademika Barabashova metro station - Kharkiv airport.
Car
Kharkiv Airport is 10 kilometers from the
city of Kharkiv
and can be reached in 20 minutes via the M18 road.
Car hire
The rental offices are on the first floor of Terminal A, opposite the check-in area.
Text by Alisè Vitri
Photo: Sisterscom.com, 
Shutterstock
Copyright © Sisterscom.com
Updated: June 2018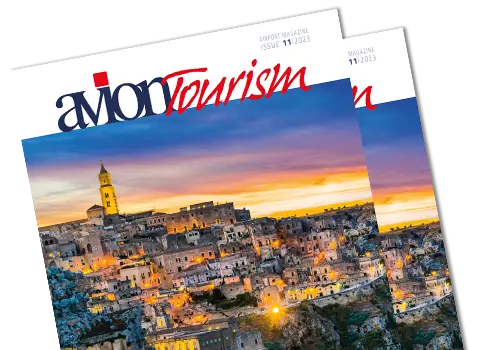 AVION TOURISM MAGAZINE
in digital version
On this issue: The World Heritage Sites of Basilicata and Puglia.