01 July 2018
Bergamo slow: a peaceful holiday
Stay linked to spirituality and slow tourism
Sponsored by Visit Bergamo
Bergamo
offers holiday experiences with many different facets, including a stay linked to
spirituality
and slow tourism. Tourism for those who want to stop and savour the authentic values of a land that has given birth to, among other things,
St. John XXIII
. A whole series of
religious itineraries
are dedicated to him, but the Marian sanctuaries are also of considerable importance. The stand out among them is the
Caravaggio Sanctuary
, reminiscent of the apparition in 1432 and is the most visited in Italy after that of Loreto.

Particularly impressive, is the Madonna della Cornabusa Sanctuary,
obtained from a natural cave dug in a mountain overlooking the Imagna Valley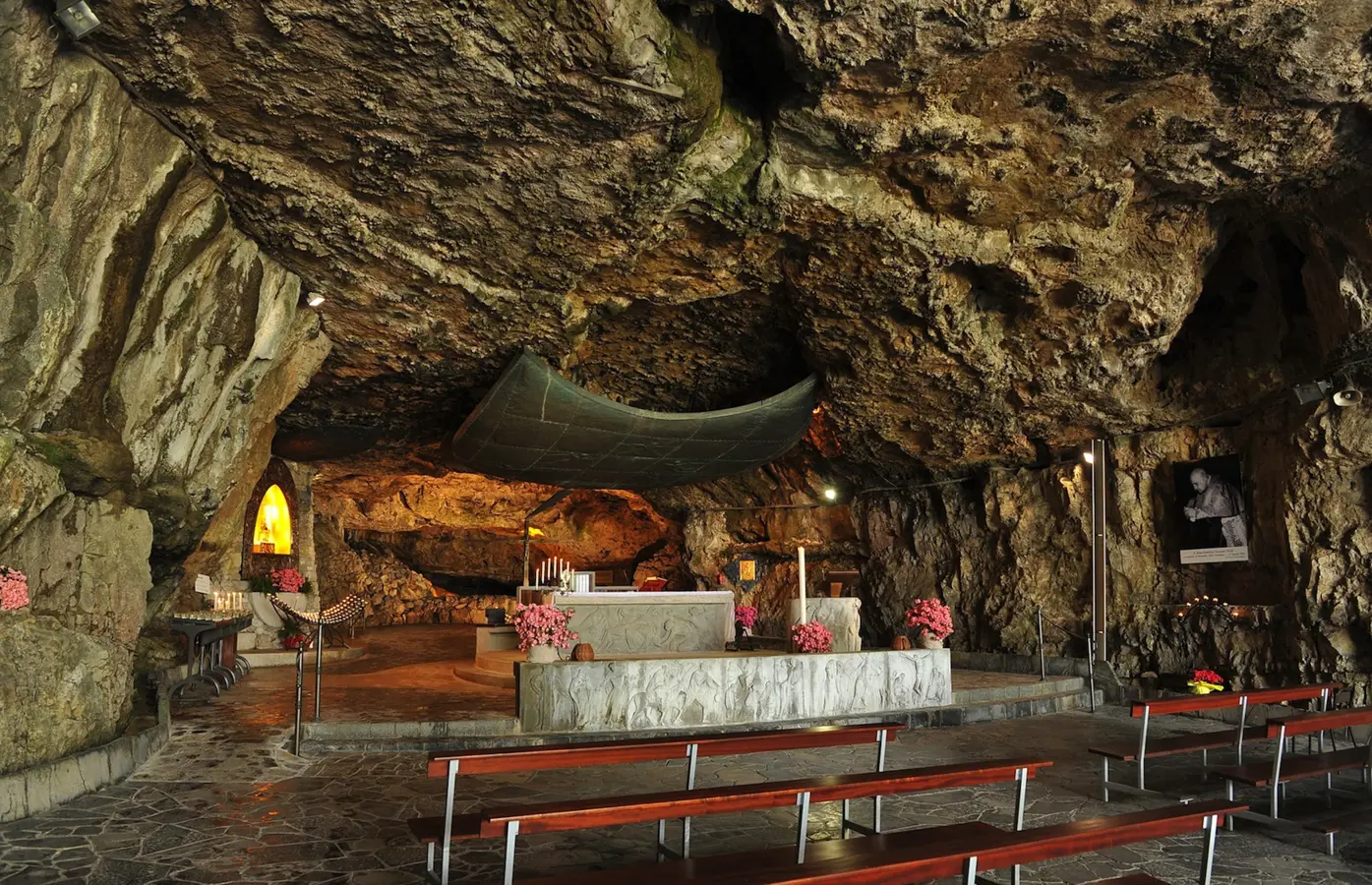 Construction started in 1500, it is opened on Easter Monday and remains open throughout the summer. "...It's the most beautiful sanctuary that exists, because the hand of man did not make it, but God himself". The words of
Angelo Giuseppe Roncalli
, who became
Pope John XXIII
, of the Madonna di Cornabusa Sanctuary. A place that surely must be visited is
Sotto il Monte
, the birthplace of Pope John XXIII, a village full of history and
paths
that reminds us his early years in Bergamo.
Advertorial
Text and photos: Visit Bergamo
Published on Avion Tourism Special Edition for Milan Bergamo Airport N69/2018
© Sisterscom.com - All rights reserved
AVION TOURISM MAGAZINE
in digital version
Italian's art cities. On this issue we recommend you: Venice, Bergamo, Milan, Turin, Florence, Pisa, Rome, Naples, Palermo and Catania. Discover the destinations directly on the website of the magazine.