13 January 2020
Best cultural happenings around Venice for 2020
Art exhibitions in museums, concerts and opera at the Theater, the Architecture Biennale and unmissable events and festivals
Are you planning a
trip to Venice
and want to know about the upcoming
events in Venice
? Experience
Venice's top events
, from interesting
art exhibitions
and
concerts
to renowned annual celebrations. The calendar of the best
art shows
and
festivals
happening around
Venice
, definitely is not to be missed.
Knowing in advance the main events, you can plan your trip ahead of time to make your travel experience in Venice more enjoyable.
Year's highlight events in Venice
Civic Museums of Venice
From Titian to Rubens. Masterpieces from Antwerp and other Flemish Collections, until March 1, 2020, Palazzo Ducale - Doge's Apartment.
Livio Seguso, until April 12, 2020 at the Murano Glass Museum.
Fishing in the Venetian Lagoon. The historic Ninni-Marella model collection, until 19 April 2020 at the Candiani Cultural Centre in Mestre.
Francesco Morosini: the last Serenissima's hero between history and myth, until 3 May 2020 at the Correr Museum.

La Fenice Theatre
The Opera season, from January to October 2020.
The Concert season, from January to June 2020.

Venice Biennale
17. International Architecture Exhibition, from 23 May to 29 November 2020 at the exhibition spaces of the Arsenale and Giardini di Castello.

State museums
Free admission on the first Sunday of the month, from January to March 2020.
Palazzo Grimani
Domus Grimani 1594 - 2019, until 30 May 2021.
Peggy Guggenheim Collection
Migrating Objects. Art from Africa, Oceania and the Americas in the Peggy Guggenheim Collection, from February 15th to June 14th 2020.
Lygia Clark. Painting as experimentation, 1948-1958, from 27 June to 28 September 2020.
Edmondo Bacci, from 17 October 2020 to 11 January 2021.

Palazzo Grassi
Henri Cartier-Bresson: Le Grand Jeu, from 22 March 2020 to 10 January 2021.

Don't miss too the Museum M9, in Mestre, that exhibits the story of the last century and hosts festivals, concerts and workshops.
Traditional Venetian events and festivals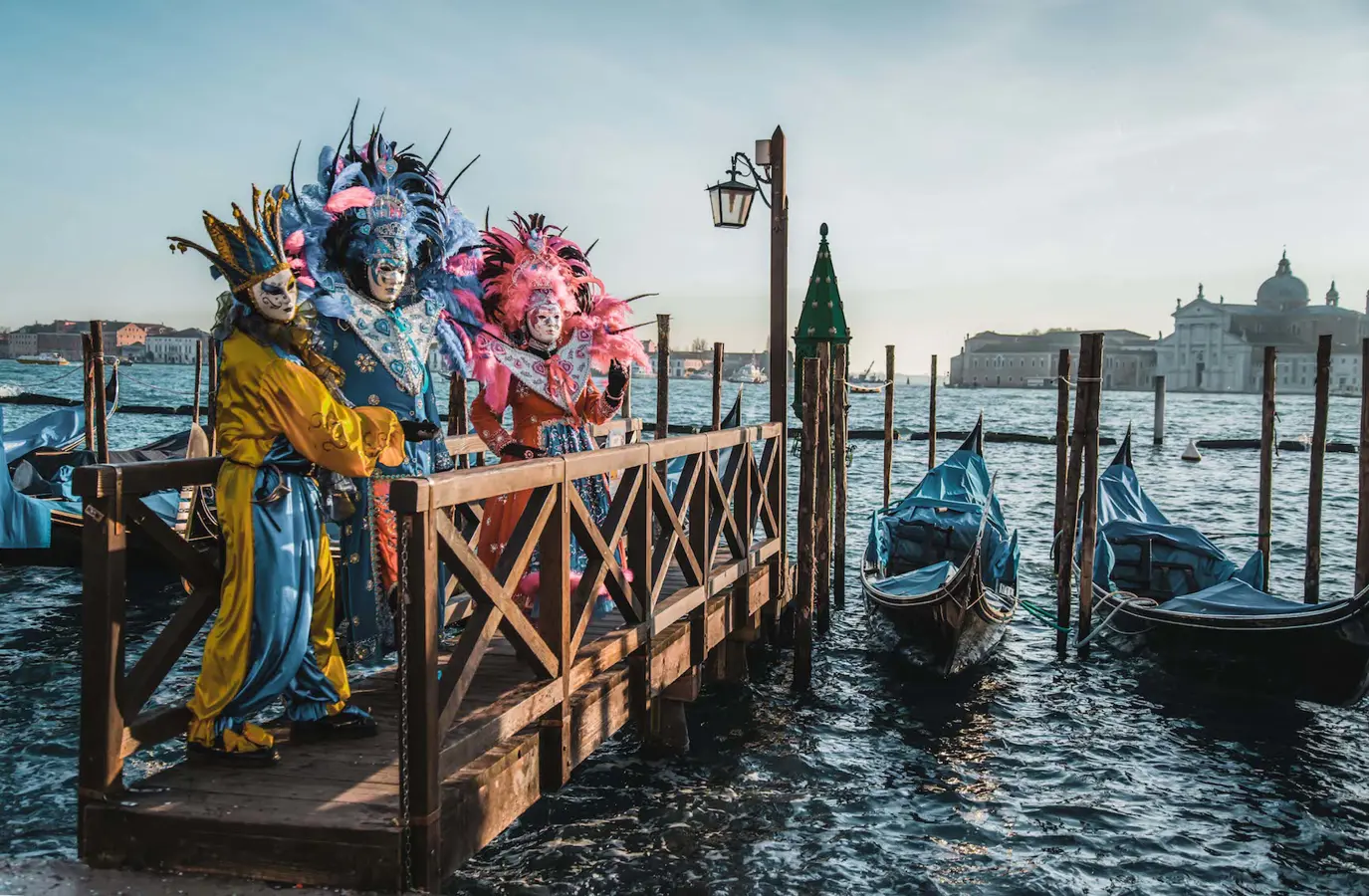 Finally, there are the festivals, famous all over the world, such as the Carnival of Venice or the Historical Regatta of Venice which color the city of a thousand colors and give particular emotions.
Carnival, from 8 to 25 February 2020.
Festa della Sensa, from 23 to 24 May 2020.
Festa del Redentore, from 18 to 19 July 2020.
Historical Regatta, Sunday 6 September 2020.
To find out more about all the exhibitions and events in Venice, visit: events.veneziaunica.it
To know the
main tourist attractions in Venice
, don't miss the page dedicated to the destination
Venice
, where you will also find suggestions for tours, excursions and visits to the main museums of the city.
By plane, Venice can be reached through several airlines that serve the
Venezia Airport
.
Edited by Alisè Vitri
Text source: Detourism - Comune di Venezia
Photos: Copyright © Sisterscom.com /
Shutterstock
All rights reserved. Reproduction prohibited.
Find a flight to Venice
Where to sleep in Venice

Venice is a welcoming city and offers different possibilities for accommodation.
To find the ideal hotel and the best offers you can do a search for the stars but also for districts or landmarks.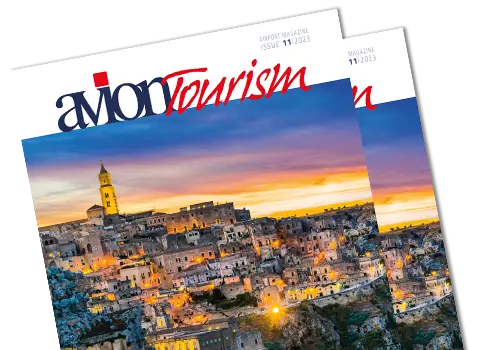 AVION TOURISM MAGAZINE
in digital version
On this issue: The World Heritage Sites of Basilicata and Puglia.