05 January 2023
Sconto per il noleggio auto
Offerta valida per noleggi con ritiro della vettura effettuato dal 3 Gennaio al 31 Marzo 2023 incluso
Sponsored content
Saldi invernali: fino al 25% di sconto
Organizza subito il primo viaggio del 2023 con il 25% di sconto sul tuo prossimo noleggio auto.
Inizio promozione: 05/01/23 17:30.
Fine promozione: 15/01/23 23:59 (Europa/Parigi).
Offerta valida per noleggi con ritiro della vettura effettuato dal 3 Gennaio al 31 Marzo 2023 incluso.
Promozione e link: Europcar.
---
Offerte noleggio auto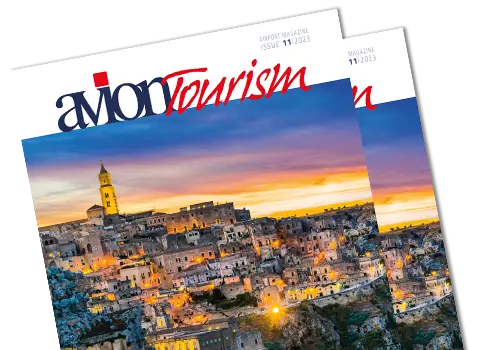 AVION TOURISM MAGAZINE
in digital version
On this issue: The World Heritage Sites of Basilicata and Puglia.