05 January 2023
Offerte Hotel per l'inizio 2023
Risparmia almeno il 15% con Booking.com sui soggiorni all'inizio del 2023, prenotando entro il 31 marzo 2023
Sponsored content
Prenota il tuo primo viaggio dell'anno risparmiando!
Risparmia almeno il 15% con le Offerte Inizio 2023.
Prenota fino al 31 marzo 2023 e risparmia sui soggiorni all'inizio del 2023.
Risparmia almeno il 15% prenotando prima del 31 marzo 2023
Risparmio a partire dal 15% sulle nuove prenotazioni presso le strutture partecipanti contrassegnate dall'icona "Offerta Inizio 2023" nei risultati di ricerca e nelle pagine di selezione degli alloggi. Le prenotazioni devono essere effettuate entro le 23:59 CET del 31/03/2023 per soggiorni con check-in a partire dall'01/01/2023 e check-out entro il 31/03/2023 (incluso). Lo sconto si applica solo al costo dell'alloggio (tasse o costi extra esclusi). Se apporti modifiche alla prenotazione, puoi perdere lo sconto e dover pagare l'intero importo. Non puoi usare lo sconto in combinazione con altre promozioni, a eccezione degli sconti Genius. Le camere e gli alloggi con l'etichetta "Offerta da Sito Partner" sono esclusi dalla promozione. Questa offerta è fornita dalla struttura partecipante ed è soggetta a disponibilità.
---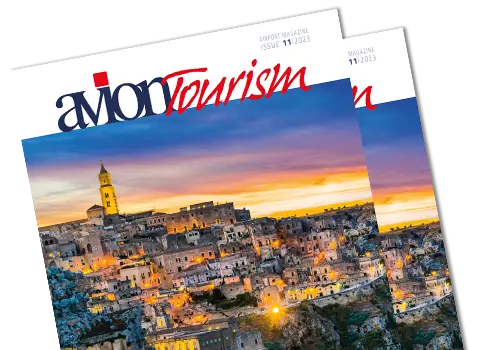 AVION TOURISM MAGAZINE
in digital version
On this issue: The World Heritage Sites of Basilicata and Puglia.