EDITORIAL
With the launch of the new winter season 2021-22, Milan Bergamo Airport is ready to offer its passengers a range of destinations for a wonderful holiday, even if this is just a long weekend getting away from it all for a well-earned rest.
Some 114 destinations in 39 countries are just a short flight away. This vast array of routes for the winter season is operated from the airport by 16 airlines, including some new arrivals: EasyJet, Eurowings, Flyr and Vueling.
In this issue we propose 10 fantastic destinations to visit in autumn and winter and offer some useful suggestions for choosing your next destination to visit and, at last, depart.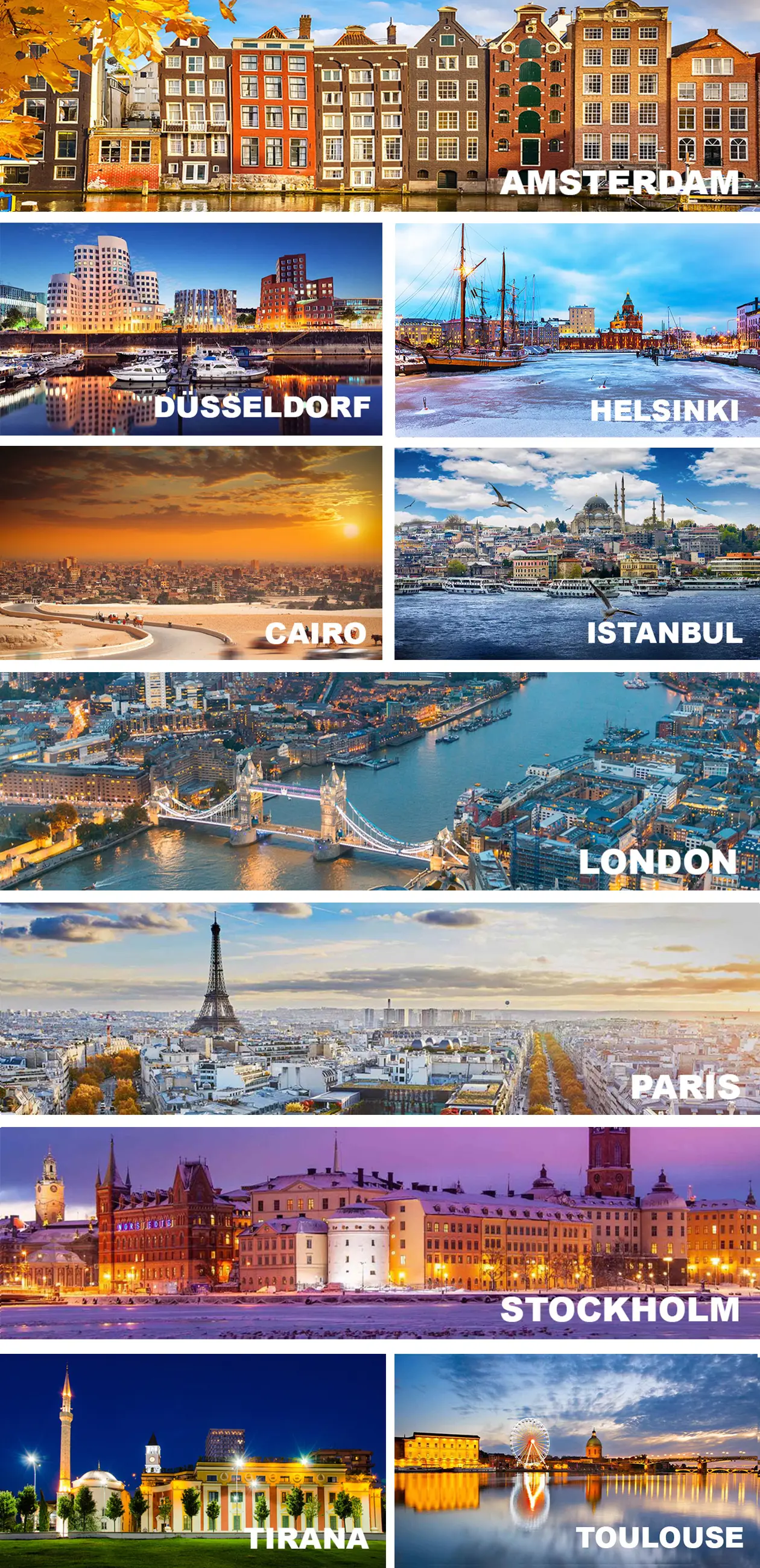 Photo @ Avion Tourism Magazine - Sisterscom.com
As well as an article on the international event of the moment: Expo 2020 Dubai, the first Universal Expo that brings together 200 countries and millions of visitors after the outbreak of the Covid-19 pandemic.

Photo @ Avion Tourism Magazine - Sisterscom.com
Two interesting interviews with Giacomo Cattaneo, Director of Commercial Aviation, and Paolo Deforza, Head of the Environmental Affairs Unit, highlight the strategic role and environmental commitment of Milan Bergamo Airport. The airport has always been on the front line for offering passengers an excellent service and for its commitment by continuously expanding its infrastructure to make it more modern and accessible, also in terms of sustainability, services and passenger safety. This commitment has been certified by Tüv Süd, which has renewed the Hygiene Synopsis certificate for correctly implementing measures to prevent the risk of Covid-19, and by ACI World, the association of the world's airports, which once again accredited SACBO under the Airport Health Accreditation programme, highlighting its priorities concerning the health and safety measures adopted in the airport.
Some of the new routes operating out of the airport include Birmingham, Helsinki, Liverpool, Stockholm Arlanda and Toulouse, which are served by Ryanair; London Gatwick and Amsterdam, served by EasyJet, as well as Paris Orly operated by Vueling. In addition, Eurowings now flies to Düsseldorf and Flyr to Oslo-Gardermoen Airport.
An airport that is increasingly appreciated for the numerous services offered (Car parks, VIP Lounges, Fast Track, BGY Top, restaurants and stores for shopping while waiting for your flight), which have recorded significant improvements in passenger satisfaction indices, as declared recently by the Airports Council International (ACI World).
Have a good trip with Avion Tourism Magazine!
Angela Trivigno
SUMMARY
The Html digital edition of Avion Tourism Magazine enables anyone to read the contents published on any device and access the website pages and multimedia content. It can be read vertically, scrolling the articles DESTINATIONS, AIRPORTS, AIRLINES and NEWS & USEFUL INFO, and horizontally, passing directly from one item to another in the navigation menu found under the header. After reading the in-depth articles proposed, you can return to the Html digital version of the magazine by clicking on the relevant key "Return to Avion Tourism Magazine".
Avion Tourism Magazine N75/2021 Special Edition for Milan Bergamo Airport
Issue closed by Editorial Staff on 18 November 2021.
Editor in chief: Angela Trivigno. Contributors: Angela Trivigno. Collaboratori: Alisè Vitri, Anna Glik, Enzo Cuppatri, Eugenio Sorrentino, Isabella Duse, Lisa Maria River, Luca Lembi, Maria Salini, Nicolò Villa. Translations: Juliet Halewood. Cover photo: Copyright © Sisterscom.com Snc / Jovannig / Depositphotos.com. Photographs Archive of Sisterscom.com Snc. Images used with purchased license. Copyright © Sisterscom.com Snc / Shutterstock.com and Depositphotos.com (Photo for editorial use only: Copyright © Sisterscom.com Snc / Photographers specified under each published photo / Shutterstock.com / Depositphotos.com). Press Office: Tourism boards indicated in the published tourist destinations; Euroitalia Srl; Pressjam; Sacbo S.p.A.; VideoPr Srl-Lulop.com. Avion Tourism Magazine Special Edition for Milan Bergamo Airport N.75/2021: issue closed by Editorial Staff on 18/11/2021 and published on www.aviontourism.com Registration: Registered at Bergamo Law Court N.1 of 09/01/2003 and N.9/2019 of 03/07/2019. Periodicity: semiannual. Publisher, Editing, Administration and Advertising: Sisterscom.com Snc - Via Piave, 102 - 23879 Verderio (Lc) - Italy. P.Iva/C.F. 03248170163 - Registro delle Imprese di Lecco Numero LC-304260. Literary and artistic property: Copyright © Sisterscom.com Snc. All rights reserved. Reproduction prohibited in any form and medium.