13 August 2021
The California 52' XT: exclusive and classy
Built by hand in just five months, based on Dutch craftsmanship and Dutch design from the creative mind of a Dutch Prince Bernhard van Oranje
Waterdream's Vripack-designed yacht, the California 52', made its international debut at the World Yacht Trophies in Cannes in July 2020, where it scoped the Best Innovation Award. Only a few months later we are proud to present a very special edition of the California '52.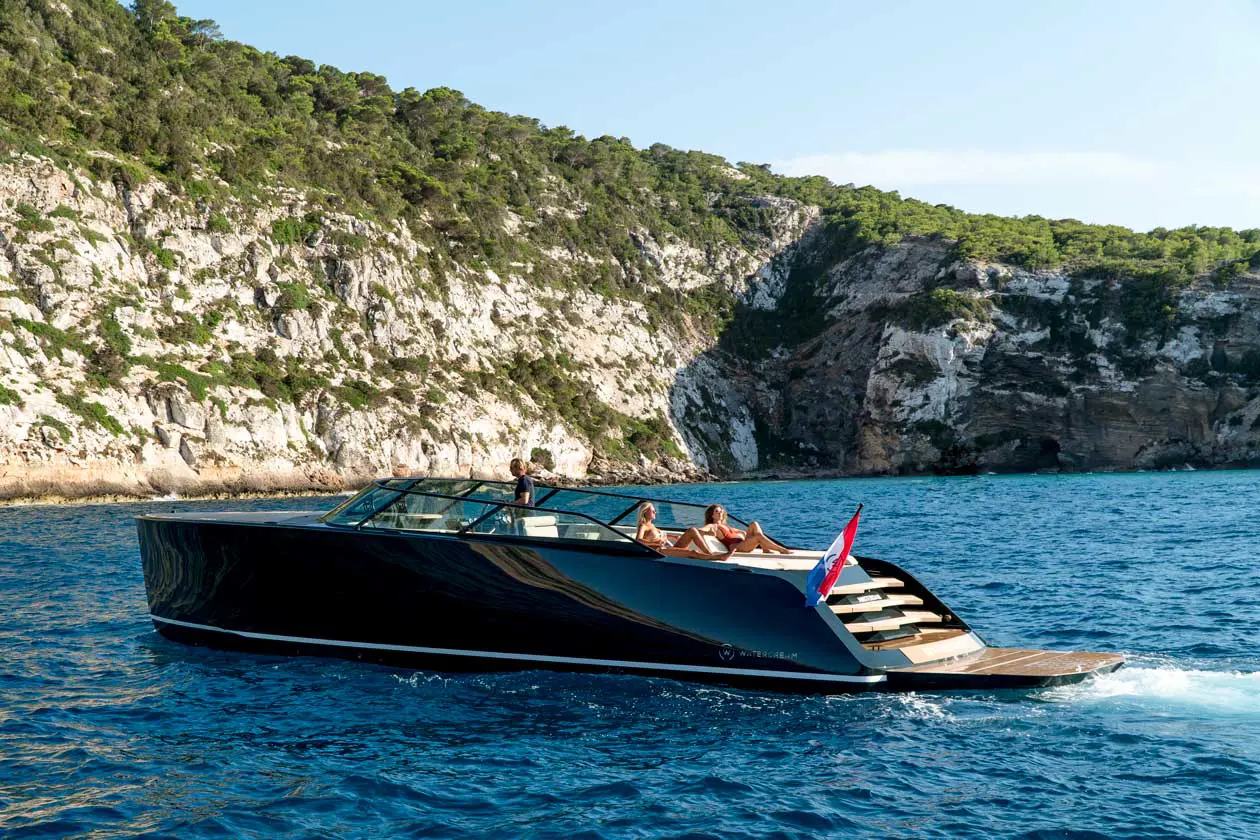 California 52' XT. Photo: Copyright © Waterdream.
The brand mission is to deliver high quality, sustainable, practical and timeless designs. Again, this waterdream model hails from Dutch design studio Vripack, whose holistic vision is underpinned by strong naval architecture.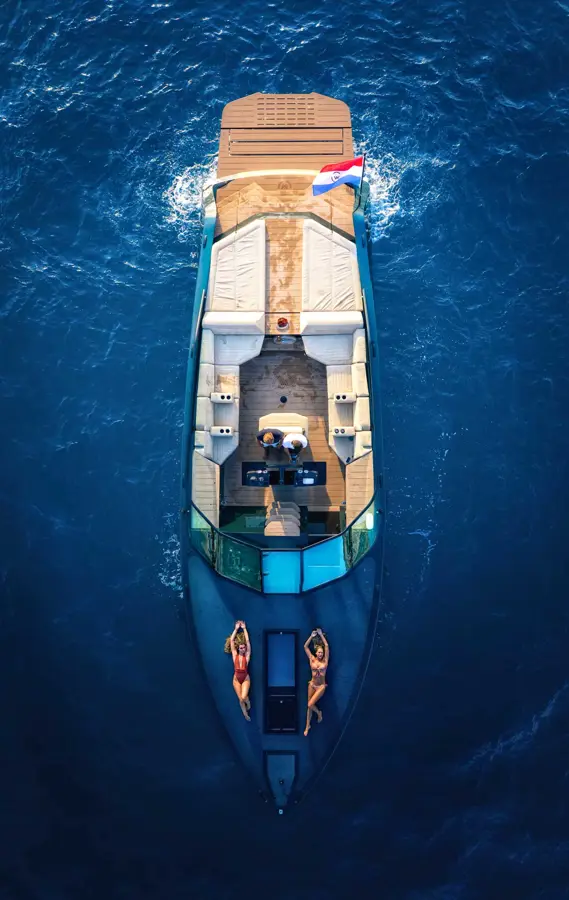 California 52' XT. Photo: Copyright © Waterdream.

California '52 XT
An extended multifunctional platform; flexible to use as a swimming platform, with a gangway for easy boarding or to use as a jet ski launch platform.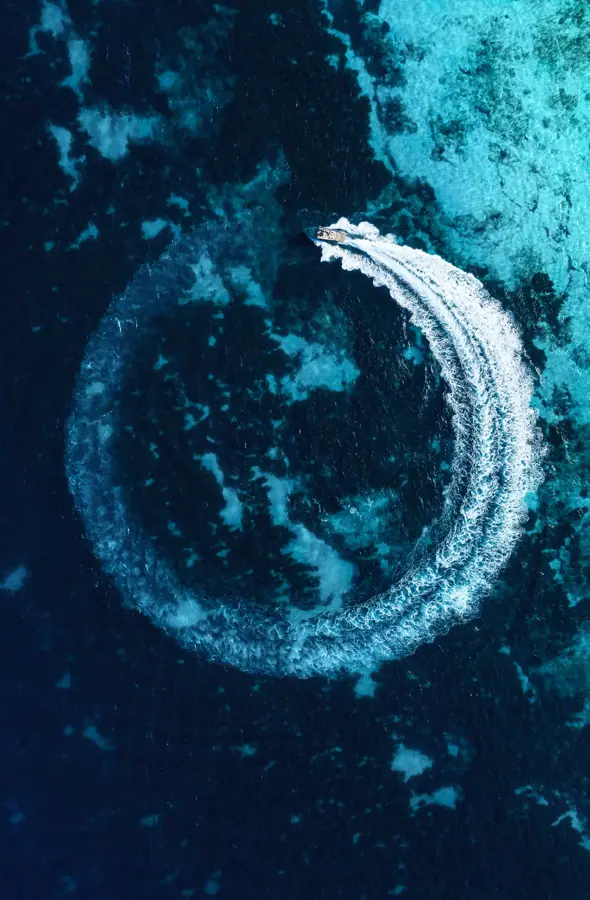 California 52' XT. Foto: Copyright © Waterdream.
Special high-end design with exclusive materials; everything you expect to live your own 'water dream'. A new, exclusive and distinctive two-tone colour scheme from the bespoke BMW M8-series, especially for the launch edition of the California 52' XT in combination with soft, durable alcantara upholstery.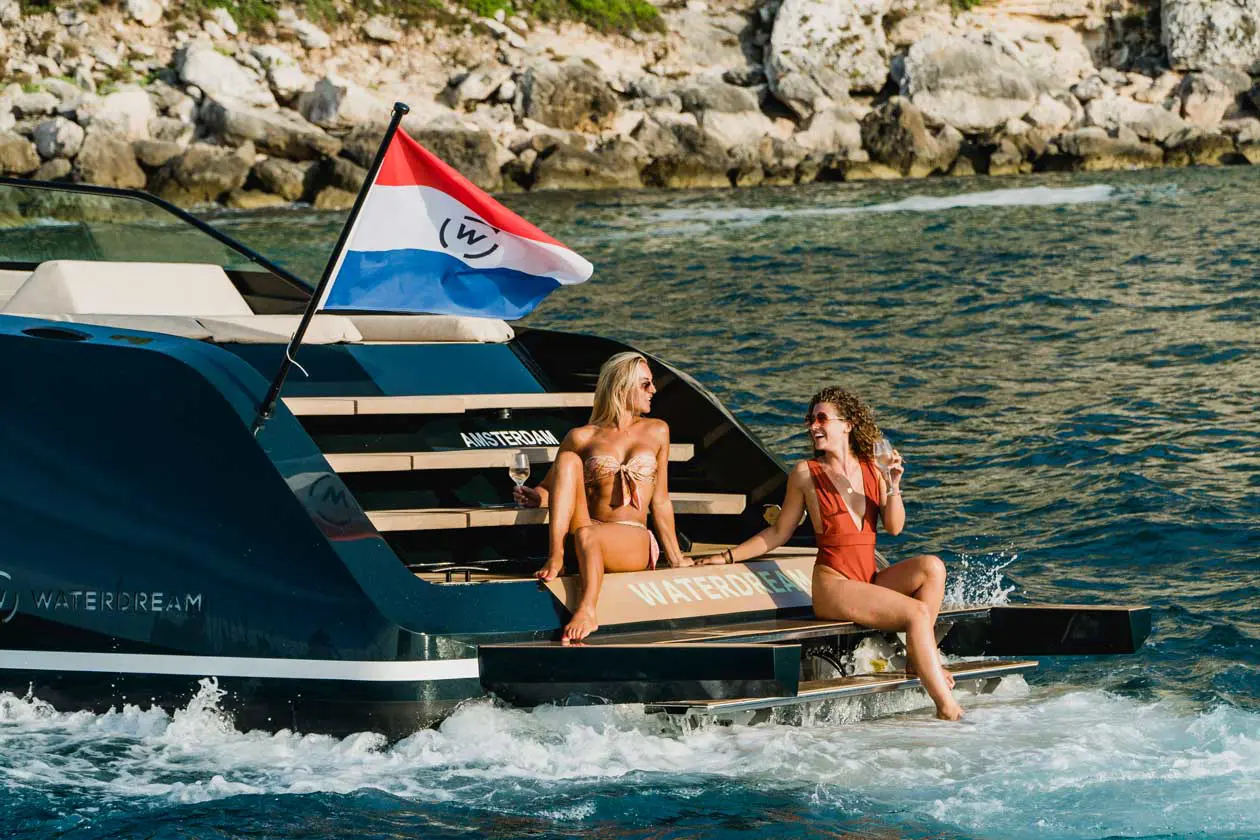 California 52' XT. Photo: Copyright © Waterdream.
This beauty was presented to the public in
Ibiza
, in the first week of August. See, feel and experience the
high-level finish
: the
Alcantara ceiling
, the
fine leather finishing
and the inviting
Alcantara sunbeds
. Just picture your
California 52' XT duo-tone
in
Midnight Blue
or
Majestic Green
next to the
new BMW M8
in the same colour. That is a red carpet entrance.
AVION LUXURY MAGAZINE
in digital version
DESTINATIONS Smart working alle Maldive e alle Mauritius. JETS Il lancio del Falcon 6X di Dassault Aviation e l'AS2 Supersonic Business Jet. CARS La Jarama GT di Lamborghini e la Wami Lalique Spyder. YACHTS Lussuosi superyacht e jet privati. WATCHES Ore e minuti preziosi. HAUTE COUTURE Dior Women Haute Couture, Spring-Summer 2021.