27 May 2023
New aircraft, sustainability and innovation at EBACE 2023
Game-changing technologies, the debut of all-new aircraft, groundbreaking solutions for sustainable flight and exciting market opportunities were at the center of one of the most important editions of EBACE, held from 23 to 25 May 2023
"At EBACE, we saw how business aviation is reinventing the very technology of flight to take on new missions, serve new customers and connect the world sustainably," said European Business Aviation Association (EBAA) Chairman Juergen Wiese. "For decades, our industry has pioneered breakthroughs to fly not only further but more efficiently, and at EBACE, we accelerated our incredible pace of innovation."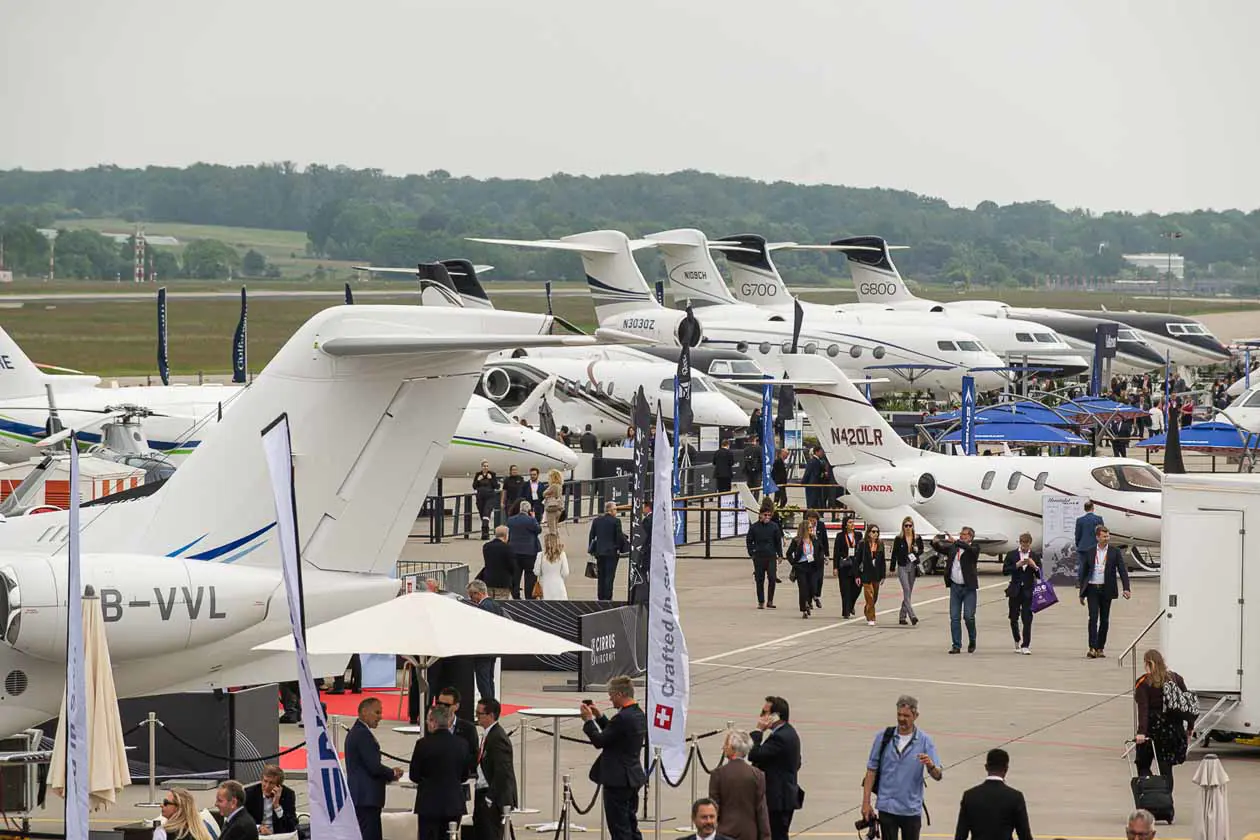 EBACE2023. Courtesy of EBACE Show Management.
With a drumbeat of announcements from aircraft manufacturers, the show featured the unveiling of Textron Aviation's new Cessna Citation Ascend, and the EBACE debut of Airbus Corporate Jets' ACJ TwoTwenty, Bombardier's Challenger 3500 and Gulfstream's G800 aircraft.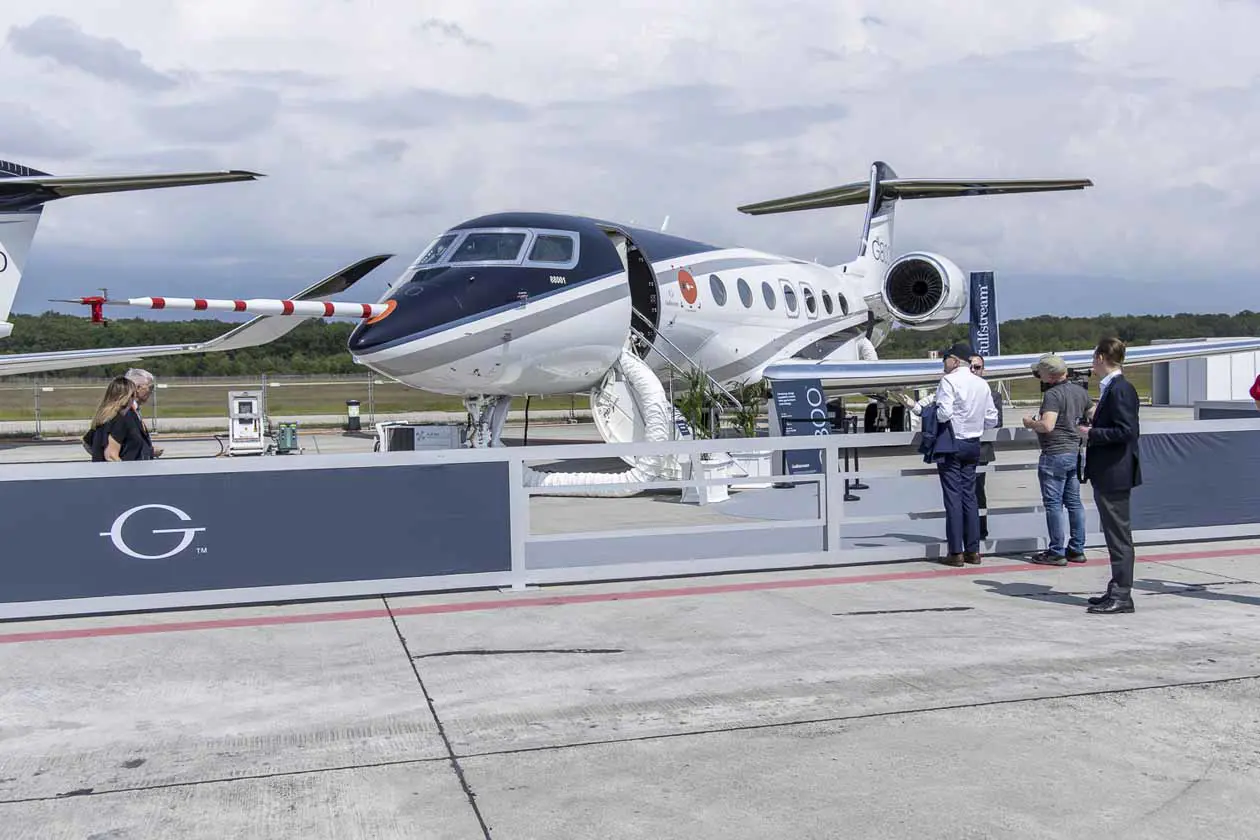 EBACE2023. Courtesy of EBACE Show Management.
"We saw amazing new aircraft announced and debuted, designed to meet the needs of an evolving global business marketplace," said National Business Aviation Association (NBAA) President and CEO Ed Bolen. "We had a first-hand look at the fuels, propulsion systems and technologies that will lead to net-zero flight. We were inspired by the trailblazers in our industry who are championing teamwork and inclusion. EBACE showed us all that is possible today, and how our shared vision will shape tomorrow."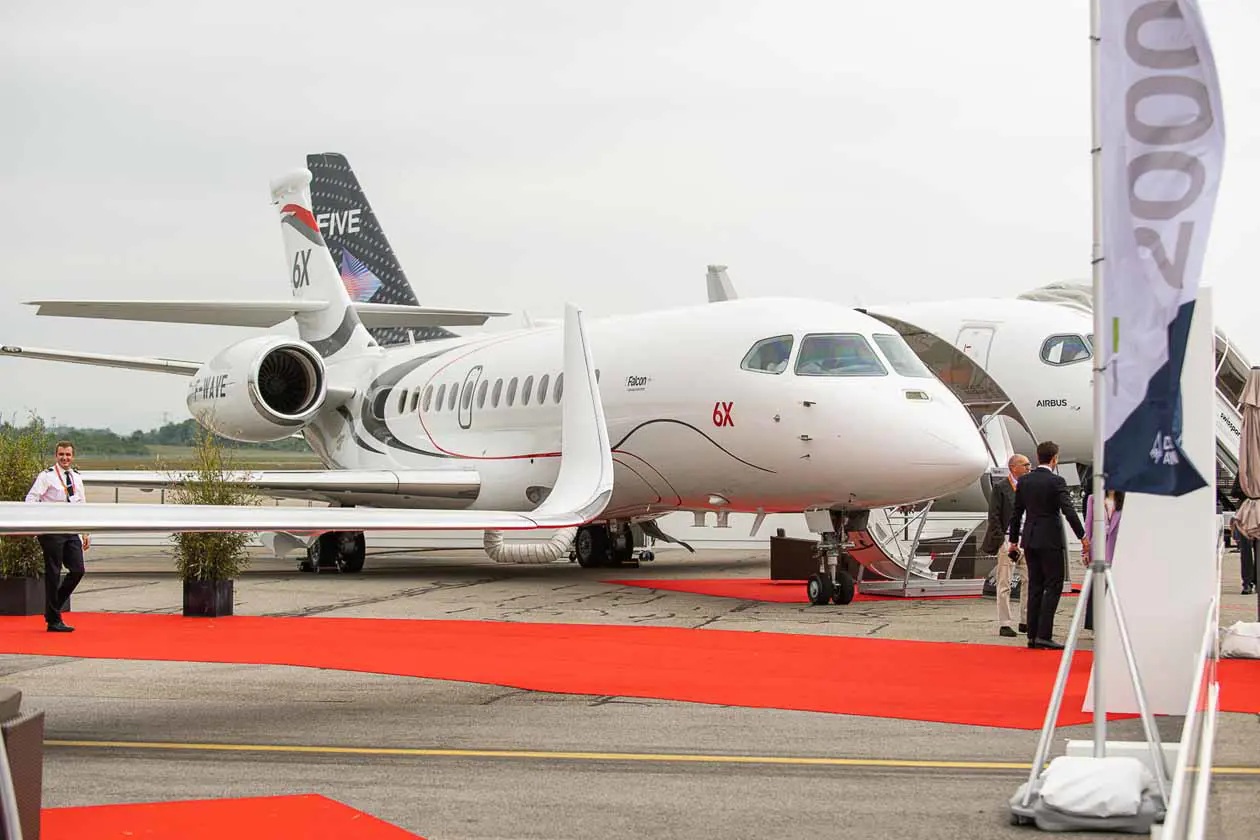 EBACE2023. Courtesy of EBACE Show Management.
The show opened with a blockbuster keynote with Formula One powerhouse duo Toto and Susie Wolff. The global superstars in racing, business and philanthropy wowed a standing-room only crowd with stories of leadership and continuous learning. The two extolled the shared aims of racing and business aviation, pointing to parallels for safety, sustainability, technical excellence, diversity and high performance.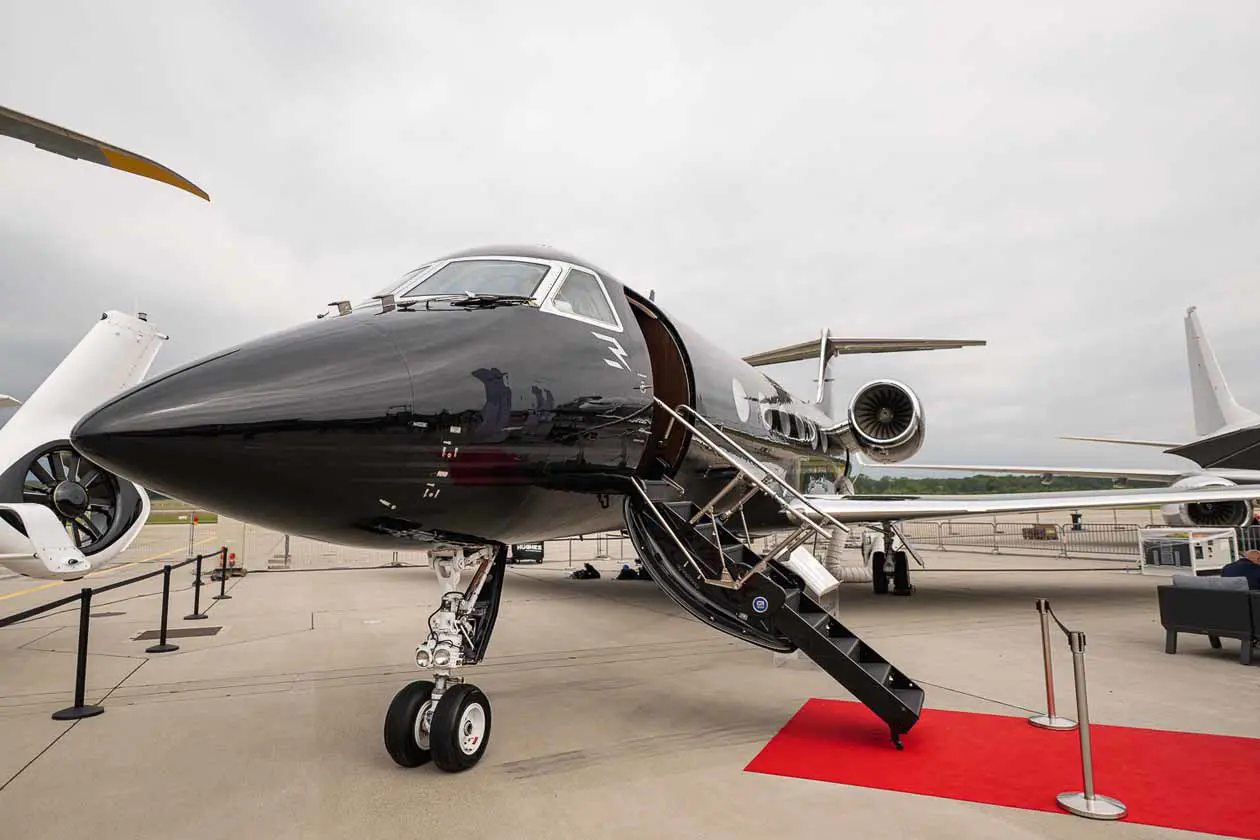 EBACE2023. Courtesy of EBACE Show Management.
EBACE2023
featured a full and bustling exhibit floor, a sold-out aircraft display, and packed sessions on the show floor, including in the new sustainability theater. Held from 23-25 May at the Palexpo convention center and adjacent
Geneva International Airport
(GVA)
, the annual event – the largest of its kind in Europe – was co-hosted by
NBAA
and
EBAA
.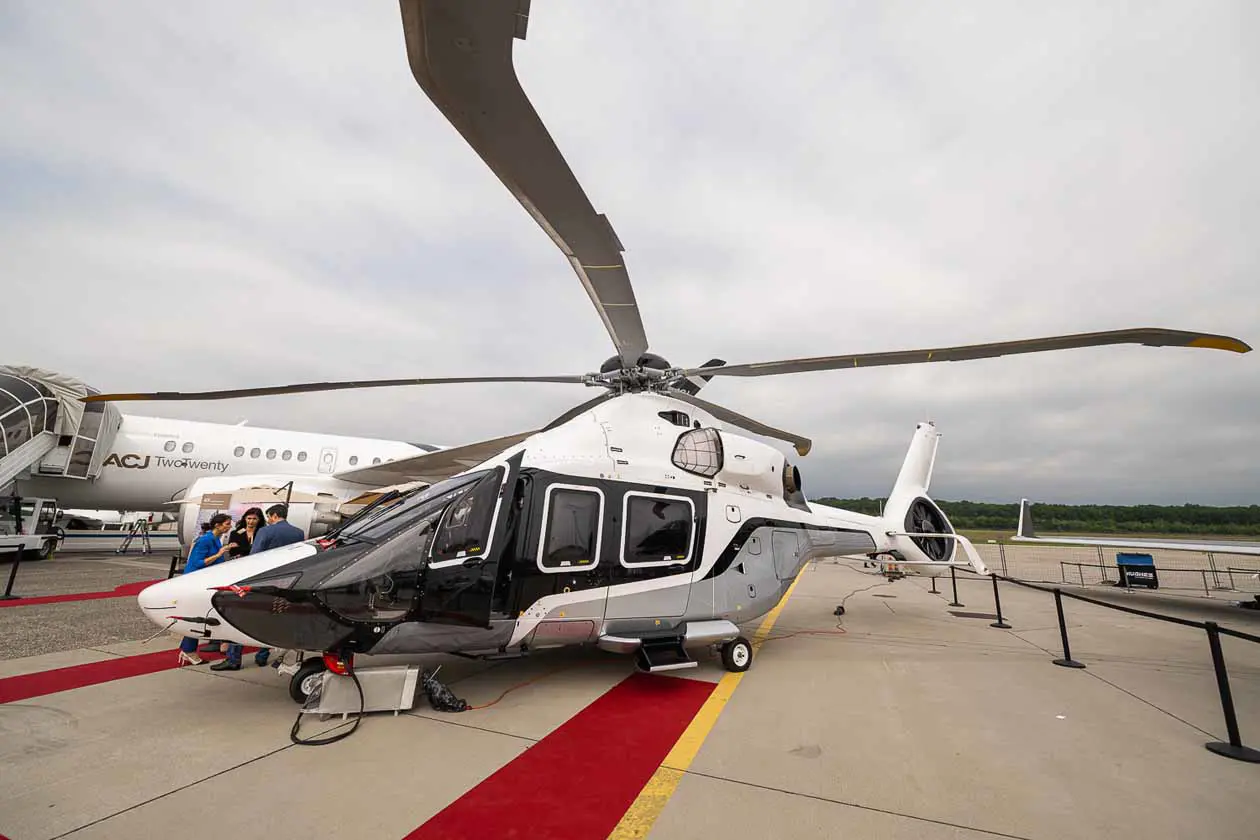 EBACE2023. Courtesy of EBACE Show Management.
Throughout the week, EBACE2023 reflected a spirit of optimism and opportunity:
 In a top-billed session, Patrick Ky, the executive director of the European Union Aviation Safety Agency (EASA) and Michael Huerta, the former Federal Aviation Administration (FAA) administrator who serves on the boards of Joby and Delta Air Lines, talked with advanced air mobility (AAM) developers. With leaders promising certification and the first commercial flights by 2024 - and several AAM aircraft displayed on the show floor - EBACE affirmed the new mode of air transport will soon become a reality.
 EBACE2023 promoted the production and use of Sustainable Aviation Fuel (SAF) with a sold-out supply of SAF at GVA for the show week, availability of the fuel at select U.S. airports with EBACE-bound flights, and an EBACE book-and-claim option at a U.S. airport where the fuel is not present.
EBACE2023. Courtesy of EBACE Show Management.
 Carbon emissions from all attendee travel to and from the show, and from the 22 hotels and the shuttle buses used for EBACE were offset by carbon credits provided through a partnership with 4AIR. A record number of exhibitors signed the EBACE Exhibitor Sustainability Pledge, making this year's convention perhaps the most sustainable ever.
 The Tuesday keynote session also included SolarStratos CEO Raphaël Domjan, the visionary pilot whose solar-powered aircraft, capable of flights into the stratosphere, could reshape the very definition of aviation.
 A newsmakers series brought together leaders from government, industry and philanthropy on transforming aviation's most pressing challenges into its most promising opportunities. In one newsmakers session on sustainable propulsion, engineers reported on testing hybrid-electric and 100% SAF-powered aircraft – nearly ready for commercialization.
 EBACE's three-day Sustainability Summit convened experts to detail the many ways entrepreneurs and companies are making the sector ever-more sustainable on the ground and in the air.
 This year's EBACE2023 Career Day, with dozens of students in attendance, kicked off with Mack Rutherford, the youngest person to fly solo around the world. After Rutherford discussed his advice for reaching ever-higher altitudes in life, the students were provided with peer-to-peer learning opportunities, and a tour of the EBACE exhibit floor and aircraft display.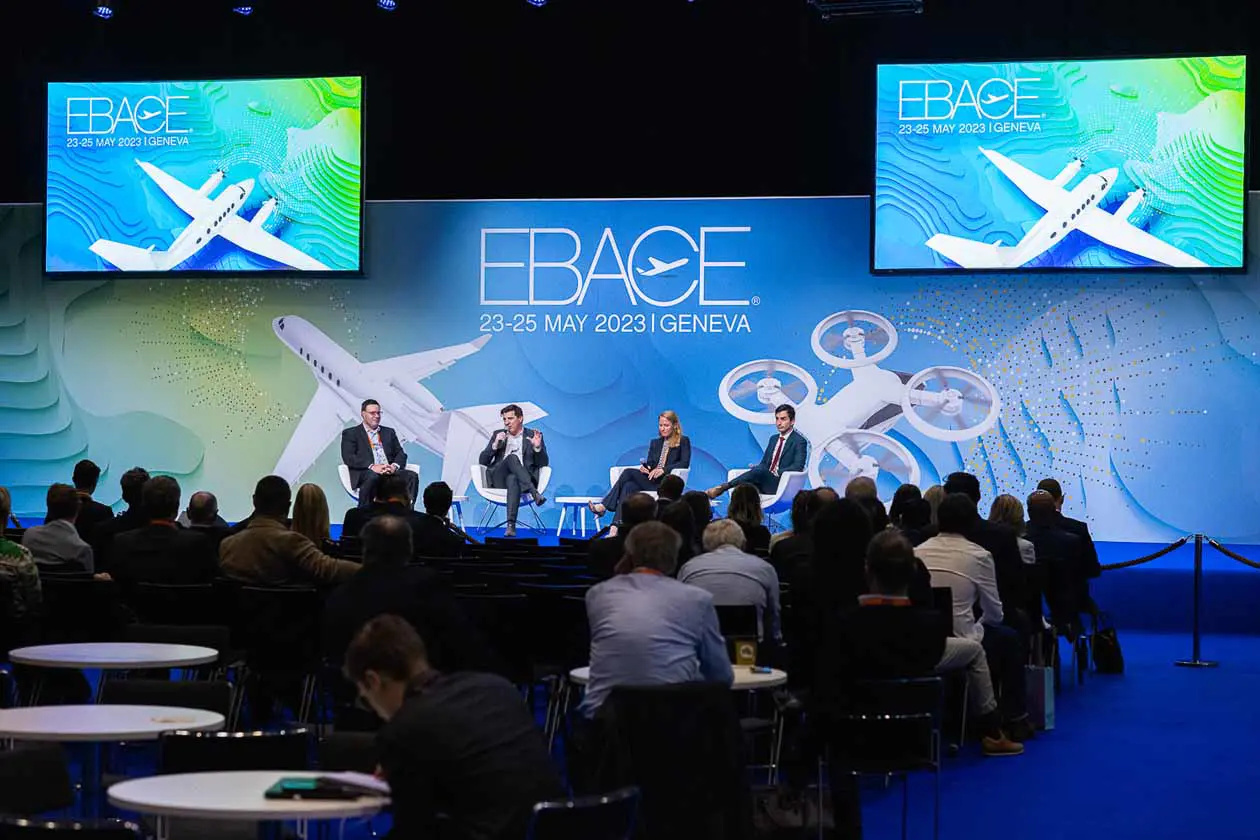 EBACE2023. Courtesy of EBACE Show Management.
EBACE
This year's EBACE was dedicated to the memory and legacy of Athar Husain Khan, the Secretary-General of EBAA, lost this year, whose passion for business aviation and belief in human connection undergirded the entire show. Taking place at
Geneva
's Palexpo and
Geneva International Airport
,
EBACE2023
is Europe's premier event showcasing
sustainable, on-demand aviation and advanced air mobility
(AAM) throughout the European continent. The event bring together thousands of business leaders, government officials, manufacturers, flight department personnel and others involved in nearly every aspect of
business aviation
. EBACE will return to Palexpo and Geneva Airport next year from 28-30 May 2024. Info:
ebace.aero/2023
NBAA
Founded in 1947 and based in
Washington, DC
, the
National Business Aviation Association (NBAA)
is the leading organization for companies that rely on general aviation aircraft to help make their businesses more efficient, productive and successful. The association represents more than 10,000 company and professional members and provides more than 100 products and services to the
business aviation
community, including the
NBAA Business Aviation Convention & Exhibition (NBAA-BACE)
, the world's largest civil aviation trade show. Info:
nbaa.org
.
EBAA
The
European Business Aviation Association (EBAA)
is the leading organisation for operators of
business aircraft in Europe
. Its mission is to enable responsible, sustainable growth for
business aviation
, enhance connectivity and create opportunities. EBAA works to improve safety standards and share knowledge, to further positive regulation and to ease all aspects of closely tailored, flexible,
point to point air transportation for individuals
, governments, businesses and local communities in the most time-efficient way possible. Founded in 1977 and based in
Brussels
, EBAA represents +700 members companies, corporate operators, commercial operators, manufacturers,
airports
,
fixed-based operators
, and more, with a total fleet of +1,000 aircraft. Info:
ebaa.org
.
AVION LUXURY MAGAZINE
in digital version
DESTINATIONS Aruba, un viaggio ai Caraibi. HOTELS Un Bvlgari Hotel a Roma. JETS La serie Phenom 300 di Embraer - La cabina Executive di Bombardier. CARS Bugatti Chiron Profilée -1000 Miglia Experience UAE.
YACHTS Grande 26M di Azimut - Nautica e benessere con Arcadia. WATCHES Planetarium Dunes of Mars Limited Edition.