17 February 2023
Gulfstream delivers 100th G600
Award-winning aircraft sees strong customer demand. The 100th G600 delivery follows the 100th delivery of its sister ship, the Gulfstream G500, which took place in the second half of 2022
Gulfstream Aerospace Corp. announced the 100th Gulfstream G600 customer delivery. The aircraft was outfitted at Gulfstream's Dallas completions center and delivered to a North America-based customer.
The G600 can travel 6,600 nautical miles/12,223 kilometers at Mach 0.85 or 5,600 nm/10,371 km at Mach 0.90 and has proven class-leading fuel-efficiency. The aircraft has set more than 35 city pair records around the world to date, including Washington D.C., to Riyadh, Saudi Arabia, in 11 hours and 40 minutes; Paris to Rio de Janeiro in 9 hours and 42 minutes; and London to Seattle in 8 hours and 40 minutes, among others.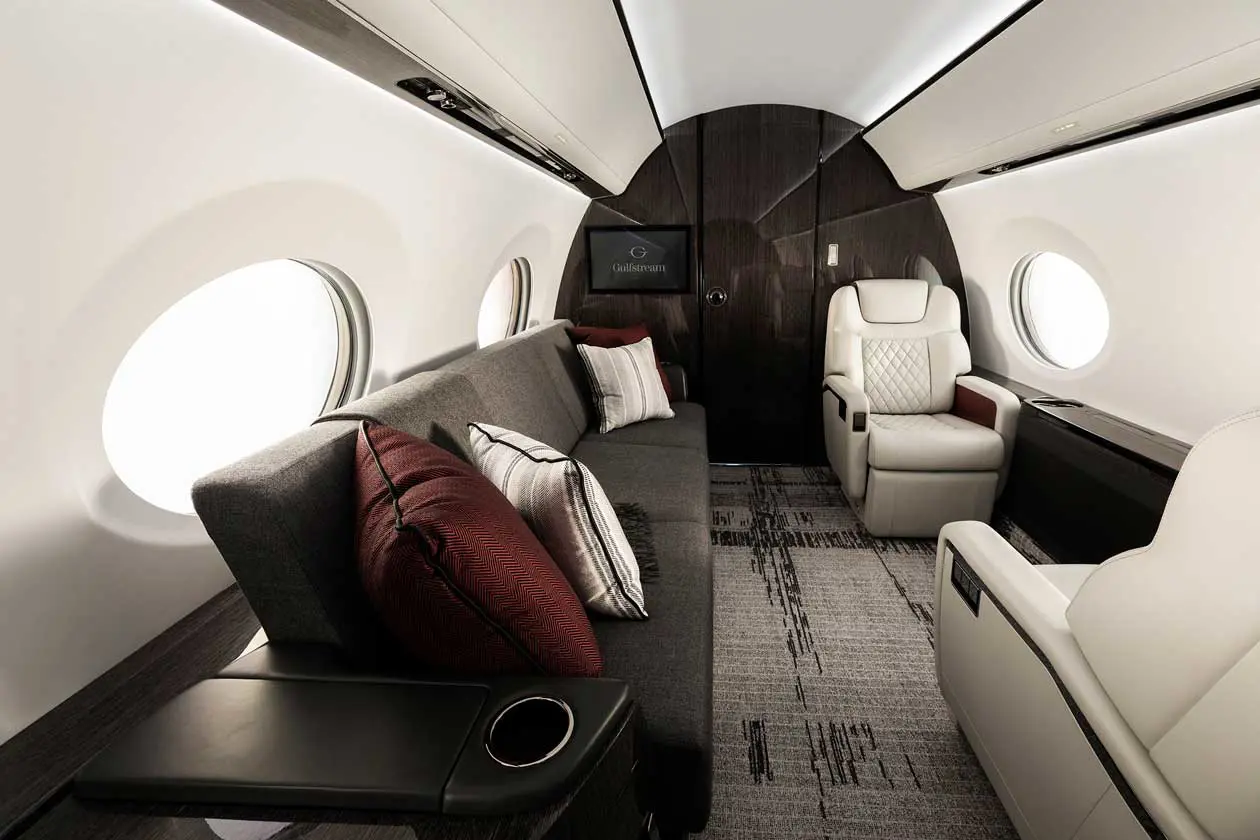 Gulfstream G600. Copyright © Gulfstream Aerospace Corp.
The G600 is also known for its award-winning interior and seat designs, can be configured in up to four living areas and can seat up to 19 passengers. The aircraft features the Gulfstream Cabin Experience, with whisper-quiet noise levels, a refreshingly low cabin altitude, 100% fresh air purified by a plasma ionization clean air system and abundant natural light from 14 Gulfstream panoramic oval windows, the largest in the industry.
"The G600 continues to redefine excellence," said Mark Burns, president, Gulfstream. "Thanks to its highly customizable cabin, fuel-efficient design and exceptional performance capabilities, we are seeing unwavering customer demand. The 100th G600 customer delivery is a testament to that excellence and surging popularity."
AVION LUXURY MAGAZINE
in digital version
DESTINATIONS Aruba, un viaggio ai Caraibi. HOTELS Un Bvlgari Hotel a Roma. JETS La serie Phenom 300 di Embraer - La cabina Executive di Bombardier. CARS Bugatti Chiron Profilée -1000 Miglia Experience UAE.
YACHTS Grande 26M di Azimut - Nautica e benessere con Arcadia. WATCHES Planetarium Dunes of Mars Limited Edition.