30 October 2023
flyExclusive the fleet launch customer for the Cessna Citation CJ3 Gen2
The Citation CJ3 Gen2 raises the bar in the light jet market and is part of the next phase of flyExclusive's fleet modernization efforts
Textron Aviation, a Textron Inc. company, announced that flyExclusive has been named the fleet launch customer for the Cessna Citation CJ3 Gen2. The news came during the company's press conference at the National Business Aviation Association - Business Aviation Convention & Exhibition (NBAA-BACE) event in Las Vegas.
In 2022, flyExclusive, a leading provider of premium private jet charter experiences, announced an ambitious fleet modernization program that included an order of up to 44 new Textron Aviation aircraft, including up to 30 CJ3+ light aircraft. flyExclusive operates a fleet of Cessna Citation jets including Citation X, Citation Sovereign, Citation Excel/ XLS, Citation CJ3 /CJ3+ and Citation Encore / Encore+ aircraft models.
The Citation CJ3 Gen2 is the most comprehensive Gen2 product to date. Attendees at NBAA enjoy access to a Citation CJ3 Gen2 mock up debuting during the show at the company's static display at Henderson Executive Airport. Currently under development, the aircraft is expected to enter into service in 2025.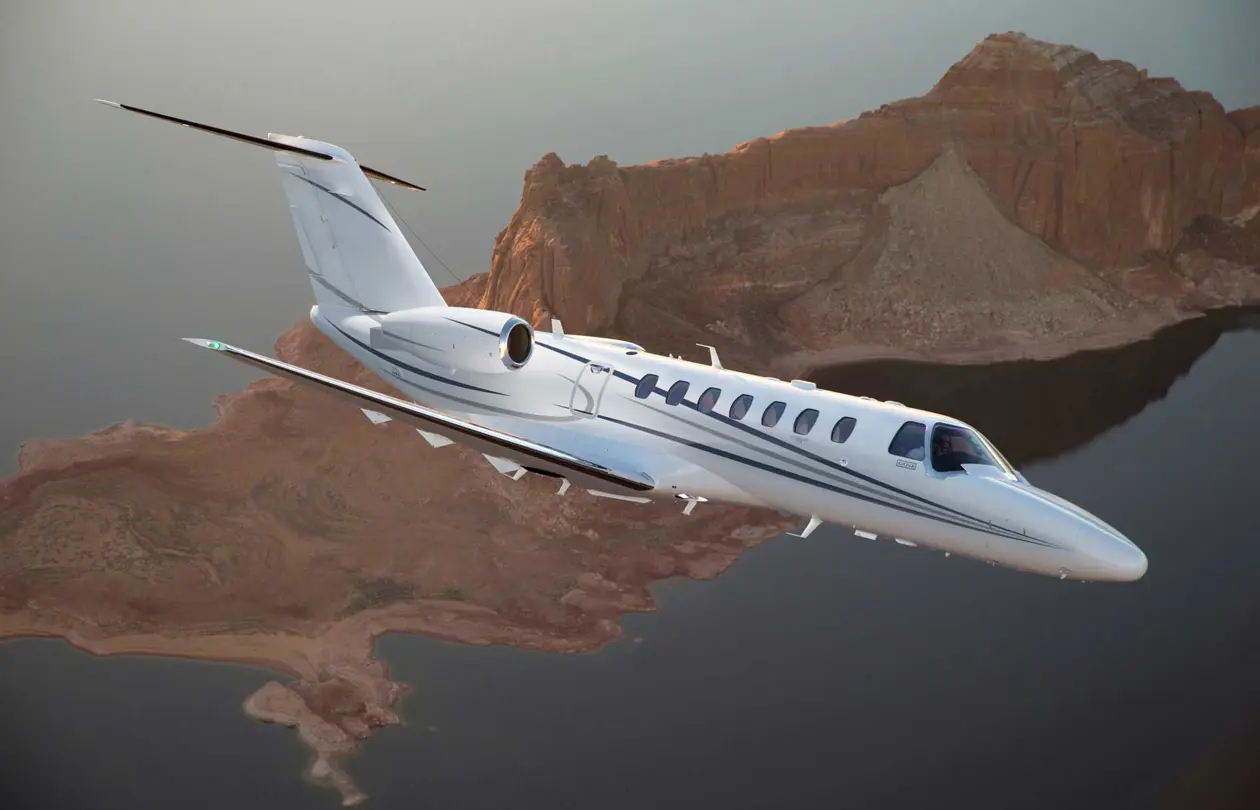 Copyright © Textron Aviation / flyExclusive
"We are thrilled to announce flyExclusive as the fleet launch customer for the Citation CJ3 Gen2, the latest addition to the industry-leading Citation family," said Lannie O'Bannion, senior vice president, Global Sales and Flight Operations. "The CJ3 Gen2 is the ideal aircraft to enhance flyExclusive's existing fleet, offering both passengers and pilots an elevated experience. With its proven performance, leading-edge technology, and unmatched cabin amenities, this aircraft reflects our commitment to innovation and excellence in aviation."
"flyExclusive customers expect the best, and we believe the best planes money can buy are built and serviced by Textron Aviation," said Jim Segrave, Founder, Chairman and CEO of flyExclsuive said. "We take pride in being the fleet launch customer for the Citation CJ3 Gen 2, building on our decades-long relationship with Textron Aviation. I am excited that our fractional customers will get to invest and travel in the top light jet in the world."

Citation CJ3 Gen2
The Cessna Citation CJ3 Gen2 redefines business aviation, setting new standards in the light jet market. Designed with pilot input, the cockpit boasts a spacious 4.5 inches of extra legroom for the pilot. The Garmin G3000 avionics system features autothrottle technology and seamless connectivity for reduced workload and heightened situational awareness, as well as optional Enhanced Vision System (EVS) to provide improved clarity and optimized situational awareness.
Passengers will appreciate the spacious and customizable cabin where they can create their ideal environment with features such as swivel seating, RGB accent lighting, USB-C power at every seat, wireless charging, executive tables and ample storage. The lavatory features CoolView skylights for natural light, an optional modern sink and vanity, and is externally serviceable for added convenience. The Citation CJ3 Gen2 will offer standard seating for nine passengers, with an option for eight passengers with additional storage. With a maximum range of 2,040 nm and a maximum payload of 2,135 pounds, the Citation CJ3 Gen2 offers excellent range, payload and superior field performance to enable pilots to achieve a variety of missions in extensive conditions.
AVION LUXURY MAGAZINE
in digital version
DESTINATIONS Aruba, un viaggio ai Caraibi. HOTELS Un Bvlgari Hotel a Roma. JETS La serie Phenom 300 di Embraer - La cabina Executive di Bombardier. CARS Bugatti Chiron Profilée -1000 Miglia Experience UAE.
YACHTS Grande 26M di Azimut - Nautica e benessere con Arcadia. WATCHES Planetarium Dunes of Mars Limited Edition.