09 June 2023
Cessna SkyCourier flies to Hawaii
The twin-engine, large-utility turboprop, offers luxury air service connecting Oahu to the island of Lāna'i, in Hawaii
Textron Aviation announced the recent delivery of the first passenger unit of the twin-engine, large-utility turboprop, the Cessna SkyCourier, for use by Western Aircraft, Inc., doing business in Hawaii as Lāna'i Air. The company offers luxury air service connecting Oahu to the island of Lāna'i.
The Cessna SkyCourier is designed and produced by Textron Aviation Inc., a Textron Inc. (NYSE:TXT) company. Certification and deliveries of the SkyCourier commenced in early 2022. The aircraft is a clean-sheet, custom design that brings modern solutions and unmatched value proposition to the segment.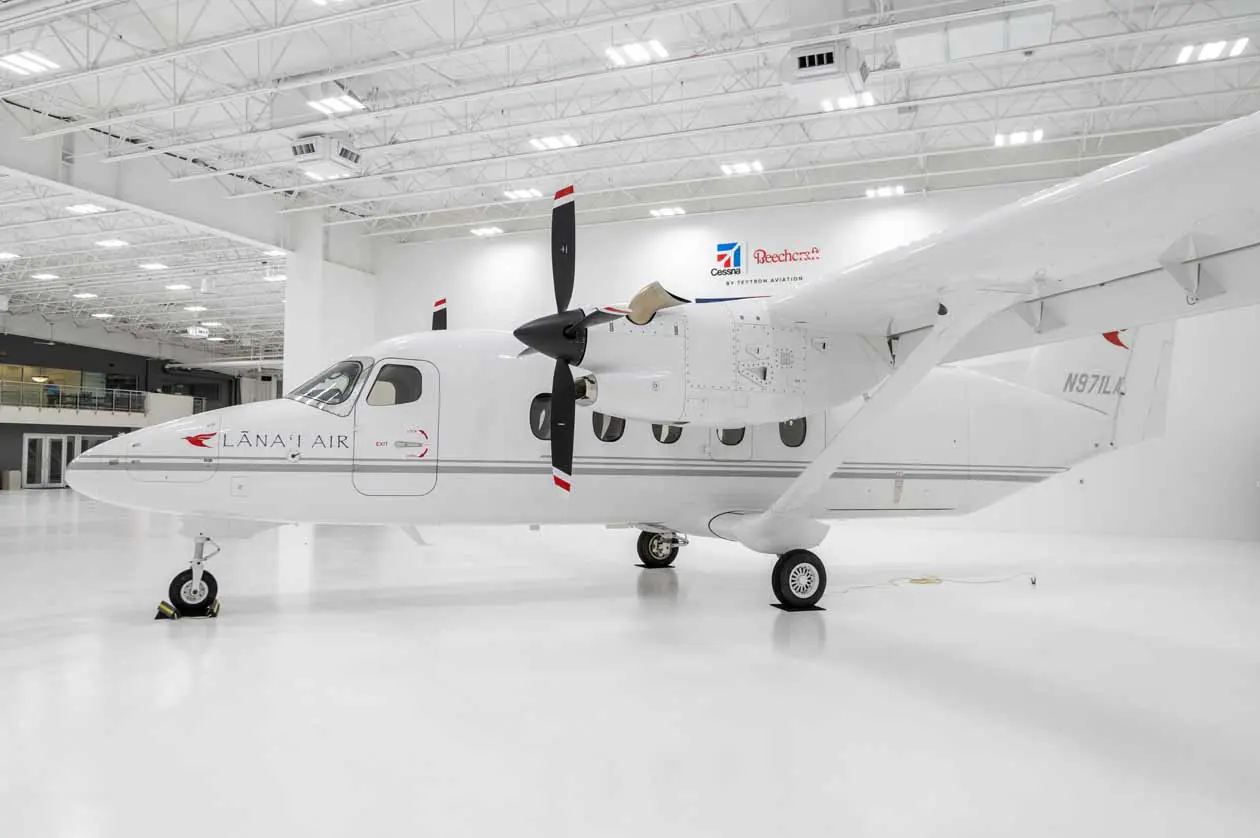 Cessna SkyCourier. Copyright © Cessna by Textron Aviation
"The Cessna SkyCourier is well on its way to becoming a legendary aircraft for our company," said Lannie O'Bannion, senior vice president, Global Sales and Flight Operations, Textron Aviation. "It's highly versatile, with cabin flexibility, payload capability, performance and low operating costs, and has already proven to be popular around the world. We're thankful for our talented team who brought the Cessna SkyCourier to life, and for customers like Lāna'i Air, who see the value in this incredible aircraft".
Designed with serviceability at the forefront, the SkyCourier features simple systems and easy access points throughout the aircraft for easy maintenance. The team also developed innovative ways to optionally convert the aircraft from a 19 seat passenger configuration to cargo configuration using patent-pending quick release seats and removable bulkheads.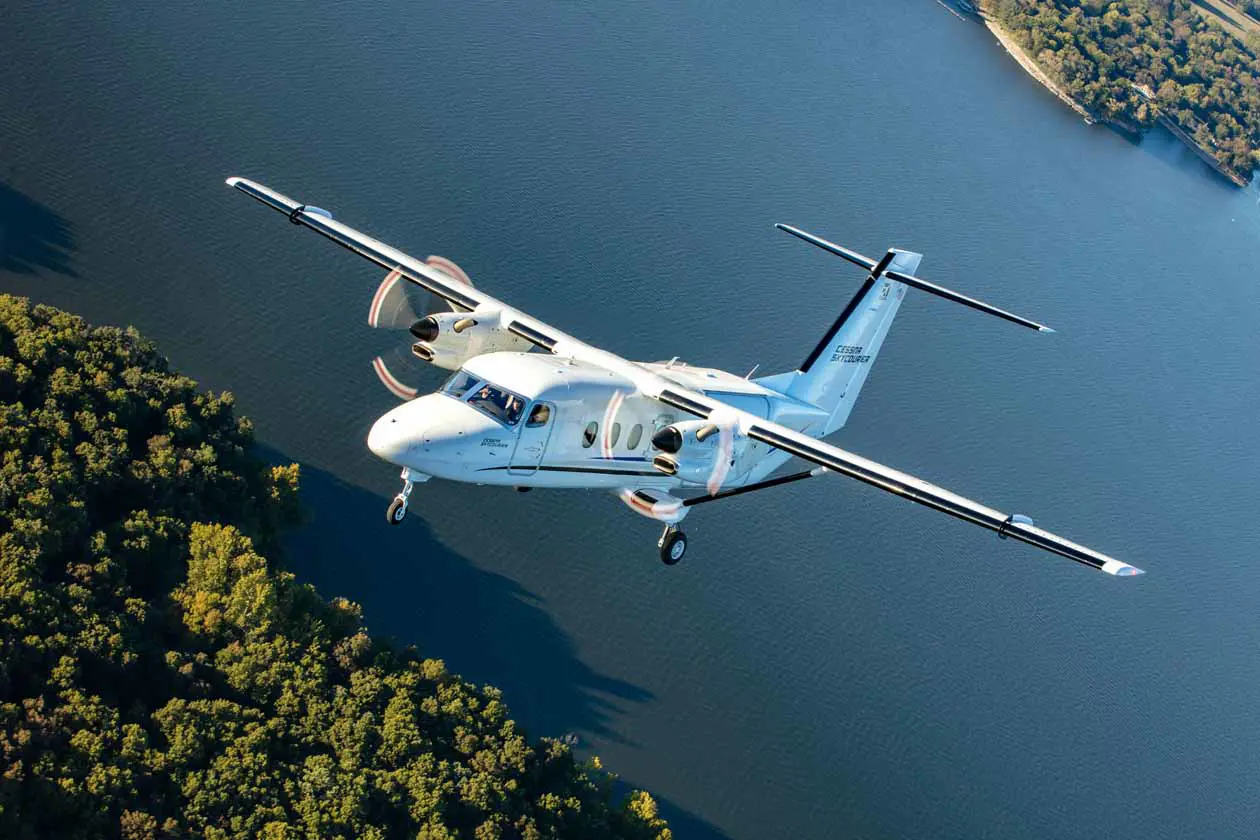 Cessna SkyCourier. Copyright © Cessna by Textron Aviation
The Cessna SkyCourier twin-engine, high-wing turboprop offers a combination of performance and lower operating costs for air freight, commuter and special mission operators. It's available in both freighter and passenger versions. The aircraft is powered by two wing-mounted Pratt & Whitney PT6A-65SC turboprop engines and features the McCauley Propeller C779, a heavy-duty and reliable 110-inch aluminum four-blade propeller, which is full feathering with reversible pitch, designed to enhance the performance of the aircraft while hauling tremendous loads. The SkyCourier is operated with Garmin G1000 NXi avionics and has a maximum cruise speed of more than 200 ktas. The SkyCourier has a 900 nautical-mile maximum range.
AVION LUXURY MAGAZINE
in digital version
DESTINATIONS Aruba, un viaggio ai Caraibi. HOTELS Un Bvlgari Hotel a Roma. JETS La serie Phenom 300 di Embraer - La cabina Executive di Bombardier. CARS Bugatti Chiron Profilée -1000 Miglia Experience UAE.
YACHTS Grande 26M di Azimut - Nautica e benessere con Arcadia. WATCHES Planetarium Dunes of Mars Limited Edition.