26 May 2022
Business Aviation's future takes center stage at EBACE 2022
The 2022 European Business Aviation Convention & Exhibition concluded as one of the most transformative and important events ever for an industry soaring with new momentum into the future
"EBACE2022 has been lightening in a bottle, bringing people from across the world together to see, touch and feel the future of business aviation," said European Business Aviation Association (EBAA) Secretary-General Athar Husain Khan. "We depart Geneva driven by the innovation and enthusiasm turbocharged here at EBACE, thrilled to be part of an industry that's leading, evolving and growing."
This year's show, held May 23-25 at
Geneva
Airport and Palexpo conference center, was co-hosted by
EBAA
and the
National Business Aviation Association (NBAA)
.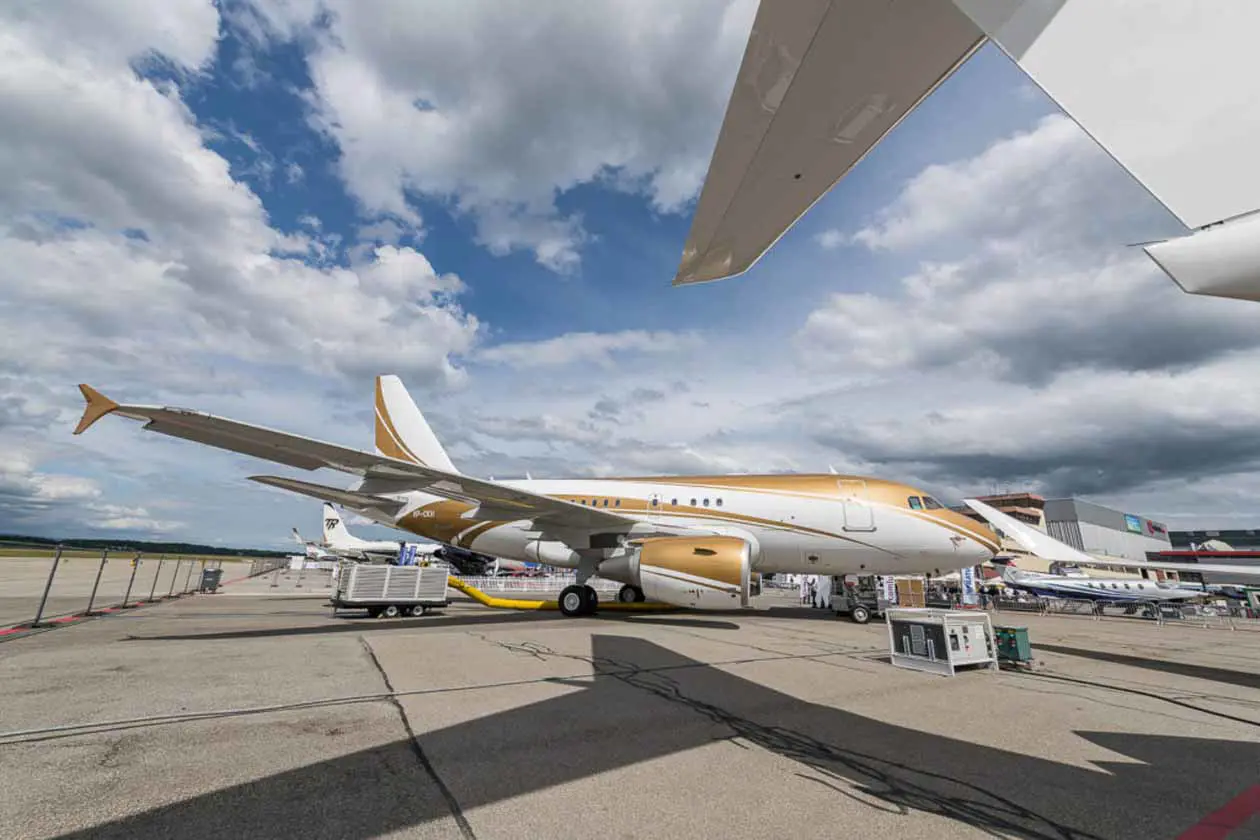 Jet, Ebace 2022. Copyright © EBACE
"This entire week at EBACE was a celebration of business aviation – of the inspiring people, bold ideas, emerging technologies and new markets propelling us forward," said NBAA President and CEO Ed Bolen. "With every new product launched and the visionary thought leadership explored on our speaker stages, this show opened hearts and fired imaginations. EBACE2022 made clear: This is our time."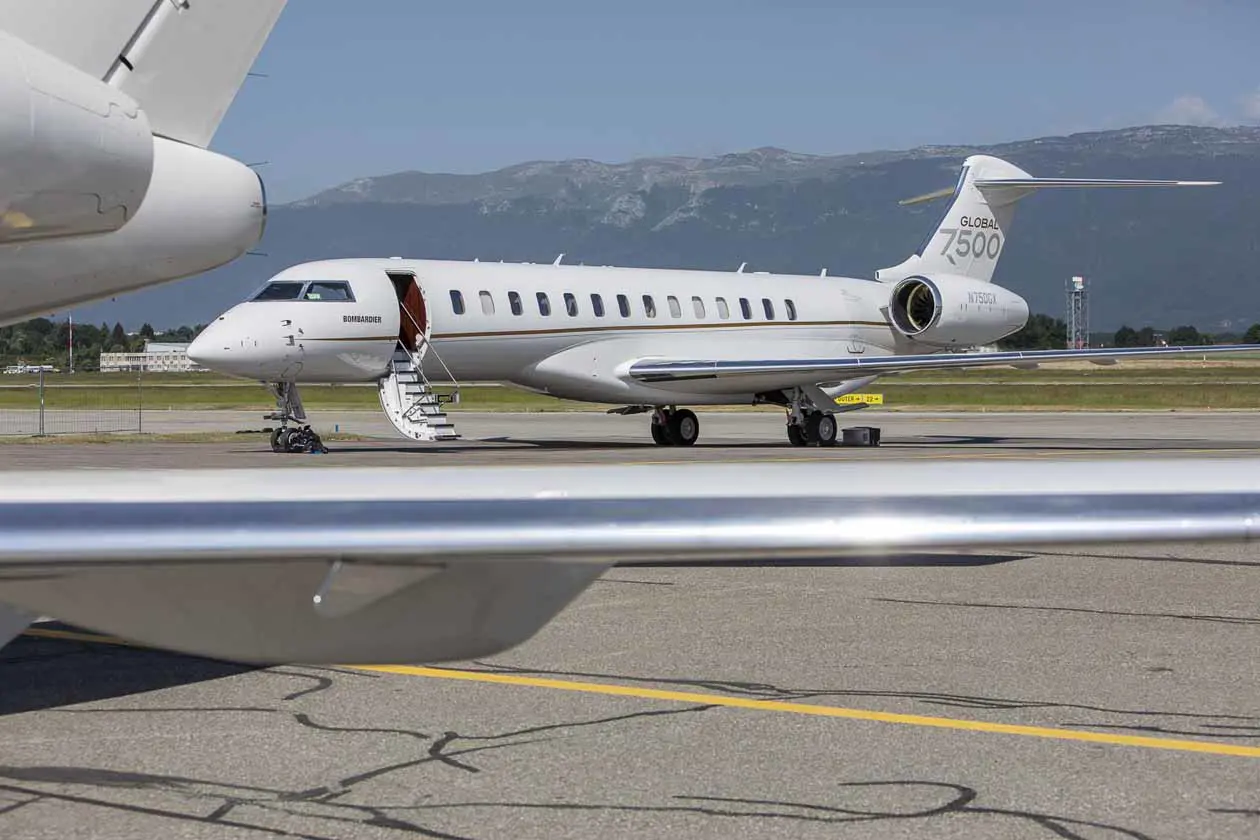 Jet, Ebace 2022. Copyright © EBACE
In countless ways, EBACE 2022 was reimagined, Husain Khan and Bolen said, pointing to the many never-before-seen features at this year's convention, which reflected the industry's commitment to innovation, sustainability, inclusion and excellence:
 Eagerly anticipated new aircraft were unveiled or made their EBACE premiere this week, with Bombardier's Global 8000, the Gulfstream G700, Dassault Falcon 6X and Tecnam P2012 included among the 47 aircraft on display.
 Innovation was wall-to-wall across the exhibit floor, with a host of new product introductions and announcements. An expanded New Exhibitor Pavilion showcased many of the companies exhibiting at EBACE for the first time. Attendees were thrilled to connect face-to-face and do business in a strong and growing market.
 Tennis legend Martina Navratilova and trailblazing pilot Zara Rutherford – both record-breakers and both aviators – wowed the audience during an exhilarating opening keynote, held for the first time on the show floor. Rutherford shared her round-the-world solo journey in a Shark ultralight airplane. Navratilova offered her life lessons, from her teenage defection from Czechoslovakia to tennis superstardom, to breaking stereotypes and earning her pilot's license before winning her 59th Grand Slam title.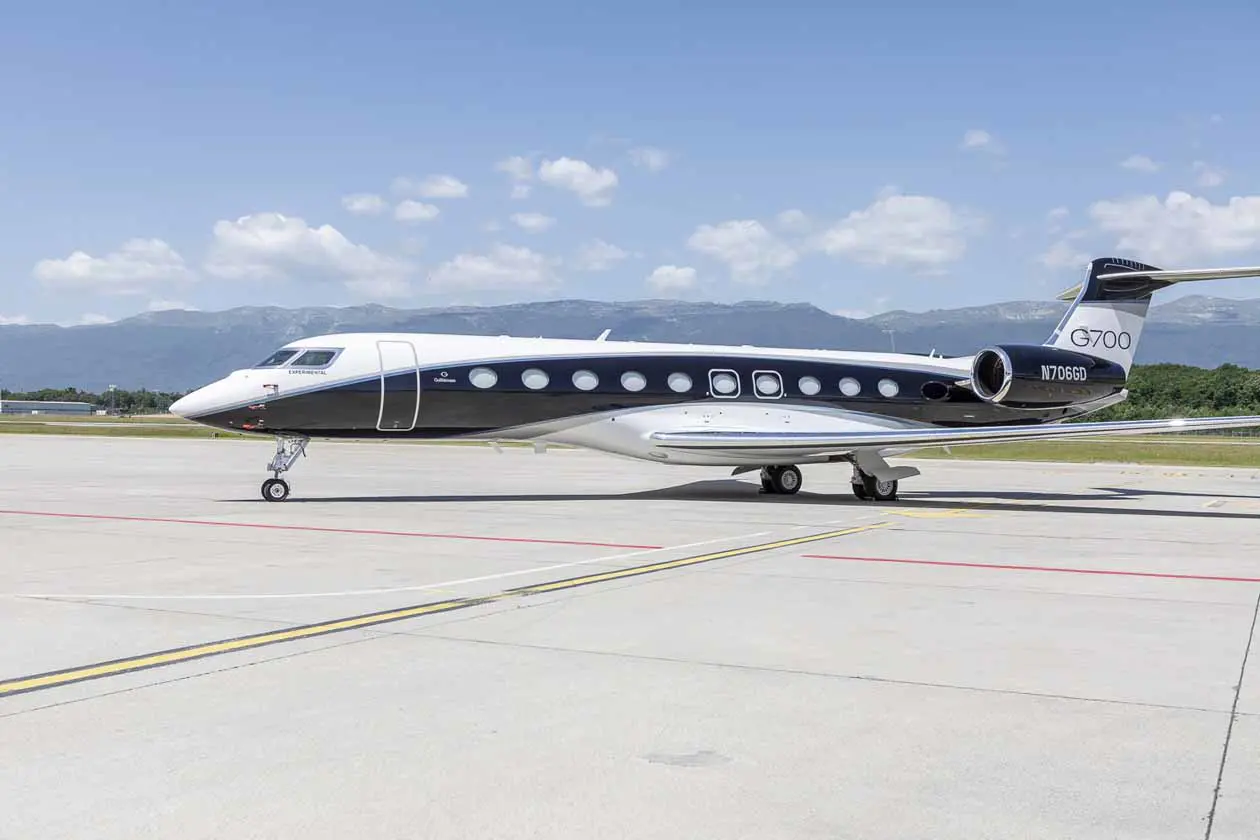 Jet, Ebace 2022. Copyright © EBACE
 In a special featured session, UN Goodwill Ambassador Maya Ghazal inspired EBACE2022 attendees with her incredible story of overcoming hardship to become the first female Syrian refugee pilot.
 A dazzling lineup of electric and advanced air mobility (AAM) aircraft was arrayed at the show floor's Innovation Pavilion, matched by a packed Newsmakers Luncheon featuring the leaders of AAM pioneers Volocopter, Lilium, FACC and Vertical Aerospace. An all-new Newsmakers Breakfast on Tuesday gave three aviation journalists the stage with entrepreneurs heading electric airplane ventures Eviation and VoltAero.
 The inaugural EBACE Business Aviation Sustainability Summit showcased the game-changing technologies and business models the industry is developing to achieve its goal of net-zero emissions by 2050. Kicking off with a Newsmakers Luncheon featuring the industry innovators advancing hydrogen-powered aircraft, sustainable aviation fuel (SAF), high-performance batteries and emissions offsetting, the summit also featured the launch of the Forever Flight Alliance to Decarbonize Aviation, supported by the Lindbergh Foundation, X-Prize Foundation, NBAA and the Prince Albert II of Monaco Foundation.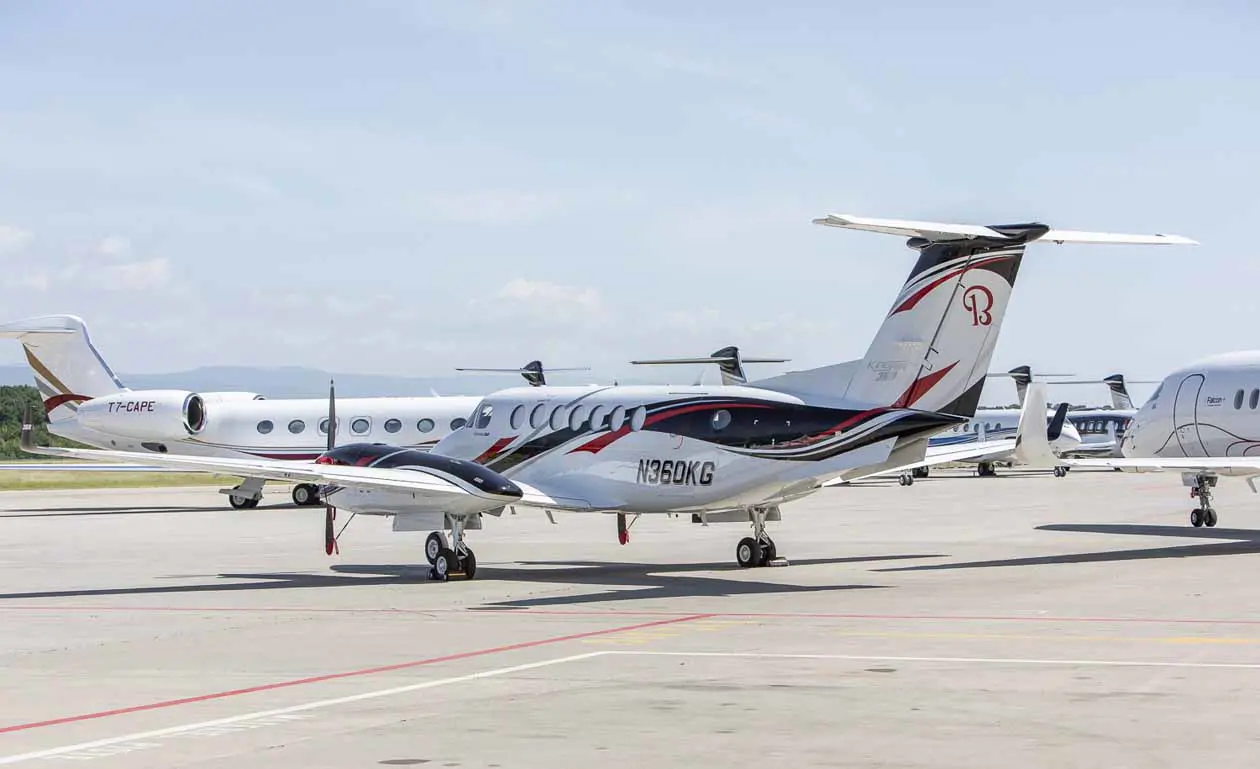 Jet, Ebace 2022. Copyright © EBACE
The sustainability summit also featured the launch S.T.A.R.S., the Standards and Training for Aviation Responsibility and Sustainability program, sponsored by EBAA and the International Business Aviation Council and conceived at EBACE 2019 by young professionals from half a dozen European countries. This initiative goes beyond emissions reduction to include best practices for workplace diversity, gender equality and inclusion.
Latest Business Aircraft on Display at EBACE 2022. Copyright © EBACE TV.
In another milestone, aircraft exhibited at EBACE 2022 will depart the show fueled with SAF, thanks to a partnership with
Geneva
Airport,
Jet Aviation
and
Total Energies
. Available for the first time for EBACE outbound flights, SAF has the potential to reduce lifecycle greenhouse gas emissions as much as 80%, compared to fossil fuels.
Sustainability was also in view with a new Exhibitor Green Pledge for EBACE, and an inaugural carbon-offset program for the show, sponsored by Rolls-Royce and 4AIR. The week featured all-new initiatives for attracting the next generation of leaders. At a Careers in Business Aviation Day, students connected directly with EBAA and industry leaders about opportunities in the industry.
AVION LUXURY MAGAZINE
in digital version
DESTINATIONS Aruba, un viaggio ai Caraibi. HOTELS Un Bvlgari Hotel a Roma. JETS La serie Phenom 300 di Embraer - La cabina Executive di Bombardier. CARS Bugatti Chiron Profilée -1000 Miglia Experience UAE.
YACHTS Grande 26M di Azimut - Nautica e benessere con Arcadia. WATCHES Planetarium Dunes of Mars Limited Edition.