EGO Airways suspended all flight operations on January 4, 2022.
A start-up company founded on 29 July 2019, EGO Airways is an Italian-owned airline, founded by a group of experts with many years of experience in the aeronautical sector.
Matteo Bonecchi, CEO, is the creator and founder of EGO Airways, which brings the experiences gained working for Alitalia, Airbus, Air Europe to the new airline. The COO is Edoardo Antonini, a former Boeing pilot for Alitalia and Air Europe, while the President is the entrepreneur Marco Busca (partner and vice president of the O.C.P. Group). Among the values that guide the airline: eco-compatibility, attention to the needs of the individual customer, enhancement of the Italian territory, inclusiveness.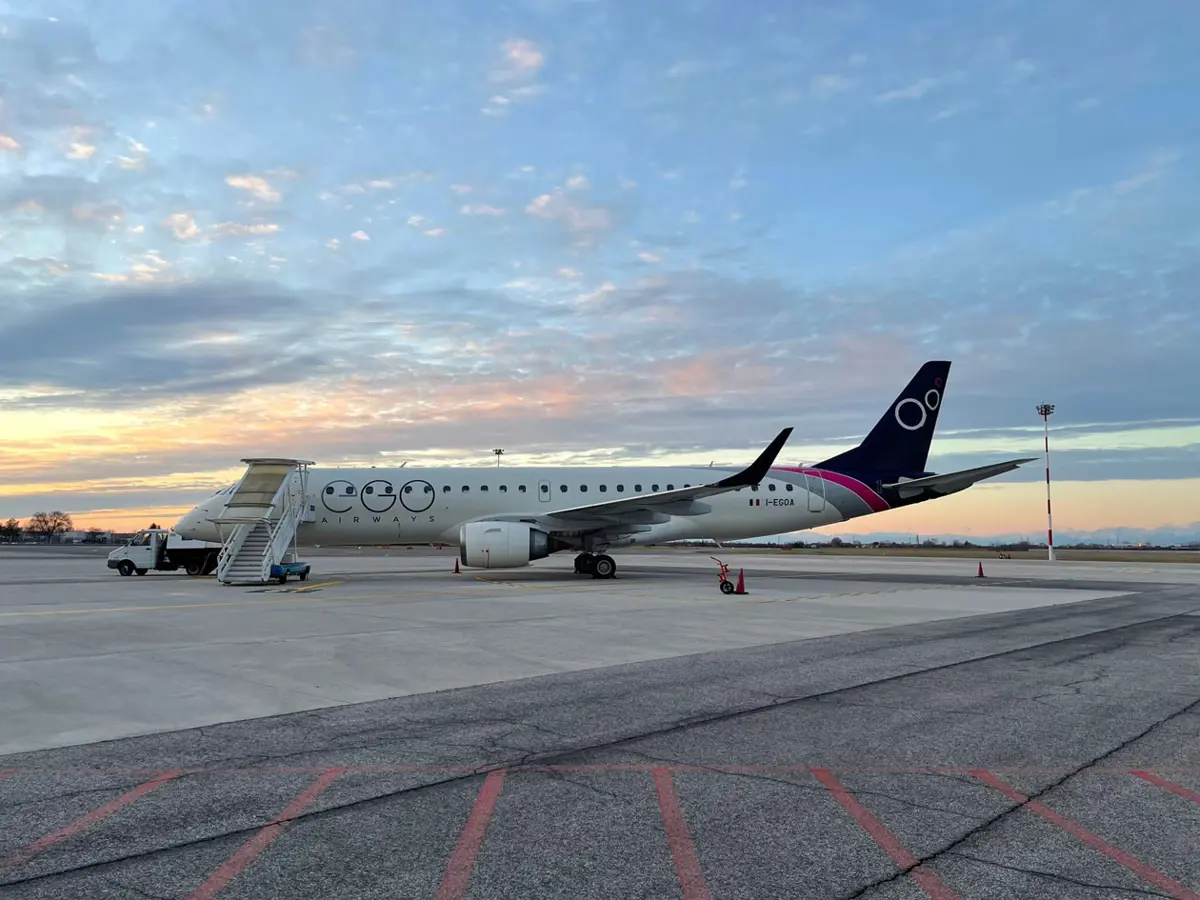 EGO Airways. Photo: Copyright © EGO Airways.
EGO Airways is environmentally aware and observes good practices aimed at reducing the environmental impact of its flights. For the plastic-free on-board service: single plates, containers and tableware made of biodegradable and compostable materials, cellulose pulp bowls, transparent PLA glasses and recycled paper packaging. The company selects suppliers capable of guaranteeing recycling and separate collection of on-board aircraft waste and also has the longer-term goal of being able to reinvest in renewable energy to eliminate CO2 emissions.
The
EGO Airways fleet
currently consists of 3 100-seat
Embraer 190 aircraft
, with
Forlì
,
Florence
and
Catania
as the reference hub. The connections also concern
Bari
,
Bergamo
,
Brindisi
,
Cagliari
,
Lamezia Terme
,
Parma
and
Rome
. There are three flight classes
on board EGO Airways
: Just Go, Lounge and Private, all with
customizable flight experiences
via its website.
Edited by Alisè Vitri
Avion Tourism Magazine
Text source, photos: EGO Airways Press Office
Copyright © Sisterscom.com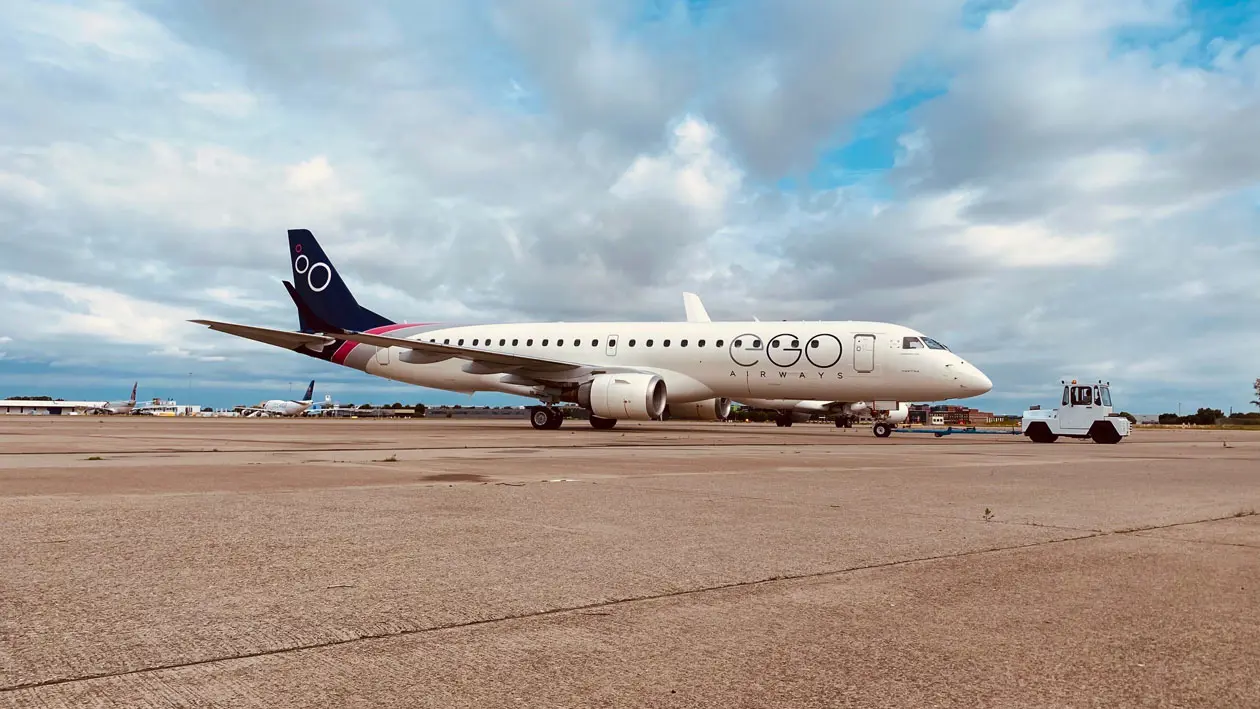 EGO Airways. Photo: Copyright © EGO Airways.
TECHNICAL DATA
IATA Code: E3
ICAO Code: EGW
Call ID: EGOL
Founded: 2019
HUB: Forlì, Florence, Catania
Aircraft: Embraer 190
Destinations: Italy
INFORMATION
EGO Airways SpA
Address: Field office in Viale G. Richard,1 - 20143 Milan
Website: www.egoairways.com