17 June 2019
Sunglasses: how to choose the right ones for each destination
A mini-guide that will help you choose the perfect sunglasses
Sponsored by Serengeti
Whatever your next destination is (sea, mountain or city) it's important to equip yourself with sunscreen and a good pair of sunglasses to help keep you safe from the sun's harmful rays.
While awareness for sun protection is growing, with the choice of increasingly eco-friendly and organic suncreams, sunglasses are still often considered as just a fashion accessory, undermining their protective function.
To clear up any doubts, here is a mini-guide that will help you choose the perfect sunglasses for every use or destination.
The most important part of a sunglass is the lens and its protective filters. All lenses should protect from ultraviolet rays, and some also protect against blue or infrared light which can be very harmful to the eyes. Categories for sunglasses vary from 0 to 4 and light adaptive lenses are available that lighten and darken depending on the intensity of UV rays (photochromic technology).
Lens categories and frames
If you are planning a sporty holiday, perhaps cycling, it is important to choose a wraparound sunglass to protect from light entering from the sides and also wind, dust, grit and debris. Photochromic lenses are very beneficial as they lighten and darken - adapting to the intensity of the UV rays. It is a must have for prolonged use, because it allows the lens to adapt to the changing light and to the weather conditions. For those who plan a trip in mountains, it is important to choose sunglasses with a high protective filter.
Category 4 is the one recommended for mountains because it protects from Infrared light which is intense at high altitude. Finally, for those who prefer sea or city, category 3 and Photochromic lenses are the most recommended for a multipurpose use. Other important technology to be taken into consideration, and which make a real difference especially for sports use, are: the treatments of the lenses that allow impeccable vision in all circumstances (such as anti-fogging, oleophobic and hydrophobic treatments) and the frame shape and stability (fit, anti slip nose pads, curved and adjustable temples). Polarized lenses are very popular to eliminate reflective glare.
Perfect for travel addicts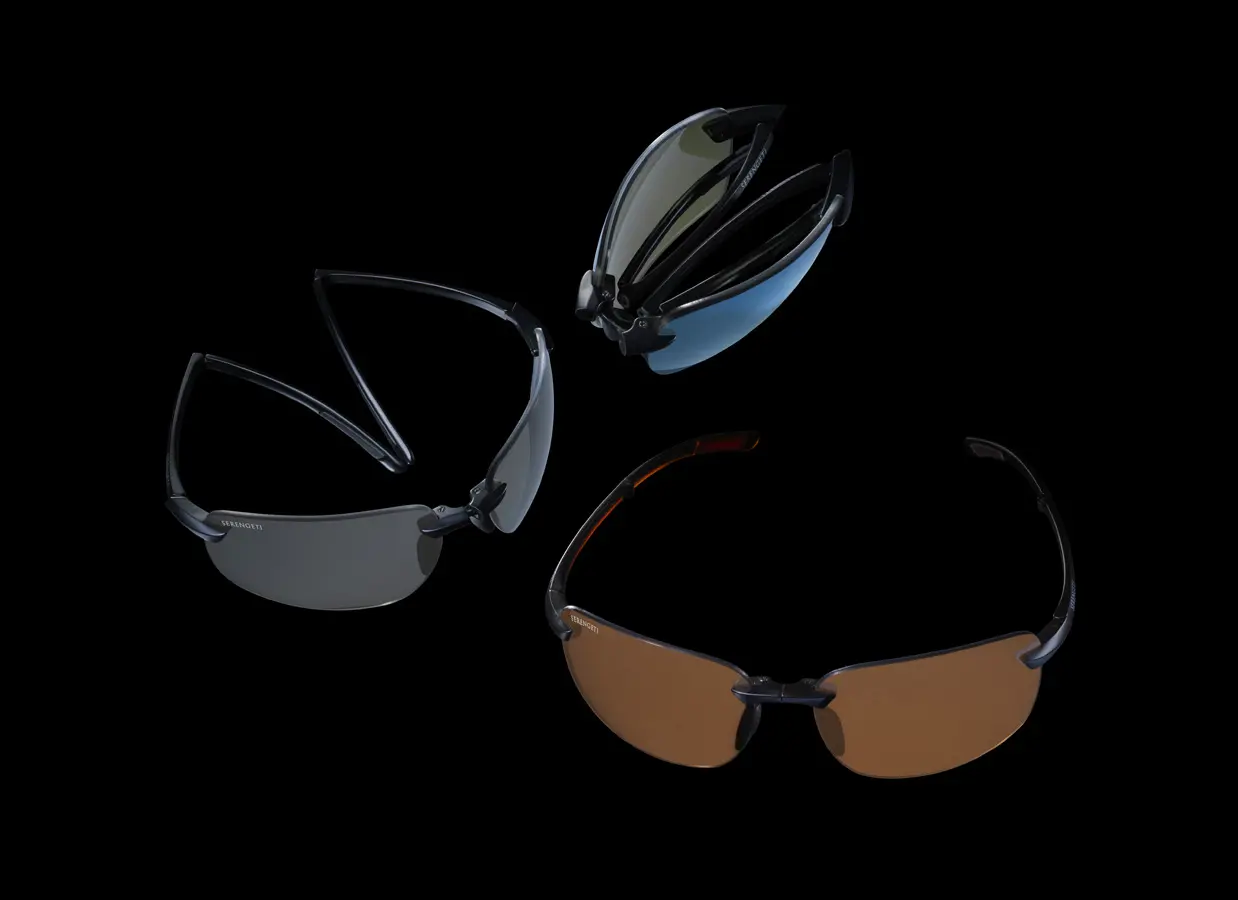 Serengeti has created 2 new models, which are perfect for those who make travel a way of life. The 2 new models feature photochromic and polarized ultra-resistant impact lenses in NXT, with UV and blue light filters. A real technological innovative feature is ultra-ergonomic folding temples that allow the wearer to easily put away the sunglasses after use, folding them for a guaranteed space-saving solution.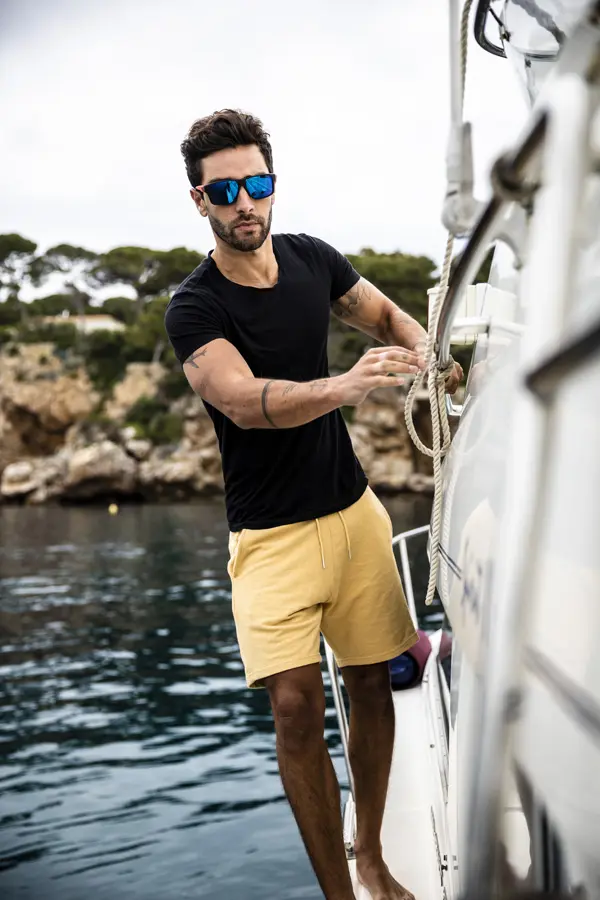 Designed for the water enthusiasts
HOLMAN is the new floatable sunglass by Bollé designed for water sport enthusiasts.
Thanks to the floating technology and the bright colors it will be difficult to lose them in the water.
Lenses protect against UV rays and are designed for optimizing vision and relaxing the eyes thanks to various treatments such as: anti-reflective, oleo/hydrophobic treatments and and HD polarized technology.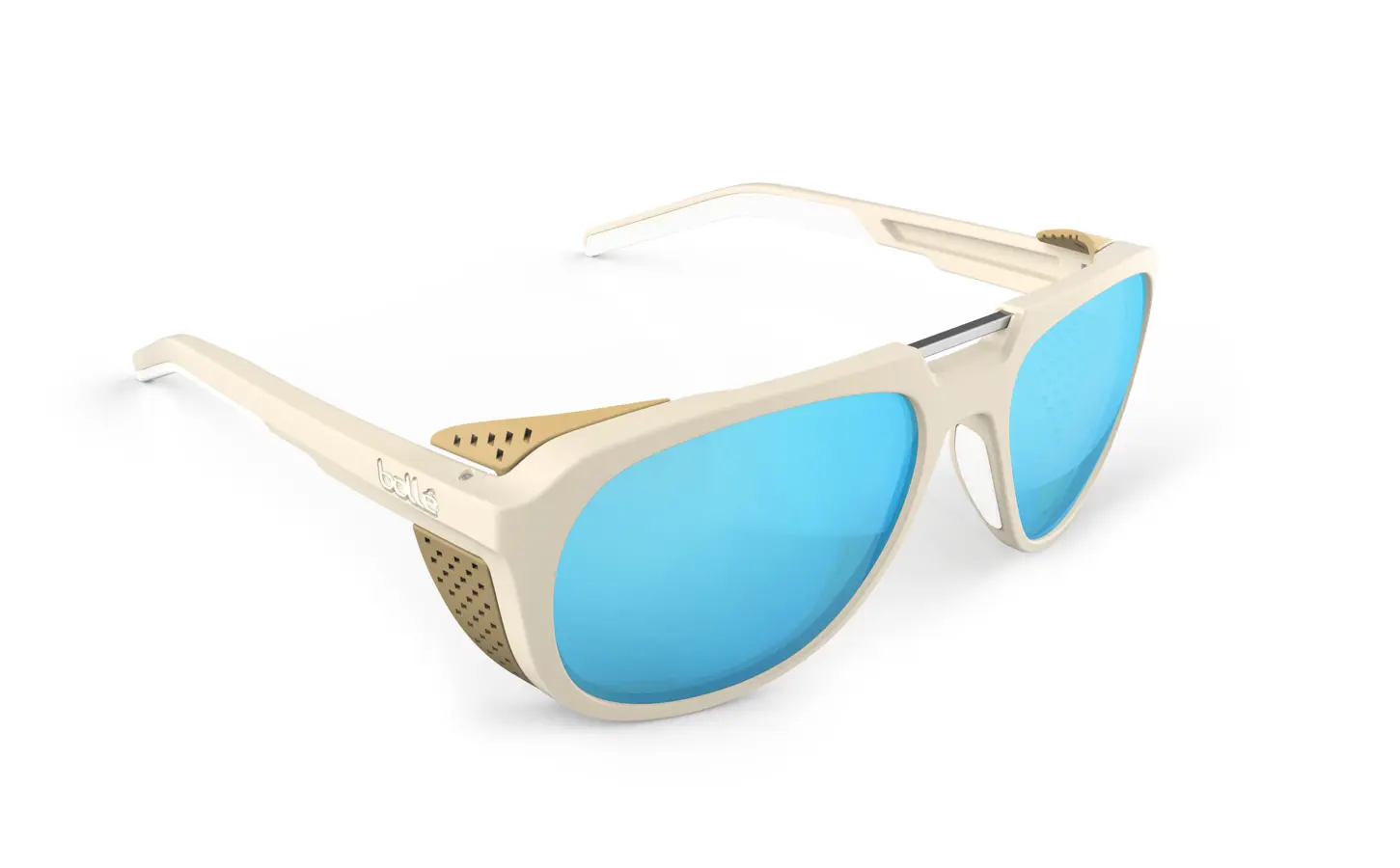 For those who are looking for a technical and stylish sunglass: Bollé's new COBALT is the solution.
Thanks to its removable side shields, this model is perfect for facing extreme bright conditions such as deserts or mountains, whereas the stylish design fits perfectly for daily use.
Available with lenses in category 3 or 4, and with new Phantom photochromic lenses designed by Bollé for an unmatched vision.
Visual protection is very important for children too, because until the age of 12 years, the crystalline lens is not full developed and can filter only 50% of the rays. Therefore, whatever your destination will be, remember to choose high quality sunglasses for your children.
The French company Cébé is among the most loved by kids and parents. The brand owes its success to a line of Junior sunglasses designed to provide maximum protection and comfort. Kids gladly wear these sunglasses thanks to the rubberized frames (produced with non-toxic materials) and to the bright colors that kids love. All lenses provide maximum visual protection thanks to anti UV and blue light lenses.
Cébé kids models with lenses anti-blue light: Chouka e Skimo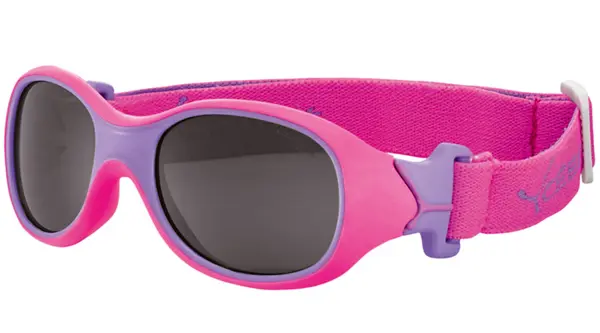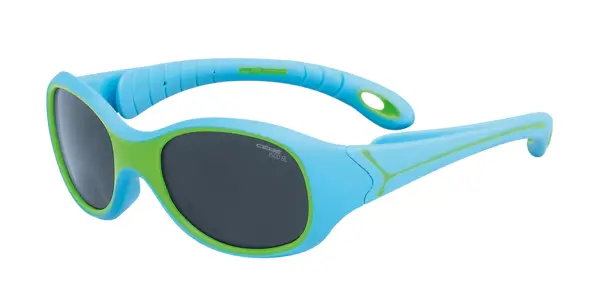 Cébé kids models with lenses anti-blue light: Avatar e Ella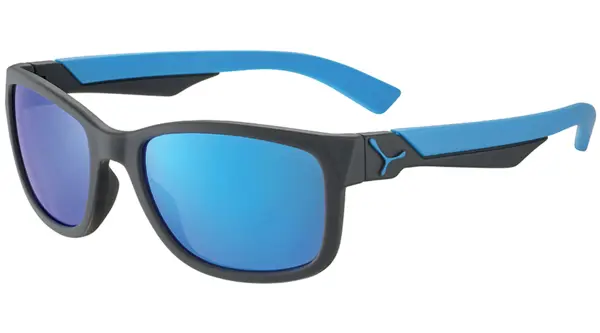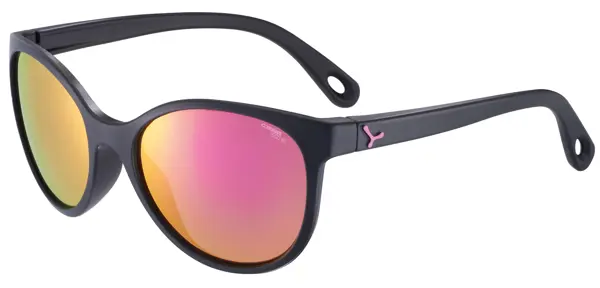 Info about products: www.serengeti-eyewear.com - www.bolle.com - www.cebe.com
Advertorial
Text and Photos: Serengeti
Copyright © Sisterscom.com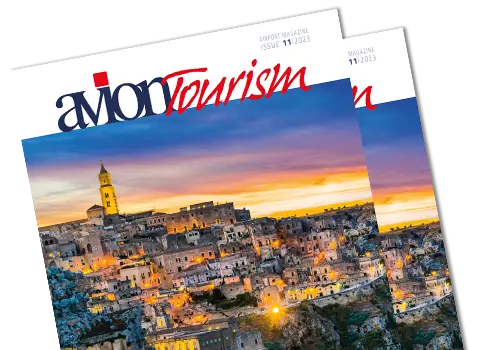 AVION TOURISM MAGAZINE
in digital version
On this issue: The World Heritage Sites of Basilicata and Puglia.