08 April 2022
My Your Memory. A exhibition on the topic of "memory"
The artwork examines the meaning of memories reinterpreted in various ways and represents the heritage for our future
The National Museum of Modern and Contemporary Art, Korea
(
MMCA
, Director
Youn Bummo
) presents
My Your Memory
, a special
exhibition on the topic of "memory"
, from Friday, April 8 to Sunday, August 7 at
MMCA
in
Seoul
.
The word "memory" refers to the storage of impressions, events, experiences, and other information by the human brain, as well as the phenomenon of recalling those things after the passage of time. Adopting their own individual artistic methods and interpretations, the artists in this exhibition present fascinating approaches and insights on the various memories acquired by individuals, communities, and societies.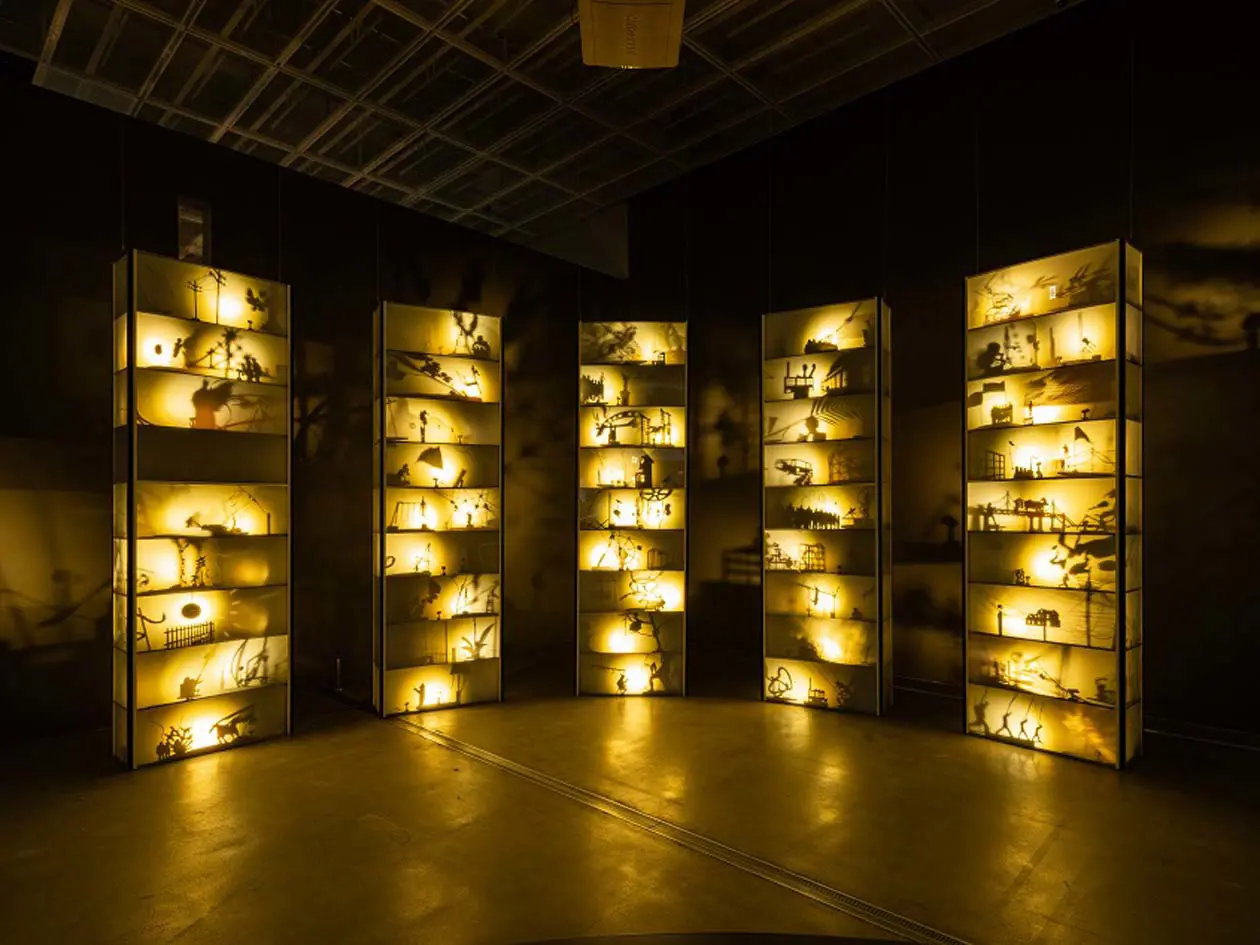 Photo: Copyright © MMCA Press Office.
Auditorium (Template A-Z) is a research-based work in which the artists draw upon the auditorium format, creating sample forms symbolized by memories of contemporary issues and then combining them into 45 different scenes. Information transforms into memory through a process of selection based on individual tastes, identity, and values, along with the effects of various forms of interference, such as forgetting, exaggeration, and transformation. By arranging samples symbolized by objective issues and applying an opaque filter in the foreground to render them ambiguous, the artists illustrate the incompleteness and fluid na-ture of memory. Viewers can see the samples more explicitly by venturing toward the back of the work; as they compare the scenes in front and back, they consider the phenomenon of transformation when memories are formed.
My Your Memory was designed to explore what standards we should be adopting for our lives in a historical situation when yesterday's and today's information is shifting rapidly. To this end, it also considers what kinds of subjective judgments and reflection we are practicing and what sorts of things we ought to be remembering and leaving behind.
The exhibition includes 13 artists/artist teams from Korea and overseas: Louise Bourgeois, Akram Zaatari, Anri Sala, Andy Warhol, Yang Junguk, Lim Yoonkyung, Cecilia Vicuña, Cyprien Gaillard, Song Joowon, Herman Kolgen, Mioon, Park Hyesoo, and Hong Soun. Their work interprets "memories" from diverse perspectives transcending boundaries of region, era, and culture. The exhibition consists of three main topics: "My Your Memory," "Here and Now," and "That Time, That Place."
"My Your Memory"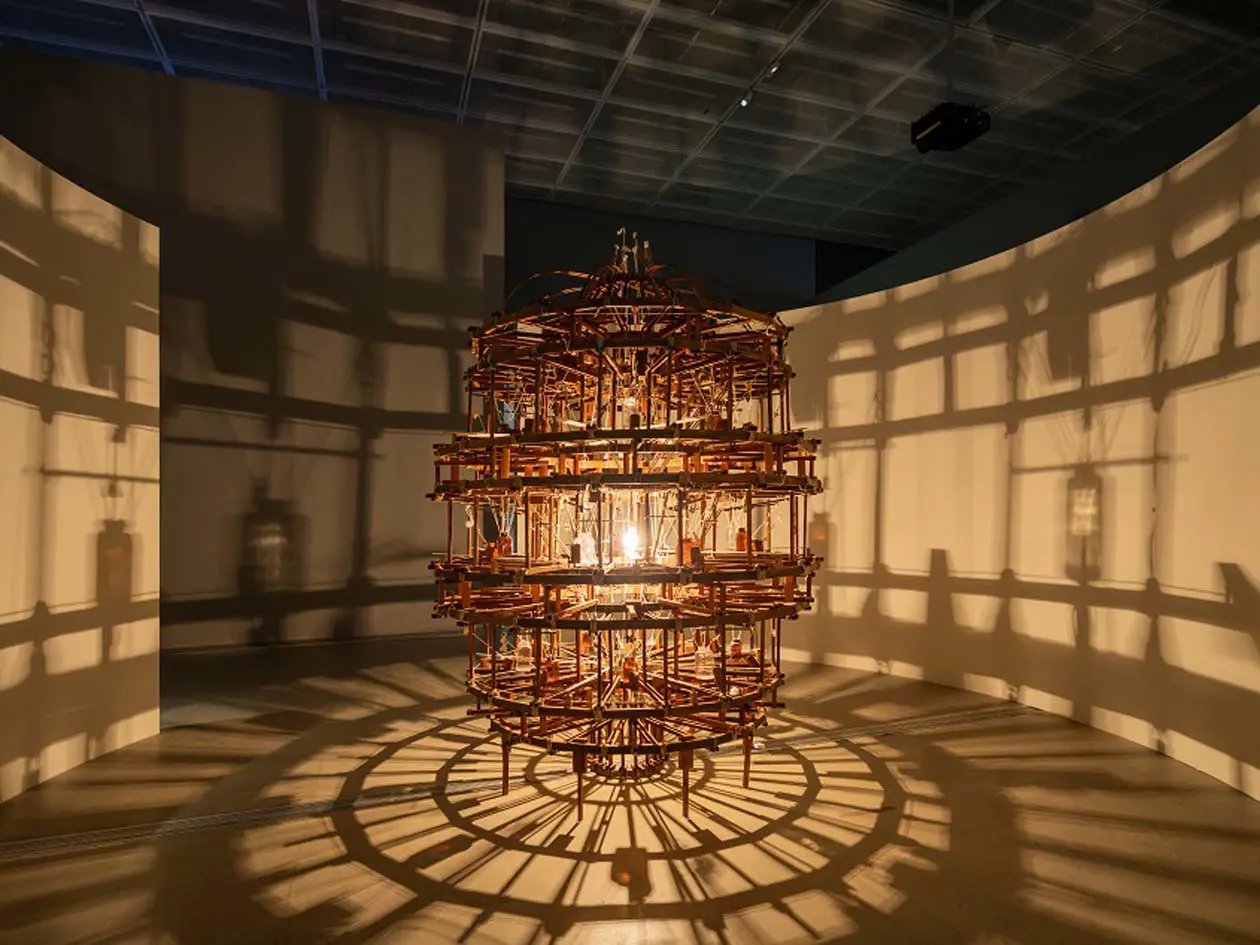 Photo: Copyright © MMCA Seoul.
Fatigue Always Comes with a Dream is a kinetic sculpture inspired by the artist's experi-ence working part-time at a convenience store, when he saw a security checkpoint officer dozing off late one night and found himself imagining his exhaustion and the stories within his dreams. Incorporating Yang's own memories of things witnessed in the past alongside the memories and dreams that others might have experienced in the landscapes he saw, the work evokes how individual memories are formed through the layering of our own memories with those of others.
Section 1, titled "My Your Memory," examines how memory is influenced by human being's biological characteristics and individual identity and experience. We form memories by taking in and compiling information from various external environments. Owing to the limitations of the human senses and our different identities as individuals, even the same events can be remembered differently in the process. This section includes:
Warhol's Sleep (1963), in which a friend of the artist is filmed as he sleeps;
Yang's kinetic sculpture Fatigue Always Comes with a Dream (2013), which imagines the things that happen in a security guard's dreams;
Lim's video work Q&A (2016), which features people remembering the same incident in different ways;
Kolgen's video work RETINA​​​​​​​ (2018), which symbolically depicts the process of visual information passing through the human brain to be stored as memory.
"Here and Now"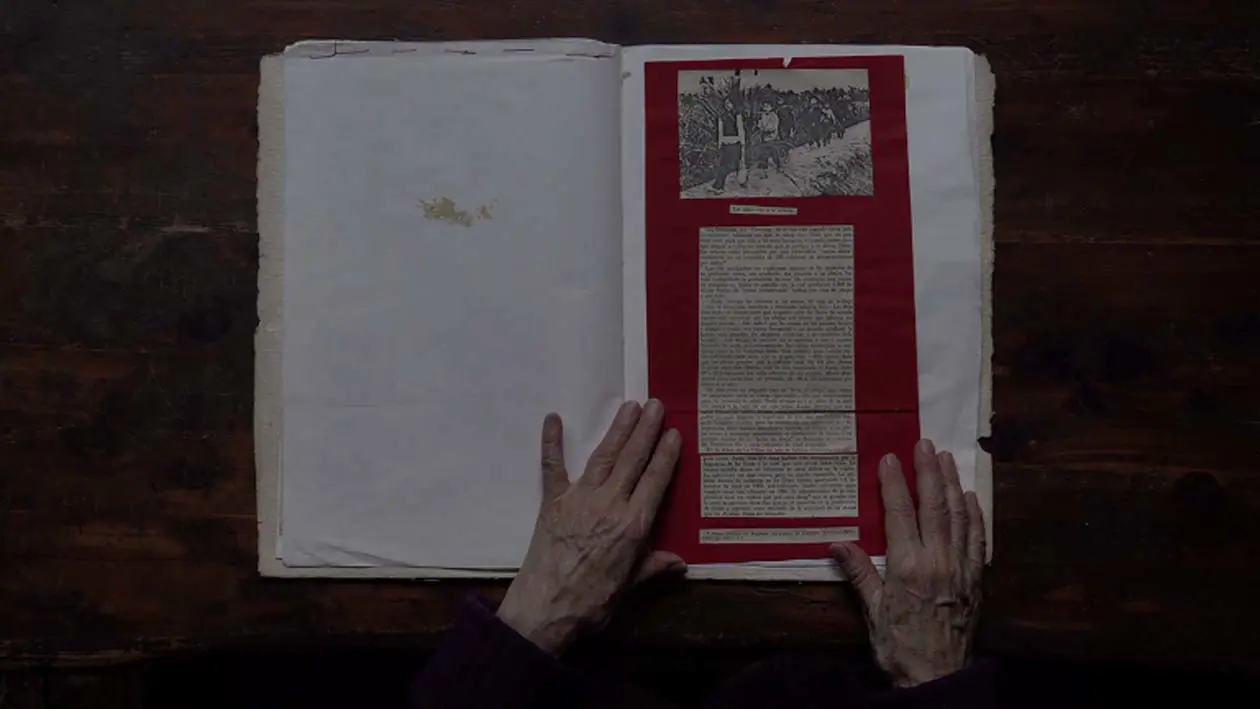 Photo: Copyright © MMCA, Seoul, Press Office.
My Vietnam Story is a video work that transports past memories in the present tense as the artist remembers her media encounters with the My Lai massacre during the Vietnam War and her own exhibition Homage to Vietnam, which was held in Bogotá in 1977. Born in San-tiago, the artist was driven out of her home country of Chile after resisting a military coup against the government of then-President Salvador Allende in the 1970s. Her memories of that experience led her to relate deeply with the brutality of My Lai and the fighting spirit of the women who resisted it. By reflecting those feelings in her work, she speaks to collected memories and feelings that transcend regional boundaries.
Section 2, titled "Here and Now," considers how we receive and remember past information. It includes work from:
Bourgeois's print series Crochet​​​​​​​ (1998), which expresses the relationship between memory and the continuity of time;
Zaatari's video work The Script​​​​​​​ (2018), which raises questions about the bias memories shaped by media;
Vicuña's video work My Vietnam Story (2021), which addresses the memories and suffering experienced by a different culture as reflected through the lens of the artist's own past experience;
Gaillard's video work The Lake Arches​​​​​​​ (2007), which re-evaluates a once-glorious cultural heritage.
Through these works, it questions how past memories appear to us today and how they will be passed on to future generations.
"That Time, That Place"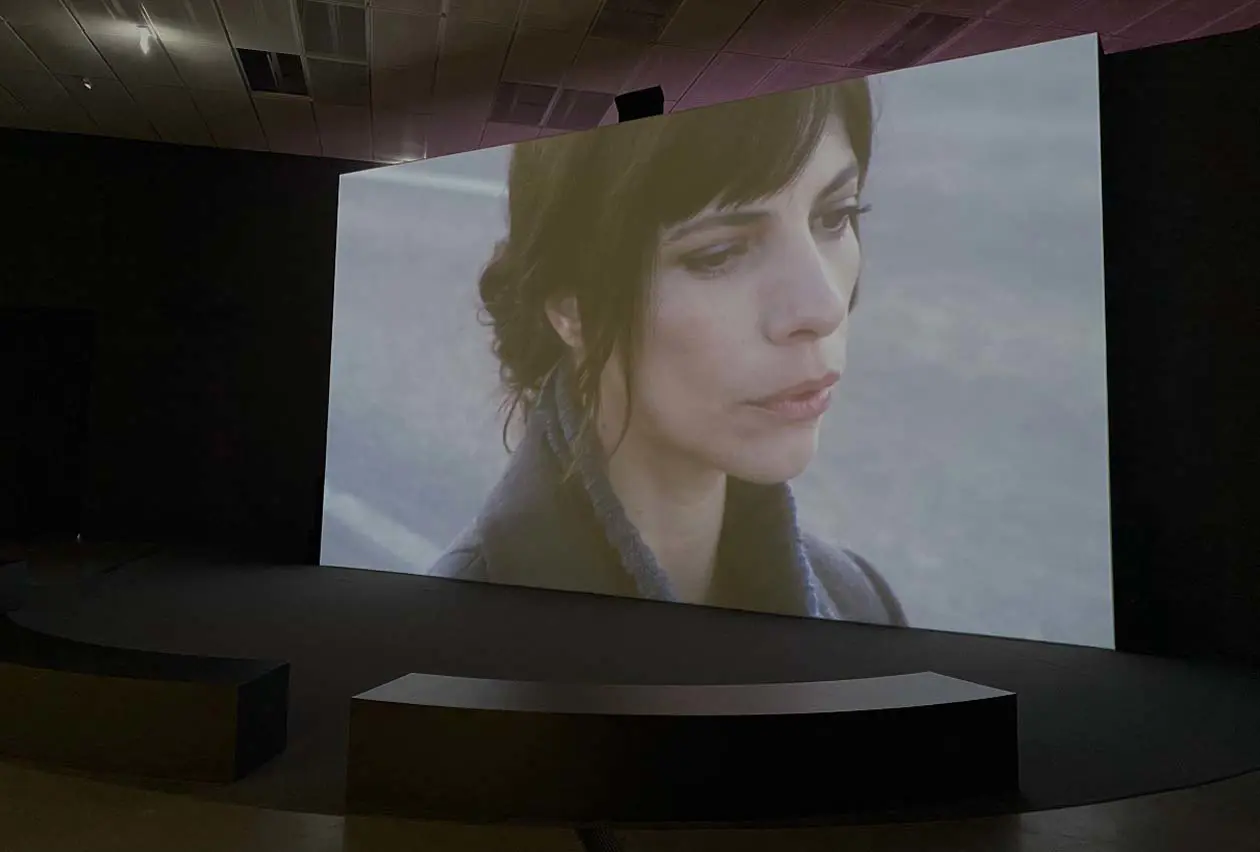 Photo: Copyright © MMCA Seoul, Press Office.
1395 Days Without Red is a work that recreates the situation in Sarajevo when the city was under siege between 1992 and 1995. The Siege of Sarajevo was a conflict that erupted between Serbians and other ethnic groups as Bosnia was becoming independent from Yu-goslavia. It is remembered as the first genocide in Europe since the Nazi Holocaust. The artist, who describes himself as a regional and philosophical nomad, ventures beyond na-tional borders and cultural boundaries to reconstruct a historical experience that he was not present for, rendering the memories not through verbal language but through synesthetic artistic grammar with the bodies and rhythms of the people in the story and the performance of an orchestra.
Section 3, titled "That Time, That Place," predicts the past that will be remembered by future generations—that is, how our lives today will go down in memory. For those who did not experience a particular past event themselves, the aspects left out of records of the past are filled in by the imagination. Memories include vast amounts of synesthetic information that cannot be captured in archives: the atmosphere and emotions at the time, the temporal and spatial context, and so on. This section includes two video works that use imagination to fill in the gaps of memories and records of past events:
Sala's 1395 Days Without Red (2011)
Song's Pimple.Blister.Wart.Mole. (2021)
It also features new work by the artist duo Mioon, Park, and Hong.
Mioon's Auditorium (Template A-Z) (2022) is an installation work that visualizes contemporary issues through 45 scenes,
Park's Our Joyful Young Days (2022) is a video and painting installation work that uses the theme of "first love" to reflect on individual histories, which are then recreated as paintings.
Hong's Oblique Memories–Irony and Solidarity (2022) is a painting that represents the innumerable memories layered within the abstract landscape of the sea.
MMCA Director Youn Bummo, said that the exhibition "uses the artwork to examine the meaning of memories reinterpreted in various ways." He also added, "I hope this can be an opportunity for reflecting on ourselves today as we imagine our communities and the memories that will survive in the future."
8 april – 7 august 2022
MMCA National Museum of Contemporary Art, Korea,
B1, Gallery 5,
Seoul
.
Hours: Monday, Tuesday, Thursday, Friday and Sunday 10:00 - 18:00; Tuesday and Saturday 10:00 - 21:00.
SEOUL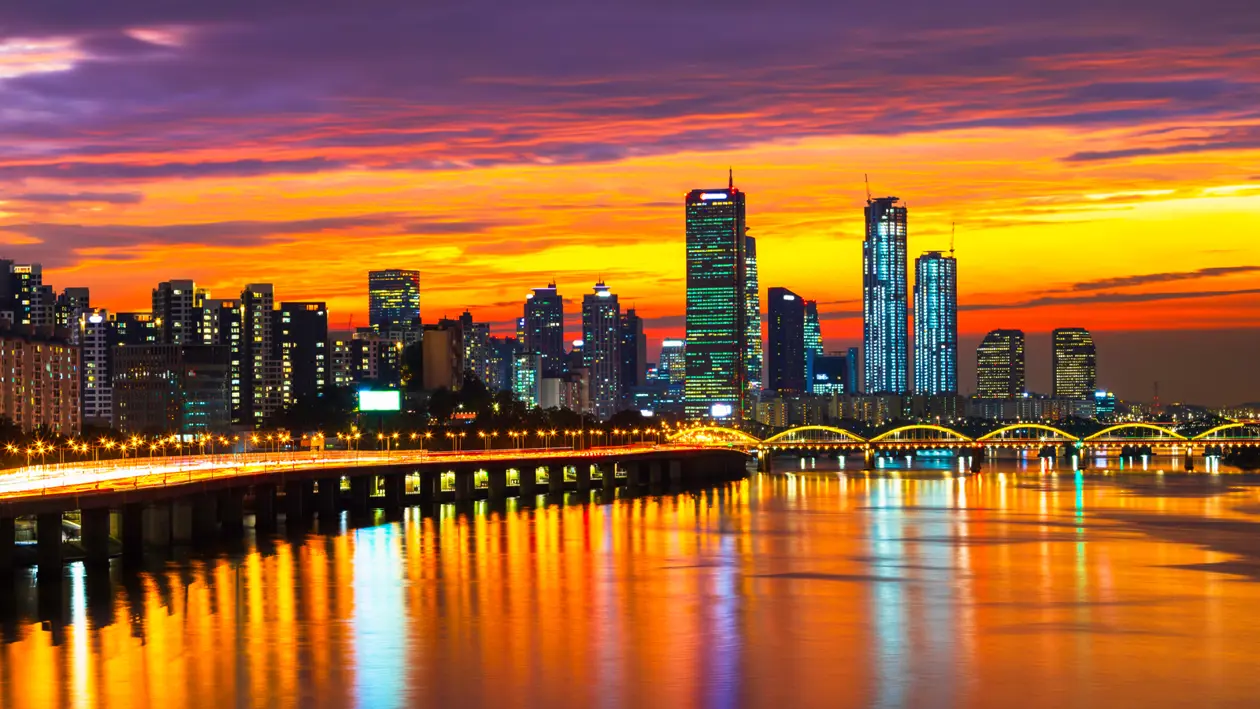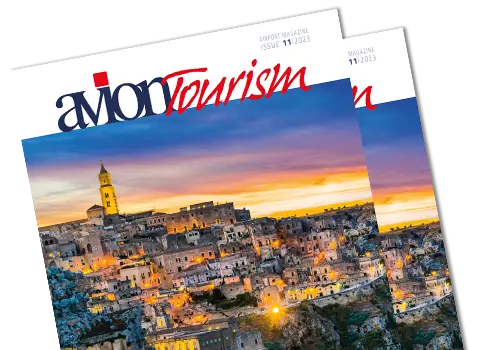 AVION TOURISM MAGAZINE
in digital version
On this issue: The World Heritage Sites of Basilicata and Puglia.