15 November 2018
In Mantua "Tiziano/Gerhard Richter. Il Cielo sulla Terra"
Until 6 January 2019 at Palazzo Te, Gerhard Richter in relationship with Titian's art
In 1972 while visiting the Scuola Grande di San Rocco in
Venice
,
Richter
saw the Venetian's version of the painting and recognizing in
Titian
the quality "that makes art a work of art", he decided to make a copy of it. Since then the great German painter's dialogue with the old Italian master from Pieve da Cadore has inspired his work and periodically urged him to return to this precious and intimate source.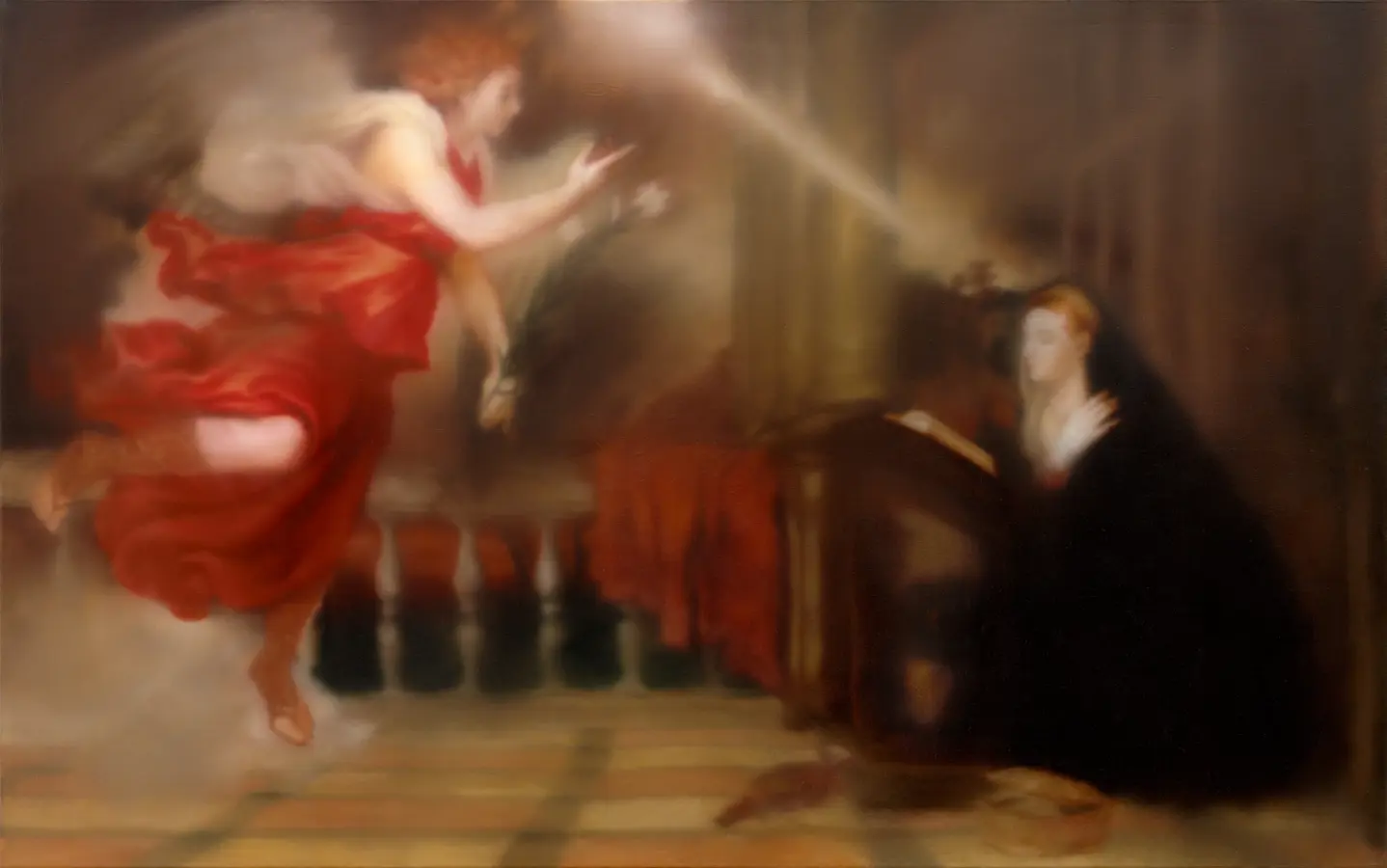 Gerhard Richter draws new inspiration from Titian's Annunciation. A leading exponent of the contemporary art scene, Gerhard Richter offers a new and exciting demonstration of his relationship with Titian's art and the subject of the Annunciation in an incisive exhibition – "Tiziano/Gerhard Richter. Il Cielo sulla Terra", curated by Helmut Friedel, Giovanni Iovane and Marsel Grosso – to be held at Palazzo Te in Mantua from 7 October 2018 to 6 January 2019.
Assisted by curators, the Fondazione Palazzo Te invited the German artist to express this intimate and long lasting dialogue through two of Titian's masterpieces – the Annunciations of San Rocco and Museo Nazionale di Capodimonte. Gerhard Richter generously agreed to the proposal creating a series of 17 works, brought directly from his studio. The paintings subtly tell a story all played out through his encounter with the mystery of the Announcement. The story reverberates in a dedicated cycle of works illustrating Richter's method of representing the female (Betty and Ella). It is a story that describes the theory and practice of colour, mutual transcendence, the connections between colours in their diversity, and perhaps even the transparency of the vision in relationship to a mystical beyond. Dedicated to this is the last room, where Richter displays a red mirror, the colour of the dress of Titian's Virgin, as evidence of a reverberation that crosses time and safeguards secrets. The Fondazione Palazzo Te is privileged to host an exhibition of broad scope that allows Richter to speak of himself. The show includes two Annunciations and some preparatory works by Titian. The subject matter of the Annunciation and the feminine is defined in its ability to connect "the sky and the earth" in the work of artists so significant and so far apart in time.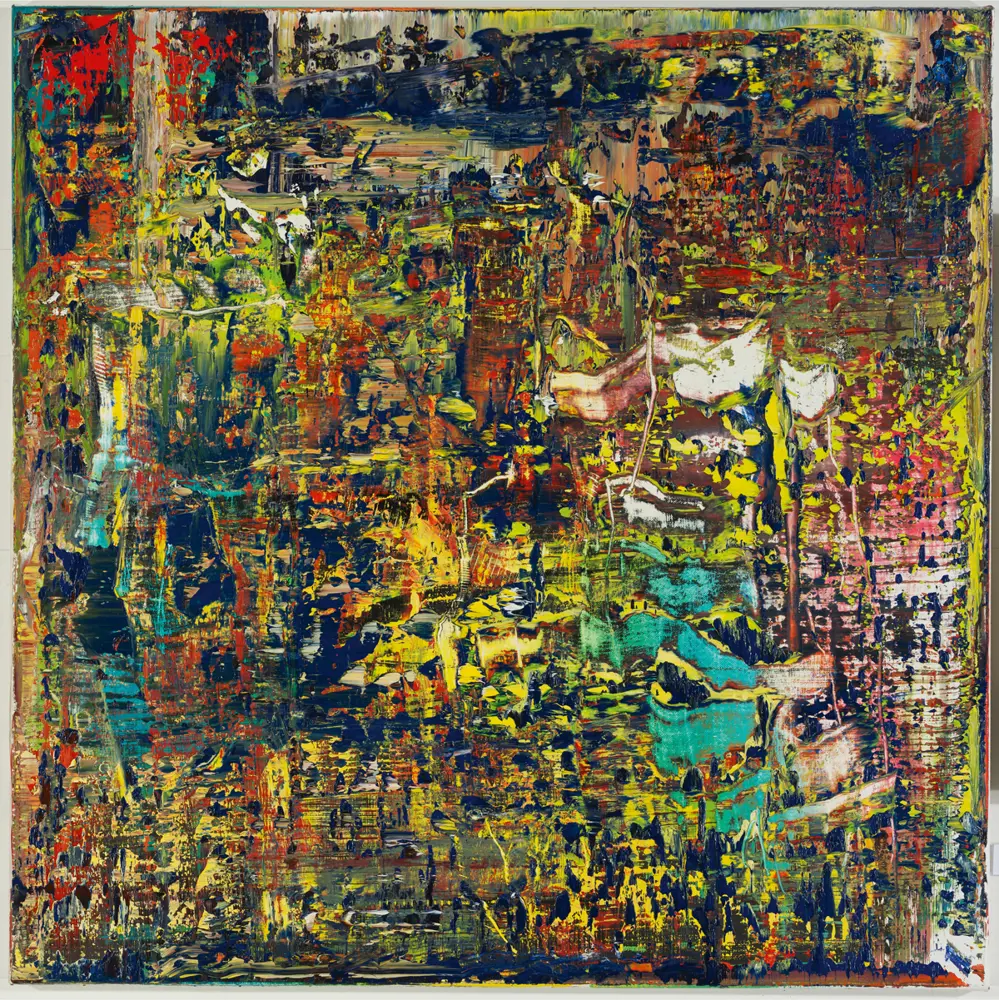 Gerhard Richter, Abstraktes Bild, 2016, Abstraktes Bild, Oil on canvas, cm 70 x 70, Inv. 947-6, Private collection, © Gerhard Richter 2018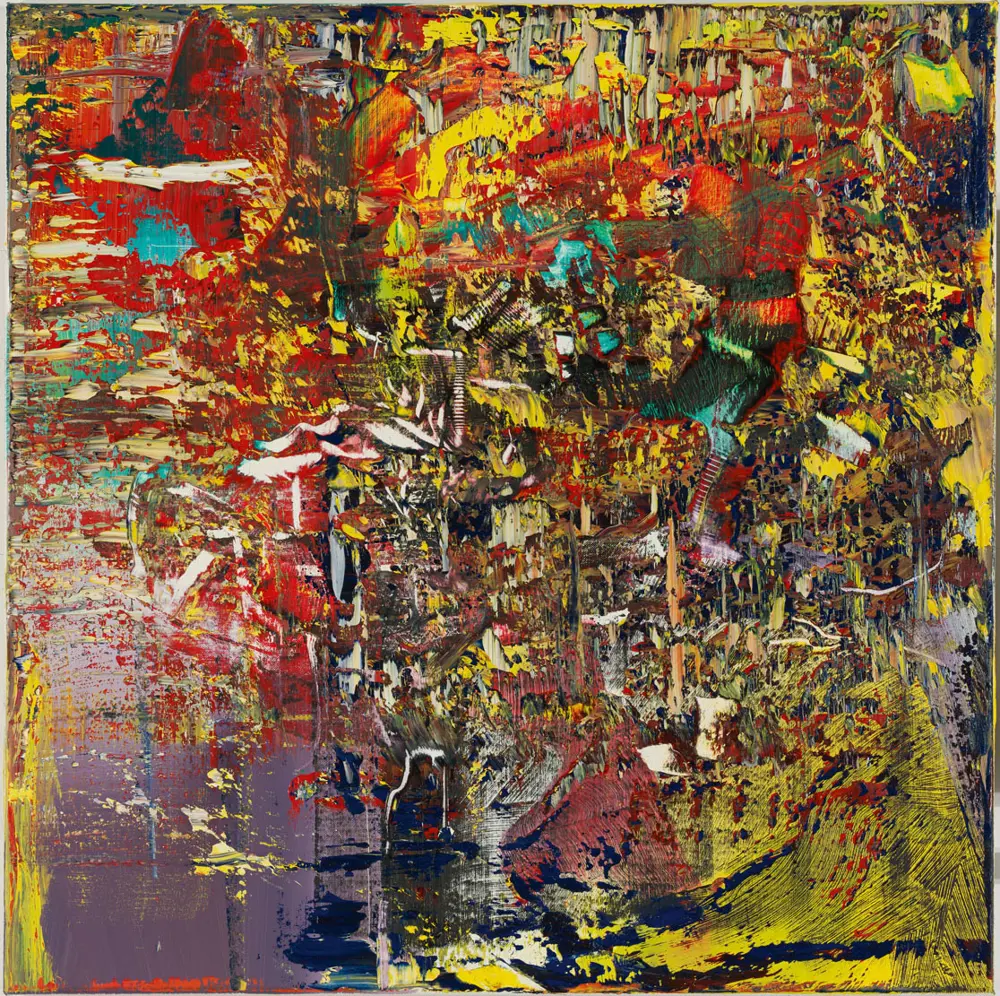 Gerhard Richter, Abstraktes Bild, 2016, Quadro astratto, Oil on canvas, cm 70 x 70, Inv. 947-5, Private collection, © Gerhard Richter 2018
This unique event has prompted a response from other institutions in the city of Mantua and the Museo Diocesano Francesco Gonzaga has generously agreed to exhibit examples of Annunciations housed in the city's collections, while the Diocese of Mantua is organising a tour of the Annunciations in the town's main churches.
The exhibition "Tiziano/Gerhard Richter. Il Cielo sulla Terra" is produced and realized by Comune di Mantova, Fondazione Palazzo Te and Museo Civico di Palazzo Te, with the patronage of Ministero dei beni e delle attività culturali, in collaboration with Diocesi di Mantova and Museo Diocesano "Francesco Gonzaga".
Information
Tiziano/Gerhard Richter. Il Cielo sulla Terra
7 October 2018 - 6 Jenuary 2019
Palazzo Te - Viale Te 13, Mantua (Italy).
From Sunday 28 October 2018: Monday from 1.00pm to 6.30pm Tuesday to Sunday from 9.00am to 6.30pm (ticket office closing at 5.30 pm).
Where to sleep in Mantua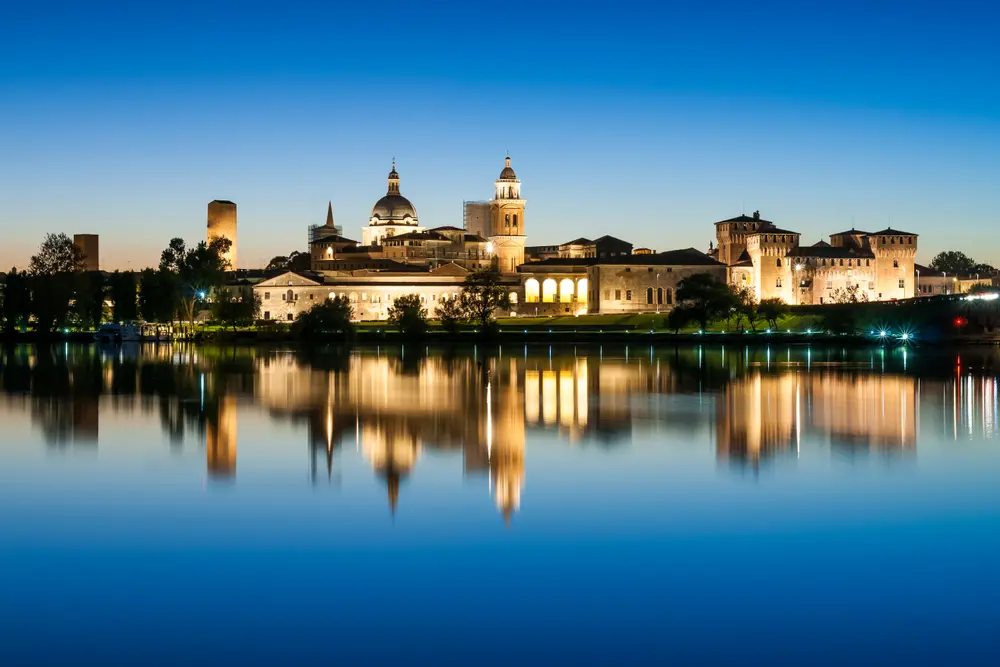 How to reach Mantua by plane
Flights

Edited by Nicolò Villa
Souce and art works: Exhibition press office/Fondazione Palazzo Te
Visual: Titian, Annunciation, 1539 ca. Venice,
Scuola Grande Arciconfraternita di San Rocco
All rights reserved. All rights reserved.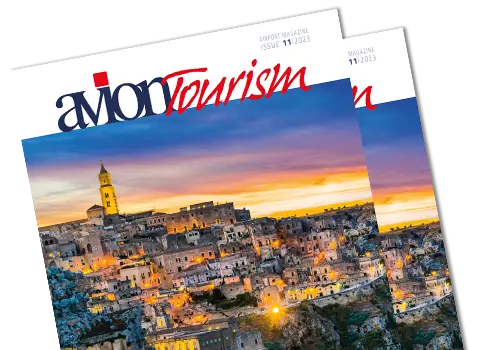 AVION TOURISM MAGAZINE
in digital version
On this issue: The World Heritage Sites of Basilicata and Puglia.