29 April 2020
Covid-19: Ukraine International will operate special outbound flights to carry foreign nationals home
Departures from Kyiv to Milan, Amsterdam, Tel Aviv, Geneva, Prague, Madrid, Monaco, Dubai, Toronto and Dortmund.
Between May 1 and 9, 2020, Ukraine International Airlines will operate ten special international outbound flights. Tickets are available on the carrier's website.
Currently, Ukraine International Airlines scheduled the following flights:
The passengers will be able to purchase tickets as the booking form corresponding to a specific flight and date is activated by: https://www.flyuia.com/ua/it/information/fly-home.
To check the transportation terms, visit the https://www.flyuia.com/ua/it/information/flight-information-during-covid-19.
Ukraine International Airlines fixed prices for every destination. The final ticket price includes taxes, surcharges, and one piece of free baggage allowance (up to 23 kilos).
Edited by Alisè Vitri
Text source: Ukraine International Airlines Press Office
Tutti i diritti riservati. Copyright © Sisterscom.com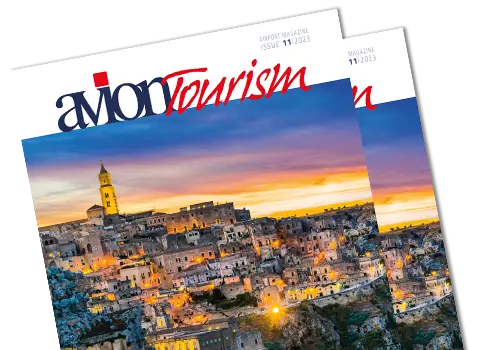 AVION TOURISM MAGAZINE
in digital version
On this issue: The World Heritage Sites of Basilicata and Puglia.