10 January 2023
Coverwise assicurazioni di viaggio
Società del gruppo AXA offre pacchetti assicurativi semplici e a prezzi accessibili
Sponsored content
Viaggiare per vacanza o lavoro con un'assicurazione che copre un inconveniente in viaggio è diventato ormai consigliabile per tutti. Cercare l'assicurazione viaggio giusta, personalizzata sulle effettive esigenze, non è però così semplice. Meglio affidarsi a società competenti e rinomate nel settore.

Coverwise
propone
assicurazioni di viaggio
sottoscritte dal Gruppo Axa convenienti e complete. Attraverso un sito chiaro, intuitivo e facile da usare, offre
pacchetti assicurativi
semplici e a prezzi accessibili. L'offerta si articola in diversi tipi di prodotti medici, disponibili sia nella versione
viaggio singolo
che in quella
multiviaggio annuale
e un prodotto sull'
annullamento del viaggio
.
Assicurazione Viaggio con copertura migliorata per denunce dovute al Covid-19
.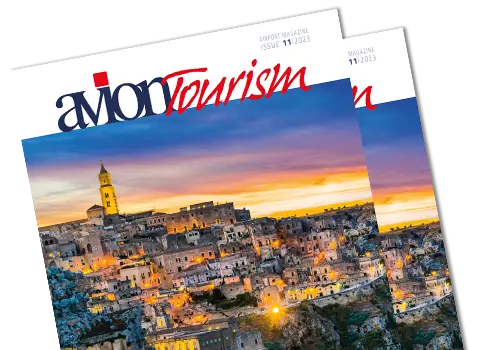 AVION TOURISM MAGAZINE
in digital version
On this issue: The World Heritage Sites of Basilicata and Puglia.