22 February 2023
Libri fantasy per un viaggio fantastico
Fino al 9 aprile 2023 su laFeltrinelli.it il mese del fantastico con Fantasyland
Sponsored content

MESE DEL FANTASTICO LAFELTRINELLI.IT
Fantasyland: una terra immaginaria popolata di iniziative, proposte bibliografiche ed esclusive, e scandita da un nutrito programma di eventi speciali realizzati in collaborazione con Lucca Comics & Games, il community event più significativo d'Europa.
Fino al 9 aprile 2023

Data Inizio: 20 Febbraio 2023. Durata live fino al 09 Aprile 2023.
Promozione e link: laFeltrinelli.it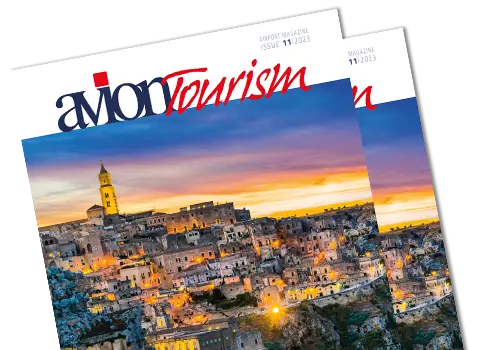 AVION TOURISM MAGAZINE
in digital version
On this issue: The World Heritage Sites of Basilicata and Puglia.