10 February 2020
ALPI for Sanlorenzo in the SX76 Crossover Yacht
Part of the Designer Collection curated by Piero Lissoni is an aesthetic solution that reflects Sanlorenzo's style
Thanks to the fine craftsmanship and to a consolidated technological know-how, ALPI collaborated with Sanlorenzo, one of the world's leading shipyards in the production of yachts and superyachts, for the realization of the interior spaces of the new innovative SX76 Crossover Yacht.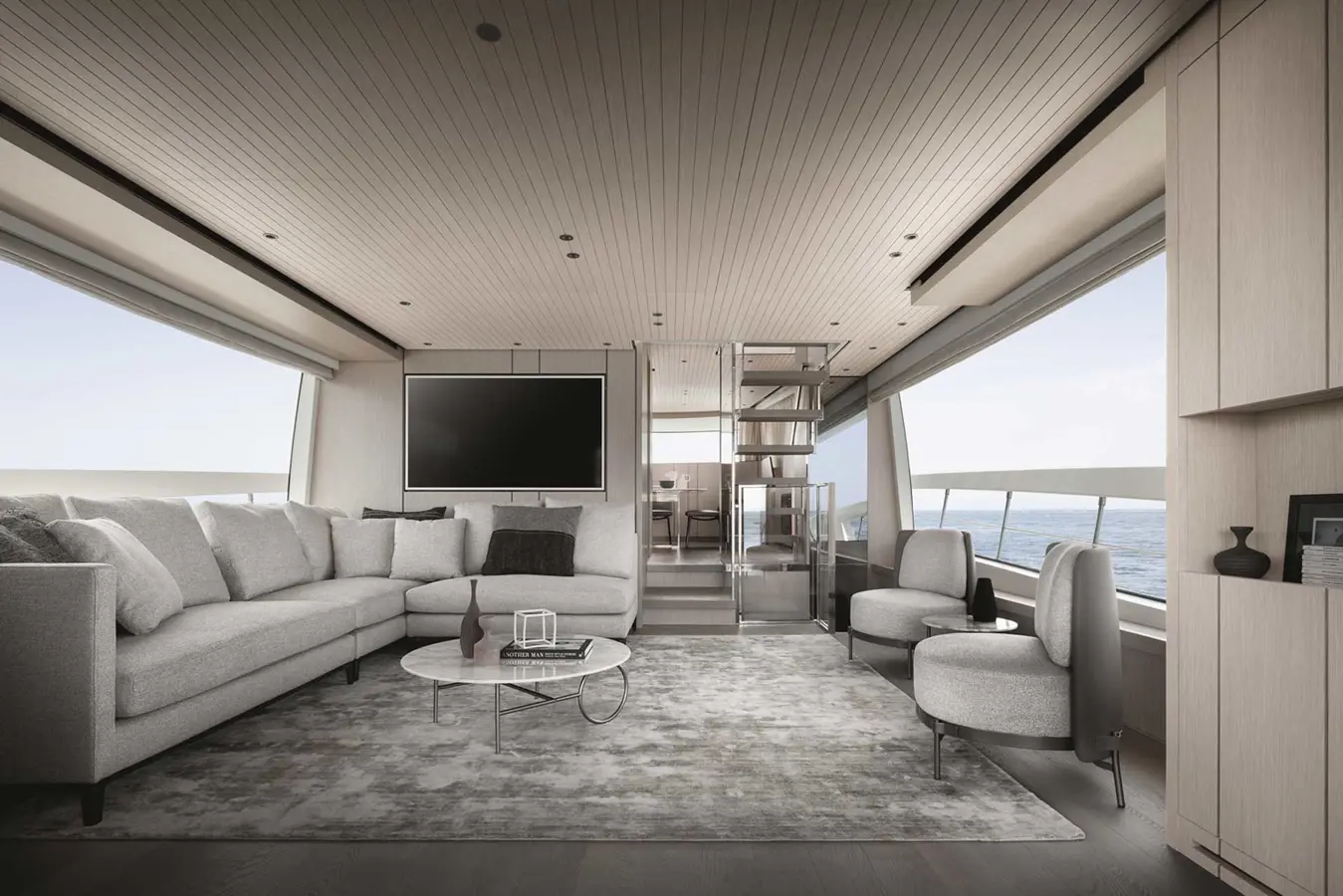 ALPI_Sanlorenzo_SX76. Copyright © Alpi S.p.A.
The designers have selected the ALPI Xilo 2.0 Striped White wood, to cover the internal surfaces, giving elegance and a strongly contemporary style to the environment.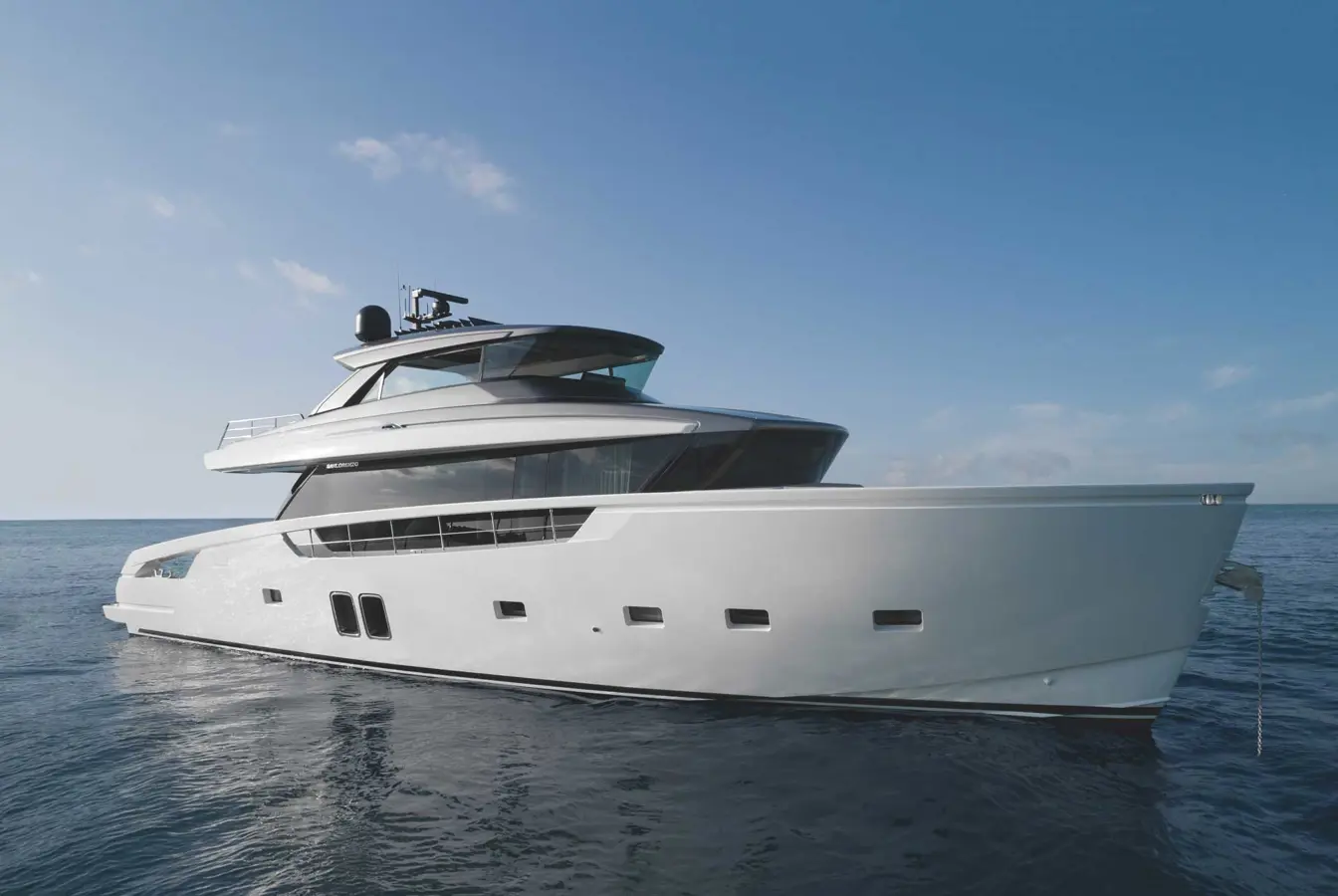 ALPI_Sanlorenzo_SX76. Copyright © Alpi S.p.A.
The ALPI Xilo 2.0 Striped White wood is part of the Designer Collection curated by Piero Lissoni and offers a light and delicate color tone that draws inspiration from the perfect intensity of nature, allowing a stylistic continuity between the several interiors. An aesthetic solution that reflects Sanlorenzo's unmistakable style, based on moderation and balance of volumes.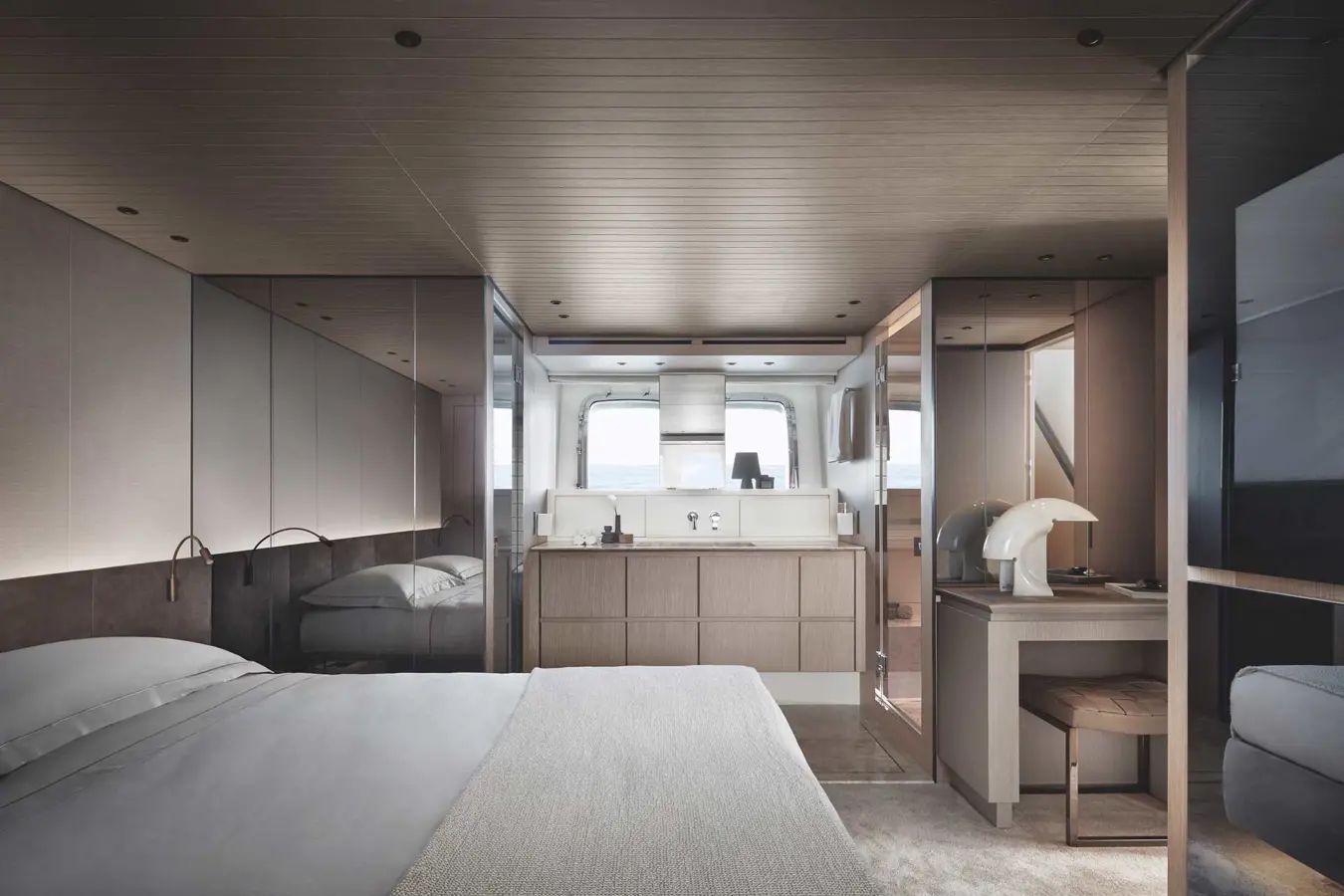 ALPI_Sanlorenzo_SX76. Copyright © Alpi S.p.A.
The focus on quality and raw materials and a deep knowledge of wooden materials form the basis for the company's remarkable ability to interpret and update different languages, at the complete service of any project.
Edited by Lisa Maria River
Source text: © Press Office Alpi S.p.A.
Photos: Copyright © Press Office Alpi S.p.A. / Alpi S.p.A.
All rights reserved. Reproduction prohibited. 
Copyright © Sisterscom.com
ALPI
A leader in the production of decorative surfaces in wood composite, ALPI was the first company to industrialize this manufacturing process: the Alpilignum veneer, made by separating and reassembling a log of real wood, offers countless design approaches and aesthetic results. A professional partner for large companies in the automotive and yachting sectors, as well as prestigious names in product design, interior architecture and the contract market, ALPI stands out on the worldwide scene for its direct control of the entire supply and production chain, from the timber to the finished product, starting with forestry management. The firm provides a guarantee of legal and sustainable origin of the wood, and total product traceability. ALPI therefore ensures supply of an eco-responsible product. This unique approach is based on major investments in R&D, raw materials of the highest quality, cutting-edge technologies and painstaking bespoke workmanship. In fact, innovation has always been the driving force behind ALPI. This drive for innovation has also led to collaboration with Piero Lissoni, art director of the company since June 2015. Other important features include the wide product range and the remarkable ability to respond to the specific requirements of a highly diversified clientele, also through the study and development of custom solutions that can also be repeated over time for every single project. Today ALPI – guided by Vittorio Alpi, grandson of the founder – operates in various industrial facilities employing 400 persons in Italy and over 1300 in Africa. The production of Alpilignum reached a level of 18 million square meters in 2018; the company's products are distributed in over 60 countries.
AVION LUXURY MAGAZINE
in digital version
DESTINATIONS Aruba, un viaggio ai Caraibi. HOTELS Un Bvlgari Hotel a Roma. JETS La serie Phenom 300 di Embraer - La cabina Executive di Bombardier. CARS Bugatti Chiron Profilée -1000 Miglia Experience UAE.
YACHTS Grande 26M di Azimut - Nautica e benessere con Arcadia. WATCHES Planetarium Dunes of Mars Limited Edition.