20 September 2019
The Amato Daniele Spring-Summer 2020 collection
Pochette ed handbag that bloom with their vintage design and a sophisticated appeal
A cocktail event in via Durini 24 in Milan for Amato Daniele. For the first time included in the official CNMI calendar of Milano Fashion Week, Amato Daniele not only presents its new collection but also crowns an important anniversary: ​​the birthday of LeuLocati Srl, the family company that owns the brand that this year celebrates 111 years.
A heady scent leading to a different dimension and a swirl of bright colors: the Amato Daniele Spring-Summer 2020 collection carries us to a beautiful flowering garden surprising us with its nuances.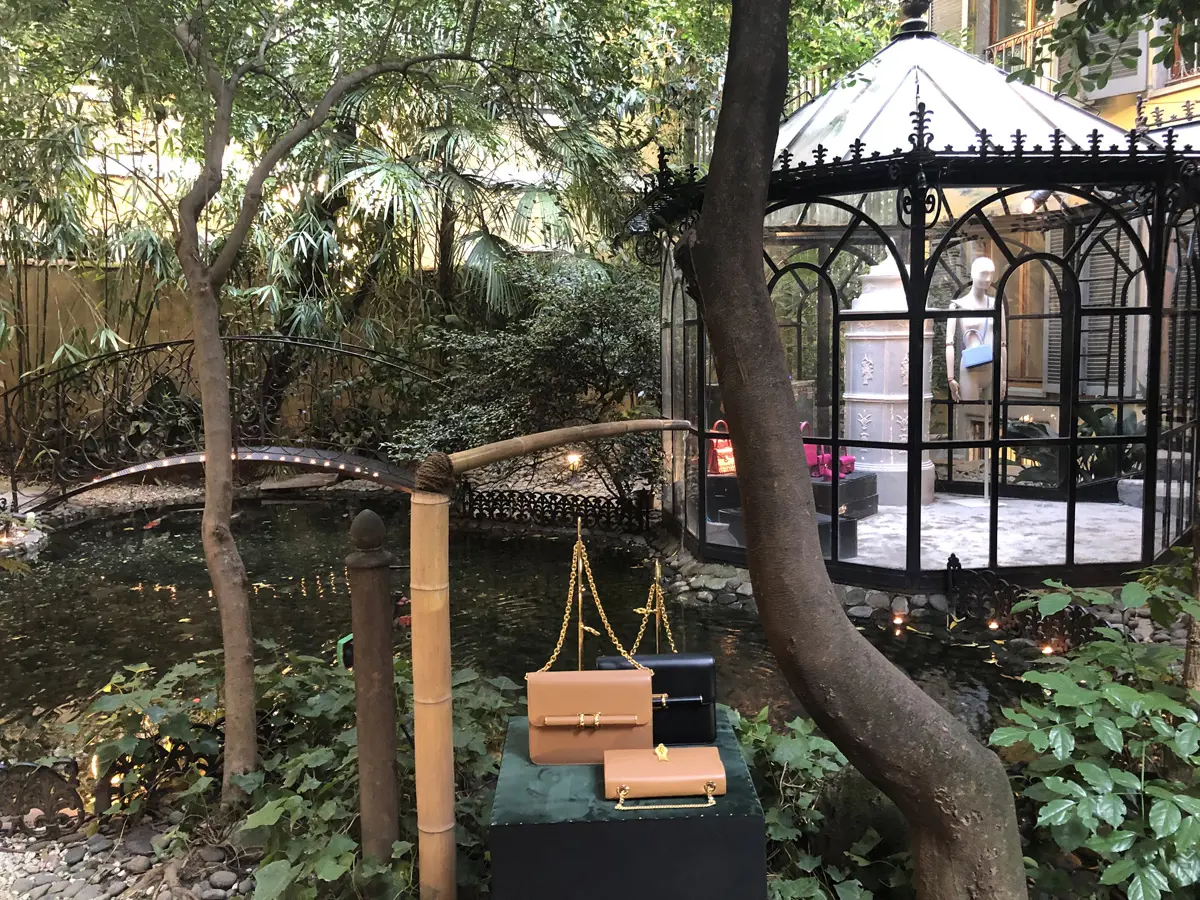 The garden is an oasis of peace and relax where we can surround ourselves with beautiful colors and millions of perfumes that take our memory back to important events and emotions of our life. The Amato Daniele Spring-Summer 2020 collection is a very special garden where there are no daisies, hortensies or peonies, but handbags and pochettes that bloom with their vintage design and a sophisticated appeal.
Thanks to his constructed styles, recovered from the historic archive of the family's company, Leu Locati, the designer tells us about his family's story and how growing up in such a creative and fertile environment has encouraged and refined his taste. 
The recurring aim is to enhance and spread the artisanal know-how of the company, celebrating its 111 years of activity this year. The brand's driving force is to let people know and appreciate the tradition of the Milanese leather goods school and the expertise of its artisans – a reality which has almost disappeared – through the restyling of vintage bag and shoe styles.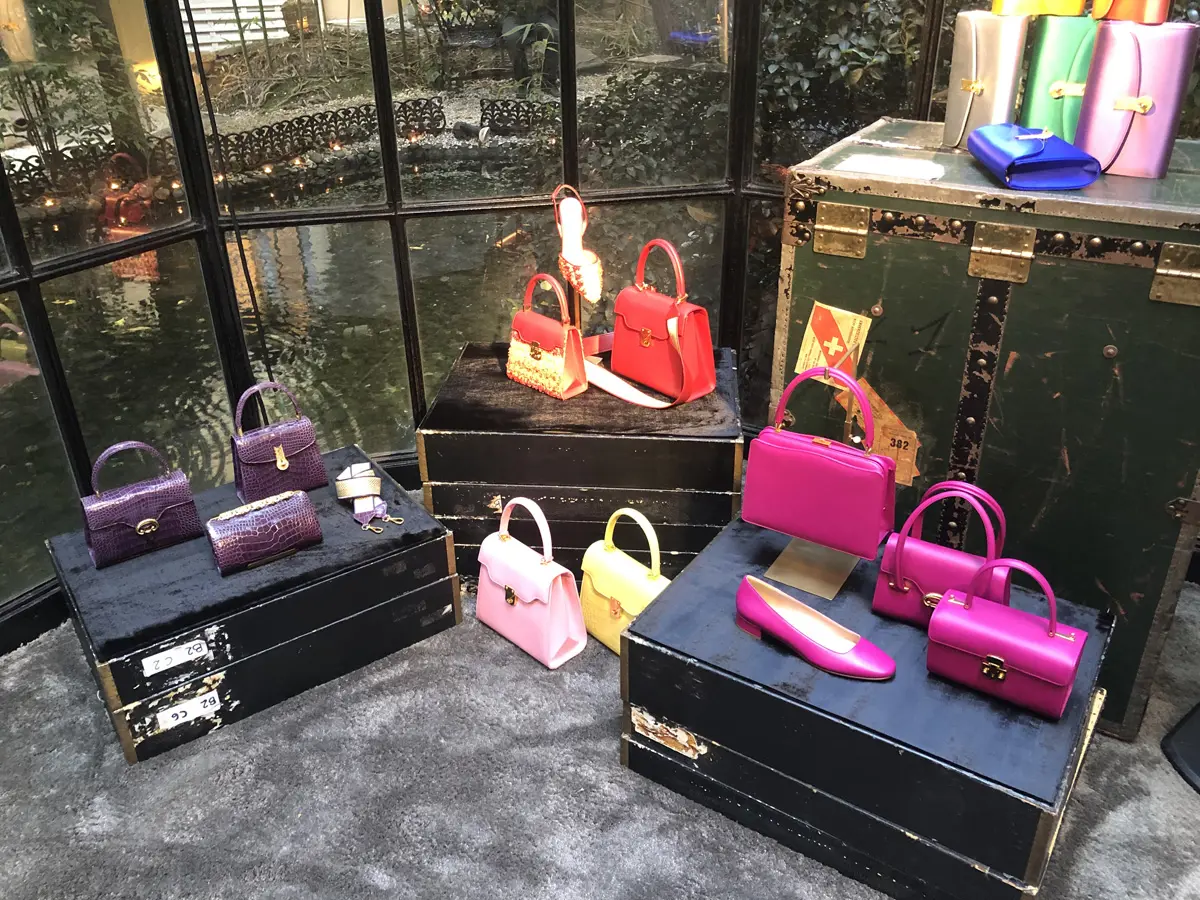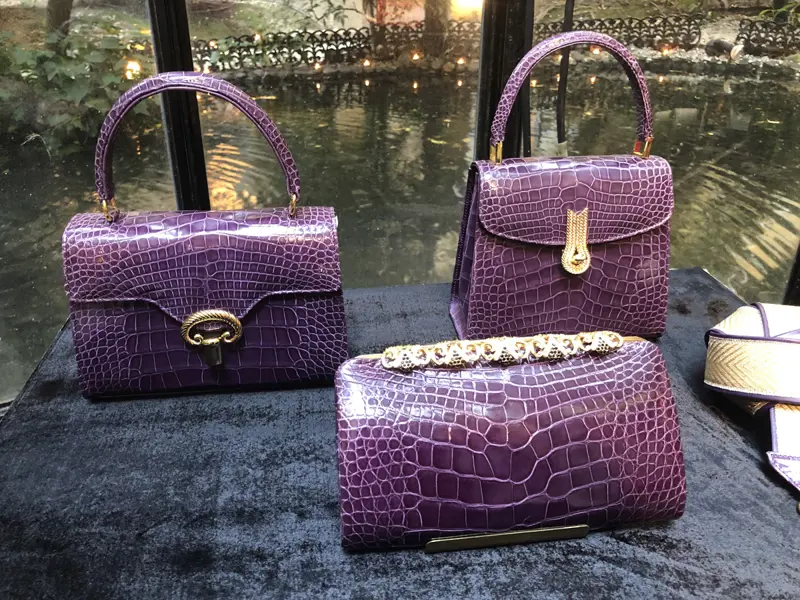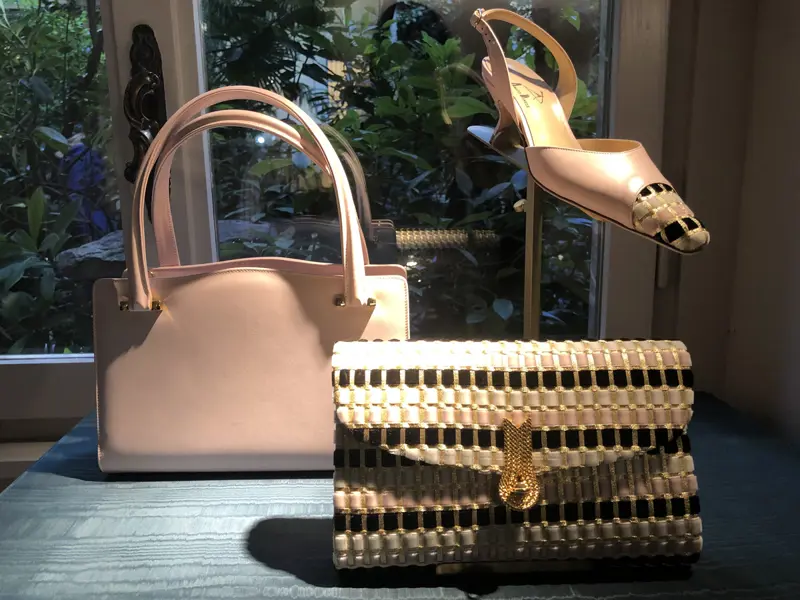 The iconic Mesh fabric is by now the signature piece not only for the long-lasting Leu Locati tradition, but also for the Amato Daniele elegance and refinement. Crown jewel of the company, this is a metallic woven fabric made up with real 24 kt gold and real silver threads intertwined thanks to the historic 19th century family loom.
The fabric has now been renewed with the addition of colorful velvet ribbons to match with the main colors of the collection. This season it is used to embellish also the shoes with Mesh insert on the toes of super chic 4cm heel sling-backs. The same metallic fabric, in the total gold version, has become a must-have for the shoulder-straps, which become real objects of desire.
The Spring - Summer is the perfect moment of the year for the flourishing of beautiful and perfumed flowers, likewise Amato Daniele's creations bloom with vibrant colors, ranging from coral to navy blue, and unique styles.
Anche in questa collezione coesistono alla perfezione le due anime del designer: quella legata alla tradizione di famiglia e quella più moderna e vivace tipica della sua giovane età. Nascono così oggetti del desiderio esclusivi e dal valore unico che non perdono l'occasione di celebrare la lunga e bella storia Leu Locati.
In this collection, the two souls of the designer coexist side by side: one linked to his family's tradition and the other, modern and dynamic, typical of his young age. The results are exclusive objects of desire of unique value that celebrate everyday the long and beautiful history of Leu Locati.
Edited by Lisa Maria River
Source: Amato Daniele Press Office
Photos: © Sisterscom.com
Copyright © Sisterscom.com
AVION LUXURY MAGAZINE
in digital version
DESTINATIONS Aruba, un viaggio ai Caraibi. HOTELS Un Bvlgari Hotel a Roma. JETS La serie Phenom 300 di Embraer - La cabina Executive di Bombardier. CARS Bugatti Chiron Profilée -1000 Miglia Experience UAE.
YACHTS Grande 26M di Azimut - Nautica e benessere con Arcadia. WATCHES Planetarium Dunes of Mars Limited Edition.