02 July 2019
Aleem Yusuf Haute Couture Fall-Winter 2019-2020
Couture Show during Paris Haute Couture Fashion Week
"The journey between my native Pakistan and adopted home of Australia culminates in Nomade. The Nomade design process saw past melancholic experiences of distance infused with highs, visions and conversations that translated into a creative emotional response. These ideas that were bubbling inside me then flooded out in an exuberant burst of creative expression through pencil on paper. The flow of colours, textures and embellishments fell into place like pieces of a jigsaw puzzle, creating vibrant textural pieces. Ideas buried deep inside had suddenly come to life. The Nomade colour palate is inspired by two distinct phases: my childhood adventures amongst the vivid turmeric golds and lush purples of Pakistan's bazaars, followed by my adult life in Australia and the deep blues of the ocean contrasting with the reds of the desert sands. As with all our work, the golden age of couture is referenced throughout: ostrich feathers, Swarovski crystals, glass beads, sequins, lace and evocative draping draw the eye to that era surrounding the great couturier Christian Dior. The women who wear our pieces are women of style, who live with self-expression and individuality without any boundaries: Nomades. The fabrics indulge the senses: rich silks - satins, crinkle chiffon, dupion, taffeta, organza - along with lurex blends, evoke the senses reminiscent of the gentle ebb and flow of underwater love and the journey of clouds between vast lands. Fabrics from around the world, including the beautiful French lace from Sophie Hallette, complement these dreams of love. Having grown up in the 1980s, cuts and shapes have been inspired by my fond memories of ruffles, gathers, tulle and shoulder pads. These are referenced in the silhouettes and design features in a contemporary mode to enhance the feminine form. Working with the fabric grain, using bias cut, fabric manipulation and rich draping has created a silhouette juxtaposing design elements that flatter and empower. Enhancing the nomades' pilgrimages to exotic lands, our atelier employs traditional couture techniques of draping, ruching, pleating, gathering, dyeing, moulding, corsetry and hand-stitched finishing. Embroidery and beading revel in a luxurious cacophony of textures embodying Swarovski crystals, ostrich feathers, glass beads and delicate threads. Nomade required approximately two thousand hours to construct; just a dash in time compared to the pleasures our Nomades will experience with the collection".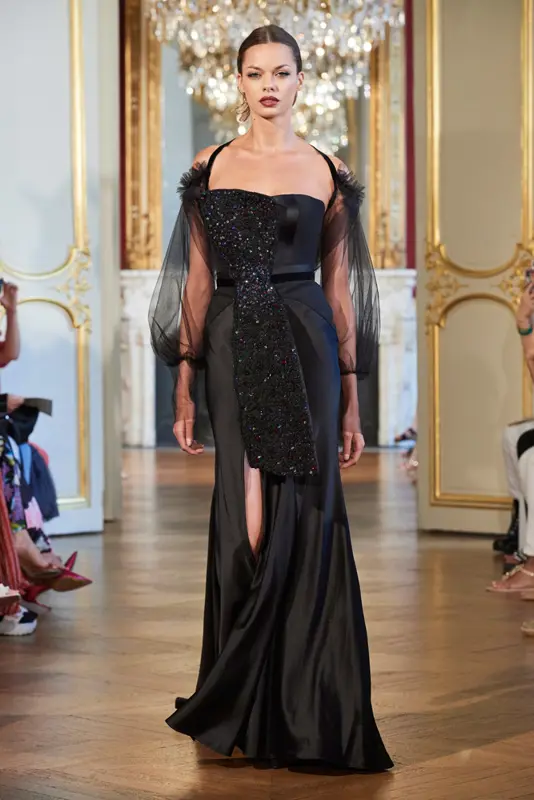 Aleem Yusuf Haute Couture Fall-Winter 2019-2020
© Carlo Scarpato - Imaxtree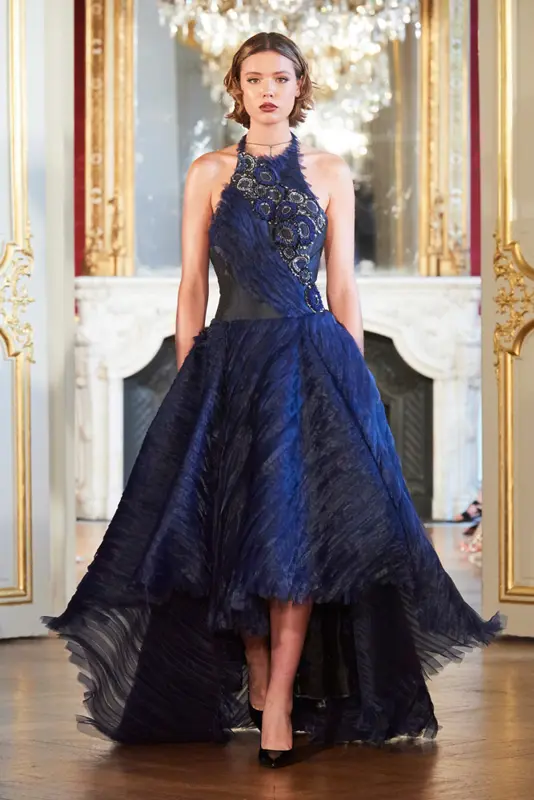 Aleem Yusuf Haute Couture Fall-Winter 2019-2020
© Carlo Scarpato - Imaxtree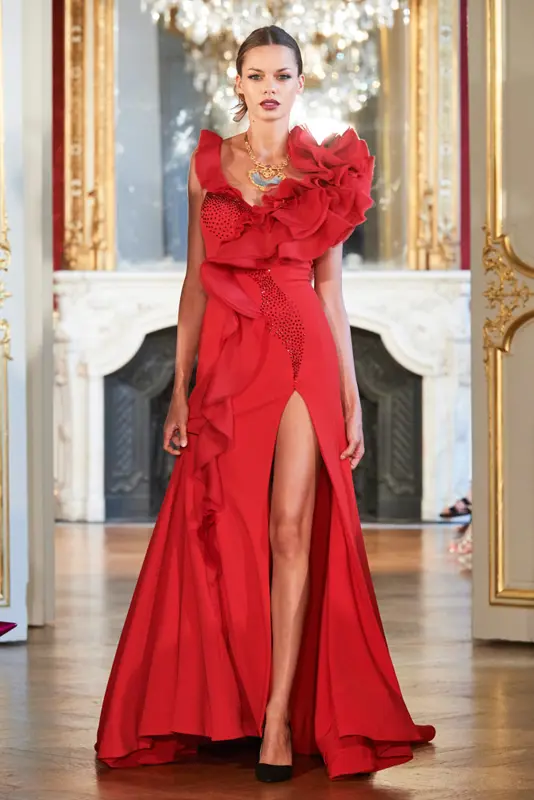 Aleem Yusuf Haute Couture Fall-Winter 2019-2020
© Carlo Scarpato - Imaxtree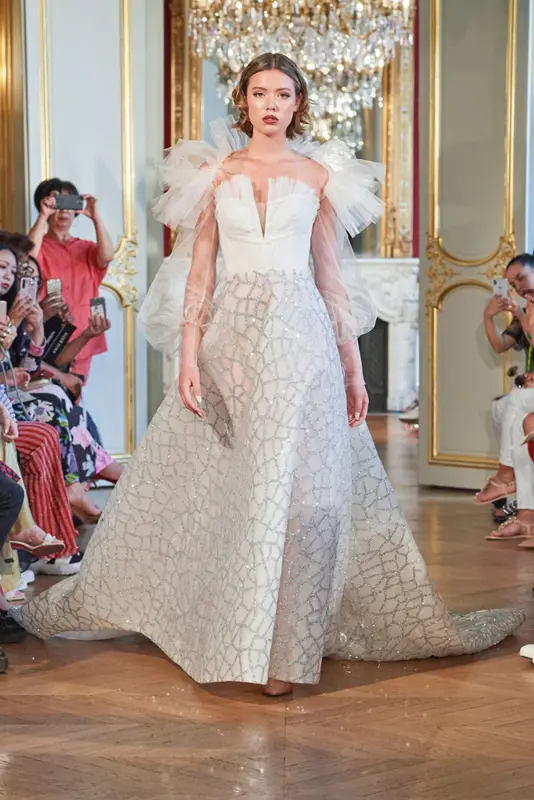 Aleem Yusuf Haute Couture Fall-Winter 2019-2020
© Carlo Scarpato - Imaxtree
Edited by Lisa Maria River
Photos protected by copyright and License: © Aleem Yusuf, © Carlo Scarpato, © Imaxtree.
Copyright © Sisterscom.com
AVION LUXURY MAGAZINE
in digital version
DESTINATIONS Smart working alle Maldive e alle Mauritius. JETS Il lancio del Falcon 6X di Dassault Aviation e l'AS2 Supersonic Business Jet. CARS La Jarama GT di Lamborghini e la Wami Lalique Spyder. YACHTS Lussuosi superyacht e jet privati. WATCHES Ore e minuti preziosi. HAUTE COUTURE Dior Women Haute Couture, Spring-Summer 2021.