31 May 2019
In'Habit vol 1: the Lema guide to good living
A living project that is transformed into a life philosophy founded on the quality of adapting to different situations, places and latitudes, by the sea or on the mountains, in cities or in the countryside
In'Habit by Lema is a guide to good living that narrates the ability to establish a dialogue between things and places. The 2019 catalogue is the first volume of a series that each year will showcase Lema's newest proposals in a real life setting.
Houses that differ from each other both in structure and style, become the ideal set to reveal Lema's attitude to personalization and the products' innate ability to adapt to every home. Lema's core is the protagonist of this series: a lifestyle that can fit into different settings yet maintaining the same meaning: the residential project becomes the star together with Lema's furniture. 
A villa surrounded by vineyards perched on a hill in the Pavia countryside launches the In'Habit series.
A large house split on three levels, characterised by the joining of interior and exterior spaces as single entities whose charm lies in the transparencies allowing a strong contact with the unfolding of the seasons and the surrounding nature.
Inside, Lema recreates three living environments in a fluid narrative succession, two dining sets and the sleeping area where historic Selecta bookshelf can be seen, as well as the Armadio al Centimetro together with the sofas, armchairs, tables and chairs and furnishing complements of the extensive Lema catalogue.
© Protected by copyright and License Santi Caleca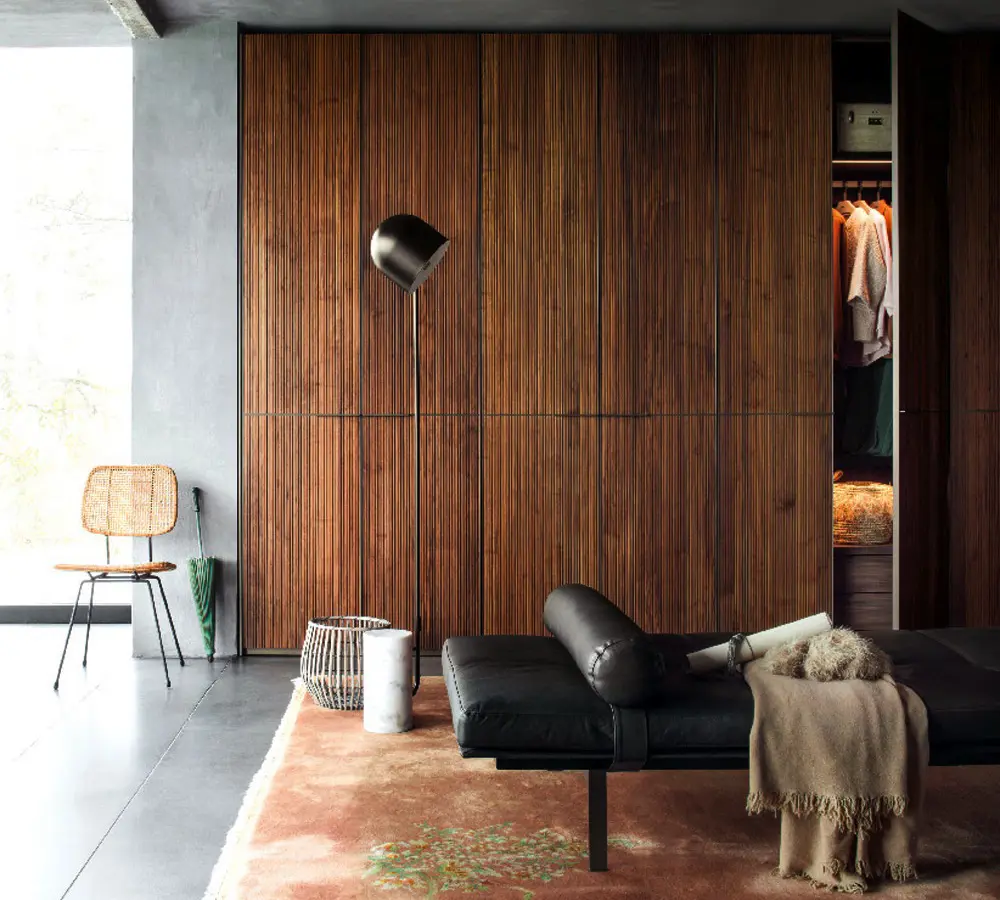 © Protected by copyright and License Santi Caleca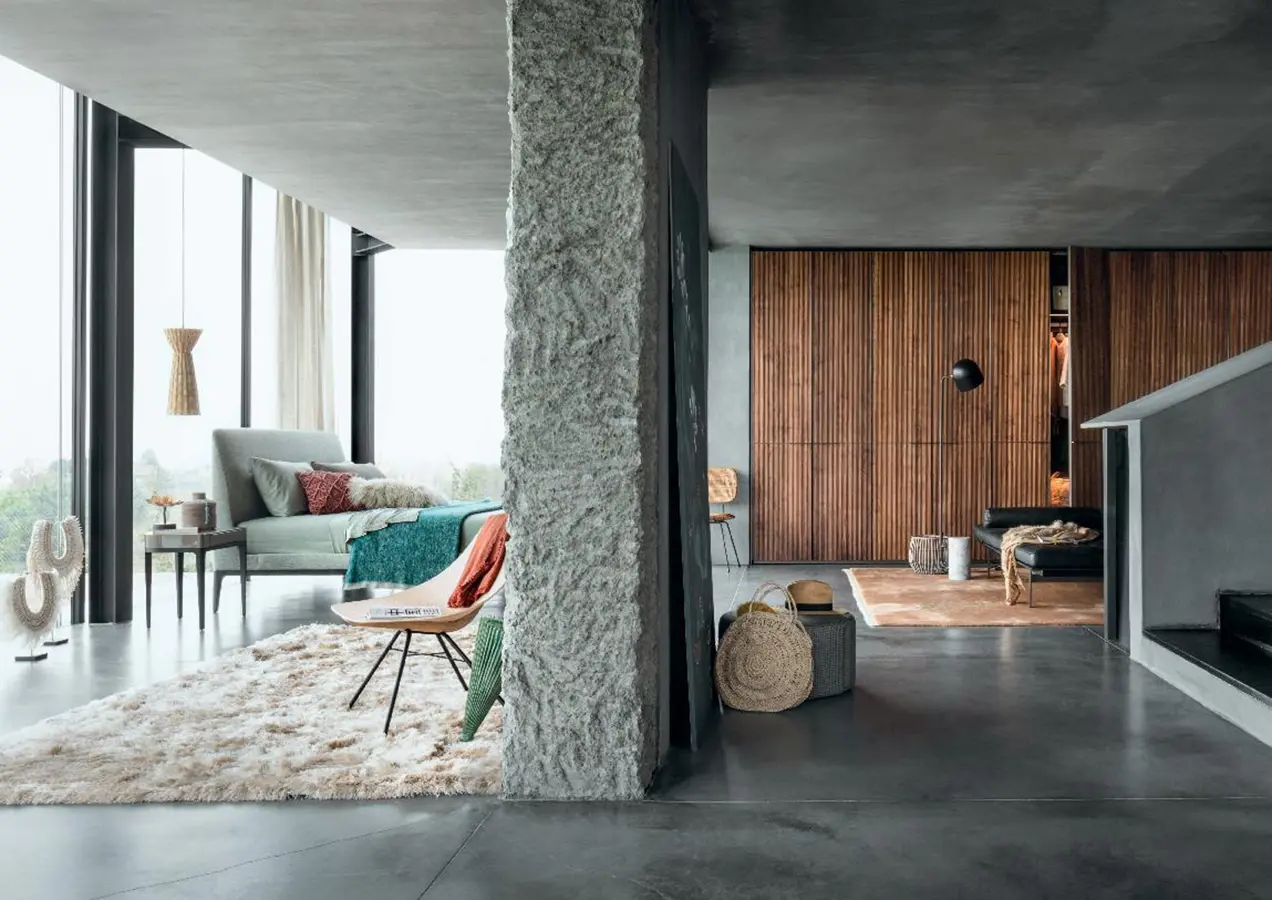 The strength of Lema's personalization is at the core of the Assemblages chapter, a narrative interlude, a graphic mood board that presents the wide range of finishes, colours and fabrics.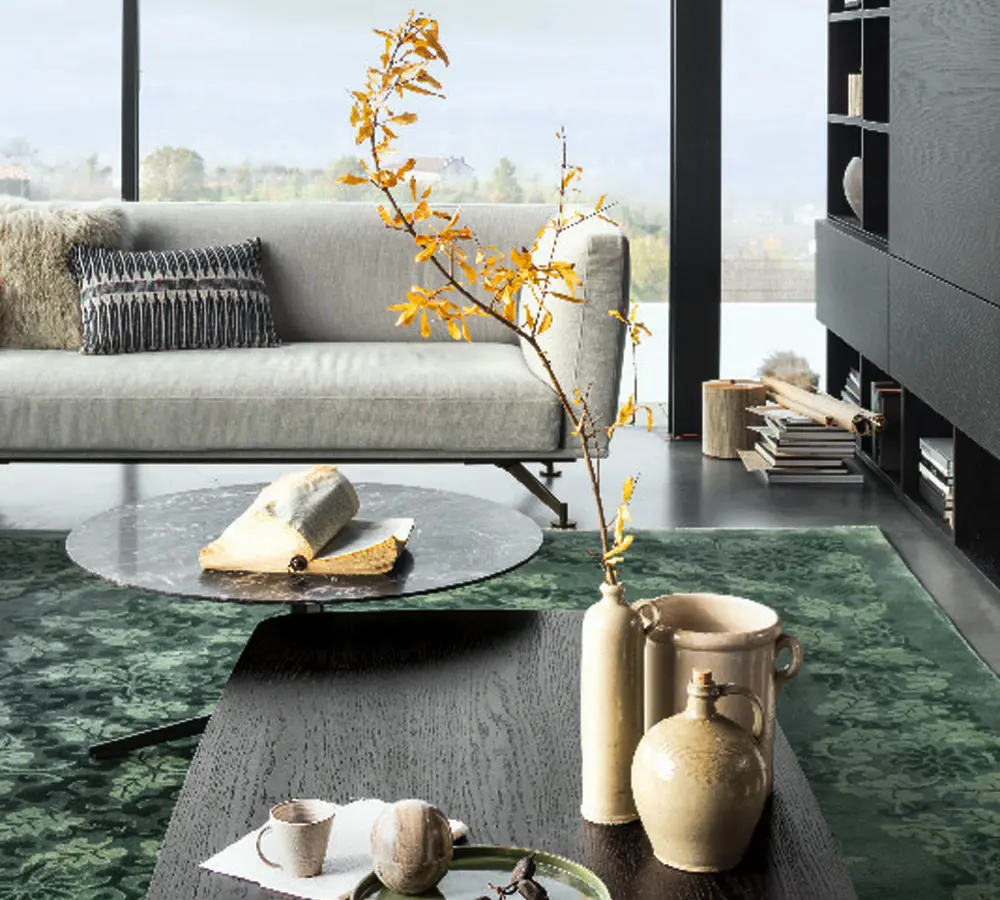 © Protected by copyright and License Santi Caleca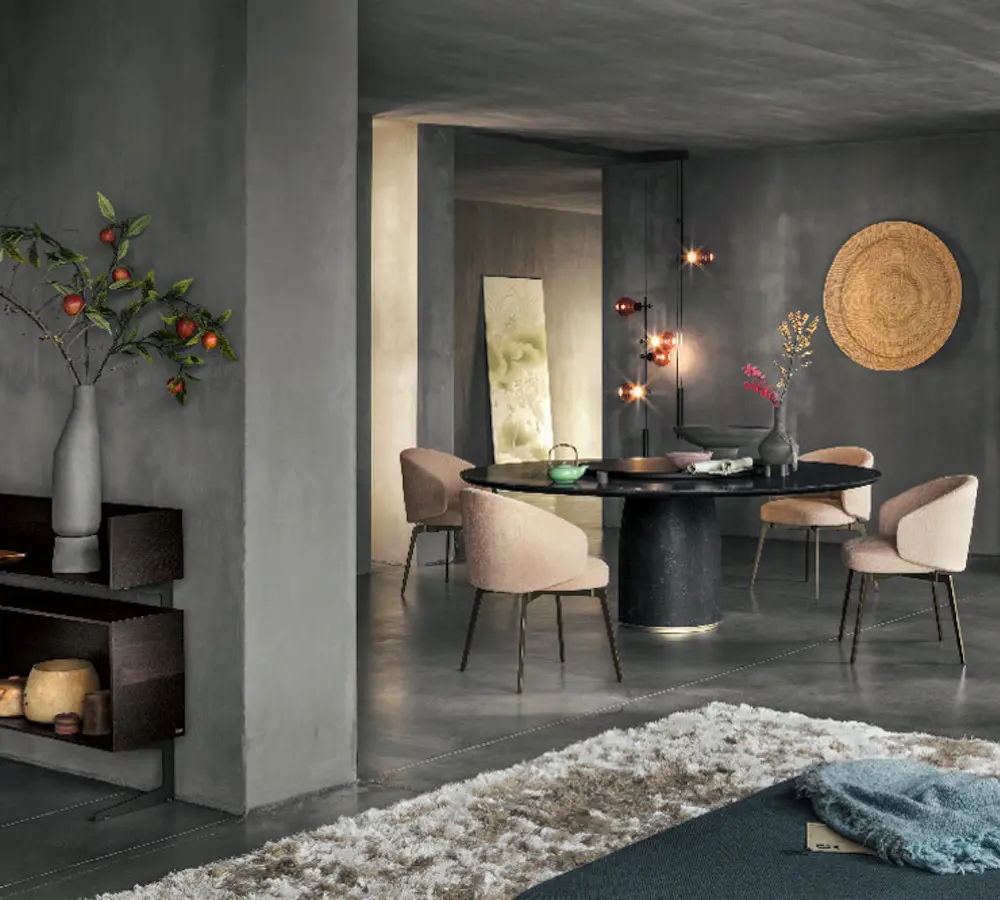 © Protected by copyright and License Santi Caleca
Towards the end a home project signed by a designer close to the Lema universe that is its partner for the furnishings. A textual and iconographic story that presents in this first volume an elegant Swiss house, with a contemporary cut, designed by Ferruccio Laviani and furnished with numerous Lema designs. With a completely new approach, throughout the pages of In'Habit, Lema reveals its elegant design concept where the single pieces surprise with their graceful style and attention to details which showcases the concept of whispered luxury, never ostentatious, unique to the brand, known precisely for its stylistic rigor and balanced sense of style.
Lema
Established in 1970, today Lema is a leading international interpreter of Italian style. Run by the Meroni family, the company's strong tradition goes back to the early post-war years. Composed of the home and contract division and the International Office Concept department, Lema was the first Italian company to develop a load-bearing panel system in a variety of finishes and the made-to-measure Armadio al Centimetro programme, two products that are the hallmark of the company's attention to the needs of its clients. Today, the company's dedication translates into an extremely vast and complete catalogue that sweeps from modular systems for the day and night areas, right the way through to free-standing furniture (tables, bed, chairs and accessories), as well as the recent collection of upholstered furniture. Products with a sophisticated appeal, in an ample array of tailormade solutions that respond to a wide variety of different tastes and functional requirements. In fact, what distinguishes Lema the most on the international design scene is its enormous ability to develop custom-made solutions, which has led to the company working with acclaimed architects and designers on important contract projects all over the world. 
Text by Antonella Matarrese
Source and photo: Lema Press Office
Styling: Studio Salaris
Protected by copyright and License
: © Santi Caleca.
Copyright © Sisterscom.com
AVION LUXURY MAGAZINE
in digital version
DESTINATIONS Aruba, un viaggio ai Caraibi. HOTELS Un Bvlgari Hotel a Roma. JETS La serie Phenom 300 di Embraer - La cabina Executive di Bombardier. CARS Bugatti Chiron Profilée -1000 Miglia Experience UAE.
YACHTS Grande 26M di Azimut - Nautica e benessere con Arcadia. WATCHES Planetarium Dunes of Mars Limited Edition.