17 April 2023
GenD - Generation Designers at Milan Design Week 2023
The new initiative promoted by Domenico Dolce and Stefano Gabbana to support young creative talents in the field of design and furnishings
Ten designers. Nine works. A special project. GenD - Generation Designers is the new initiative promoted by Domenico Dolce and Stefano Gabbana to support young creative talents in the field of design and furnishings.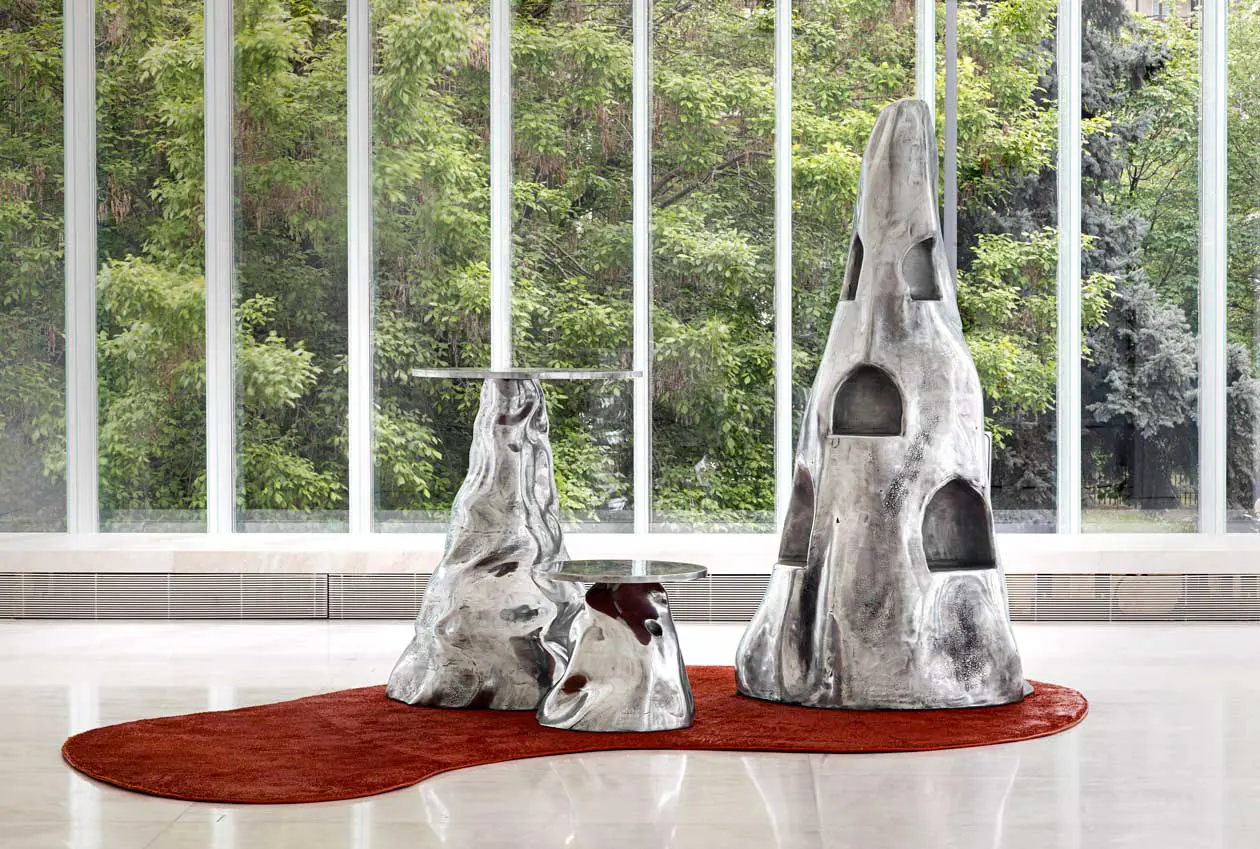 The Palaver Garden by Atelier Malak. GenD - Generation Designers. Copyright © Dolce&Gabbana.
Antonio Aricò, Sayar & Garibeh, Rio Kobayashi, Atelier Malak, Lucia Massari, Bradley Bowers, Ahryun Lee, Sara Ricciardi, Christ Wolston
: ten voices of
contemporary design
, from all around the world and selected by curator
Federica Sala
, come into contact with the ancient wisdom of Made in Italy craftsmanship in a seamless dialogue with the
Dolce&Gabbana Casa Collection
, between creative cues and careful planning.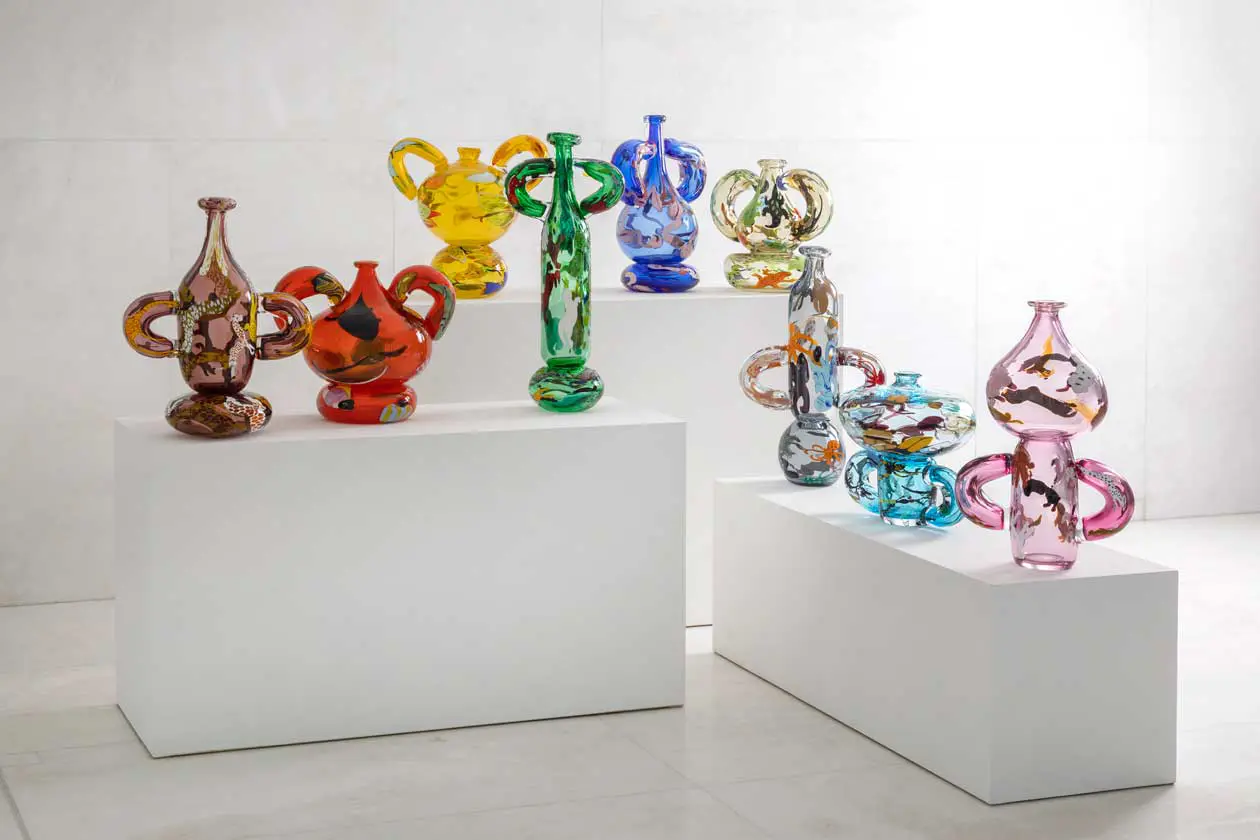 Animalier by Lucia Massari. GenD - Generation Designers. Copyright © Dolce&Gabbana.
"The Gen D project, which stands for Generation Designers, was born from the precise will of Domenico Dolce and Stefano Gabbana to translate their openness towards the future, a core part of the company since its beginnings, in the !eld of furniture design. A path destined to continue over time with the aim of creating cultural bridges between the generous creativity of the company and its link with Italy and the rest of the world", explains the curator Federica Sala.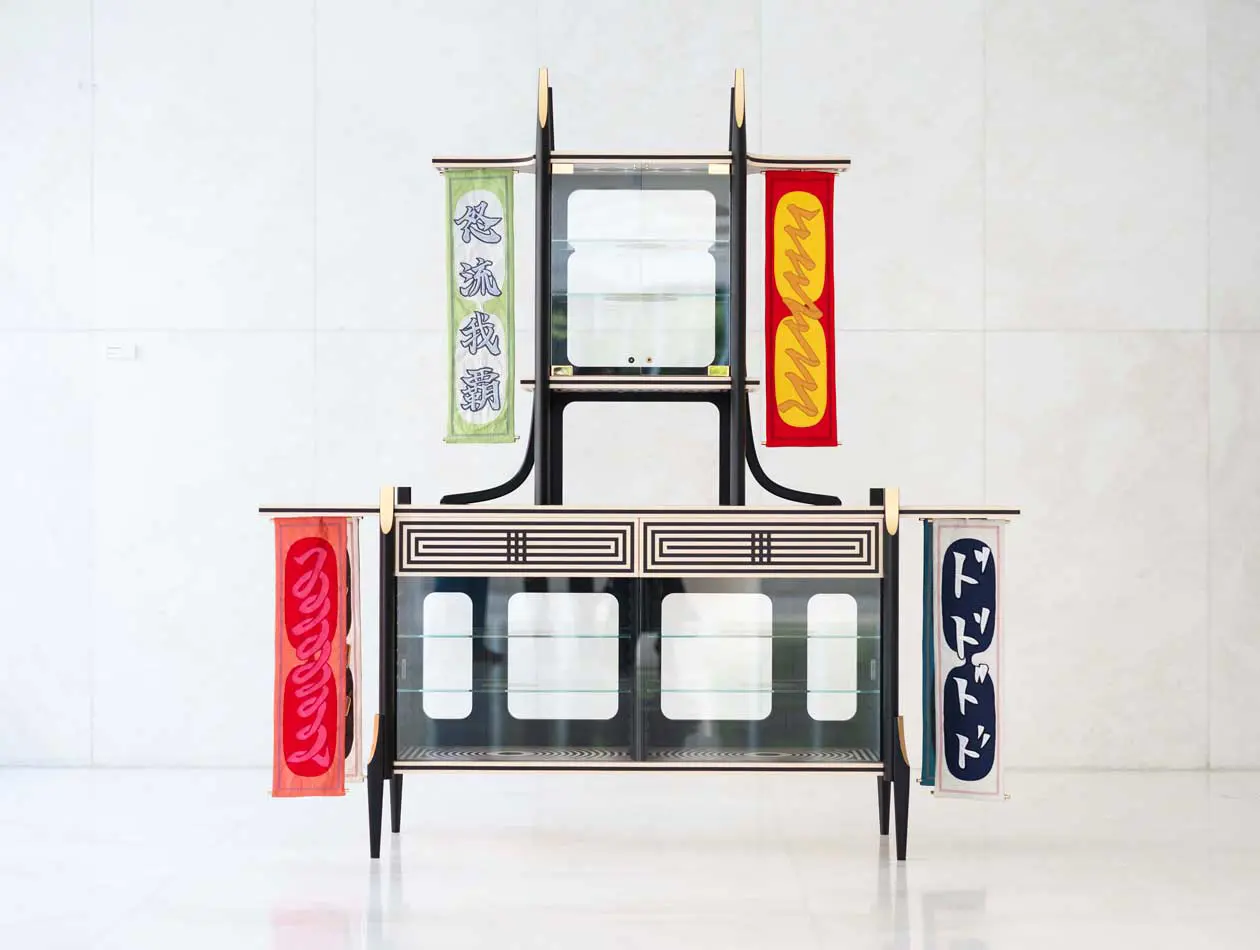 Shimauma by Rio Kobayashi. GenD - Generation Designers. Copyright © Dolce&Gabbana.
Like an artist residency project, GenD allowed the selected designers to measure themselves against some of the main manufacturing techniques of the Italian tradition. The designers were put in a position to experiment with Murano blown glass, Sicilian ceramics, metal carpentry, cabinet-making, the craftsmanship of terracotta, wicker, fine wrought iron, metal castings and the technique of metal enameling.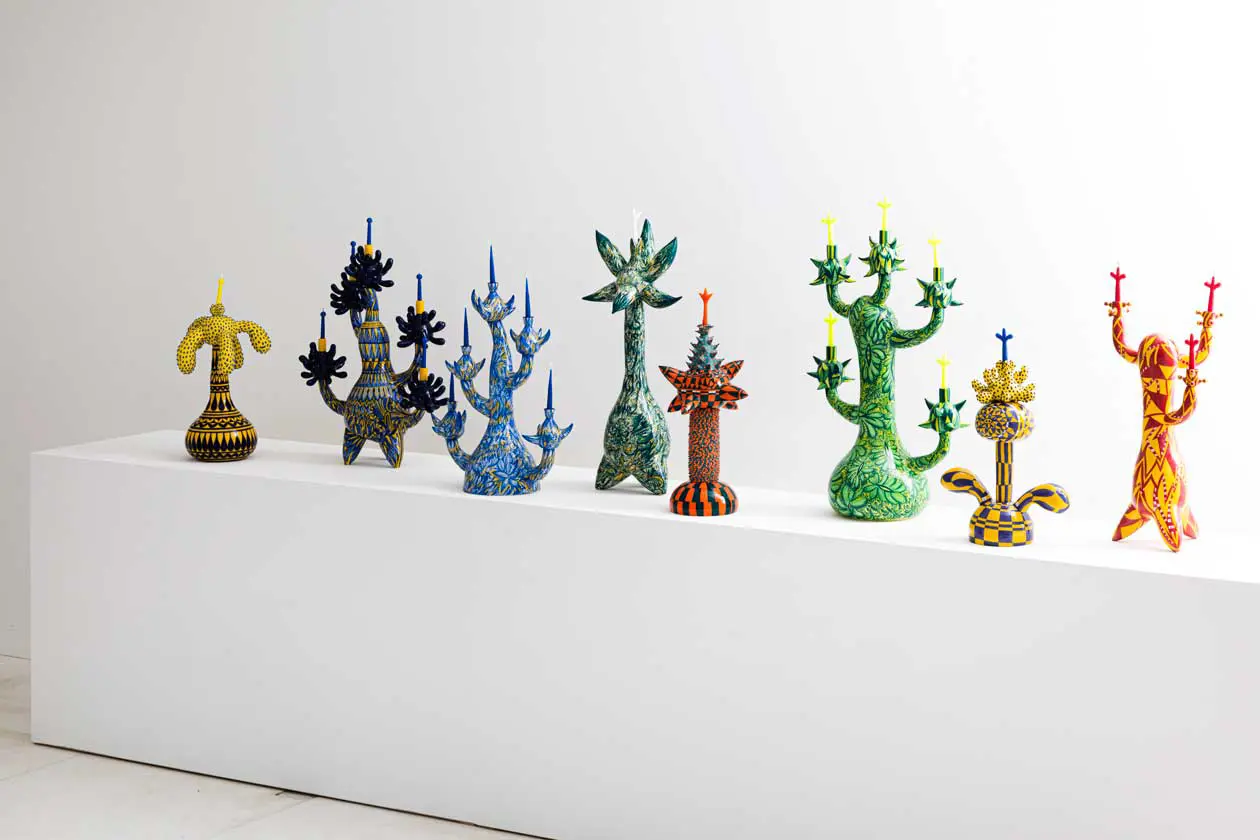 Ahryun Lee, Gioia in Sicilia. GenD - Generation Designers. Copyright © Dolce&Gabbana.
The companies involved in creating the works and supplying materials are Bottega Intreccio, Bubacco Brothers, Ceramica Bevilacqua, Foglizzo Leather, Fonderia Artistica Guastini S.r.l, Forbicioni Studio, Fornace Mian, Fornace Mital, Giordano Viganò, Idea S.p.a., Incalmi S.r.l., Lucio Bubacco, Mary Moda di Maria Chiloiro, Mauro and Riccardo Solci, 6 a.m., Soheila Dilfanian, Tabù S.p.a., T.L.P. di Leonardo Pellegrini, Vito Guardo.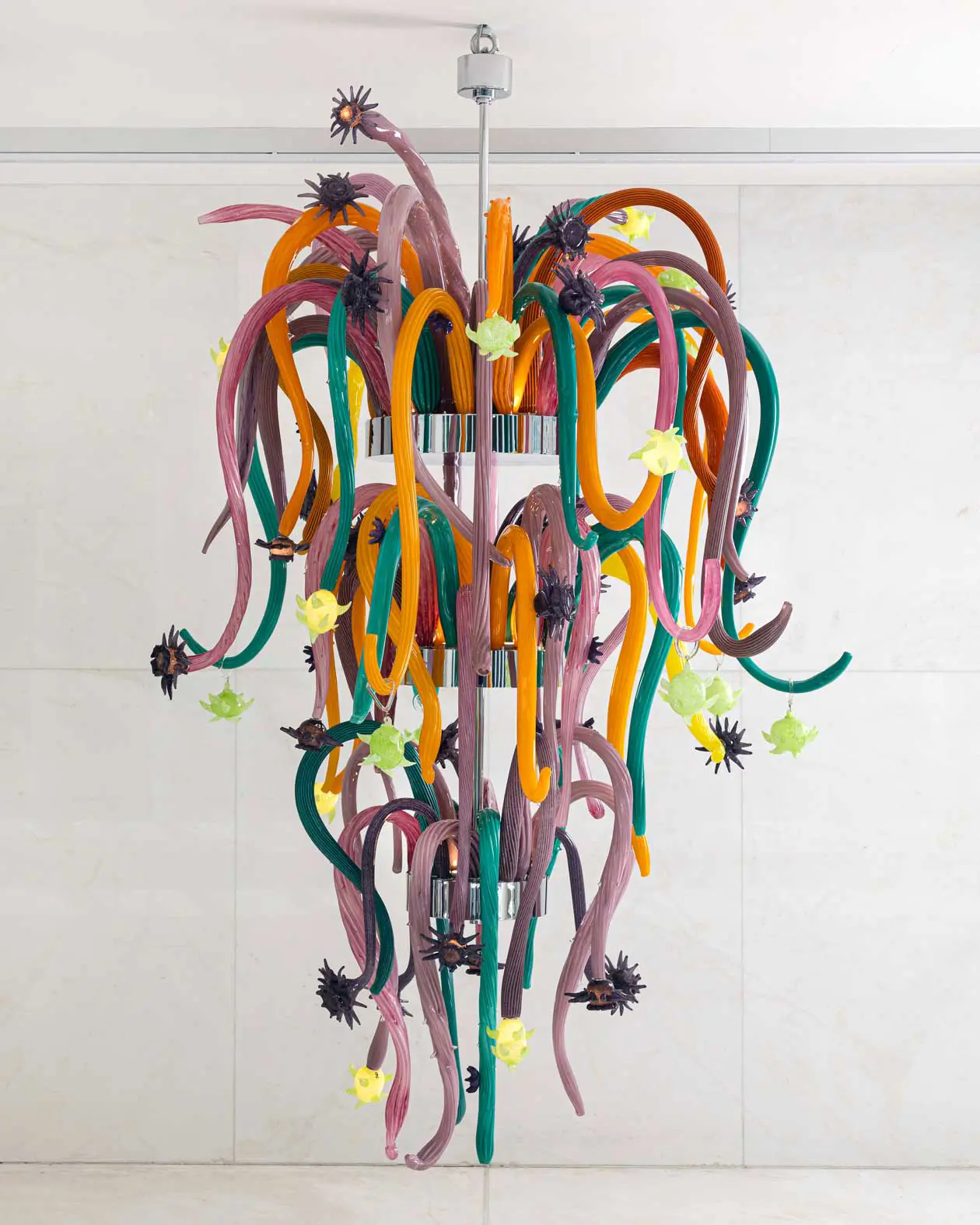 Flor De Una Noche by Chris Wolston. GenD - Generation Designers. Copyright © Dolce&Gabbana.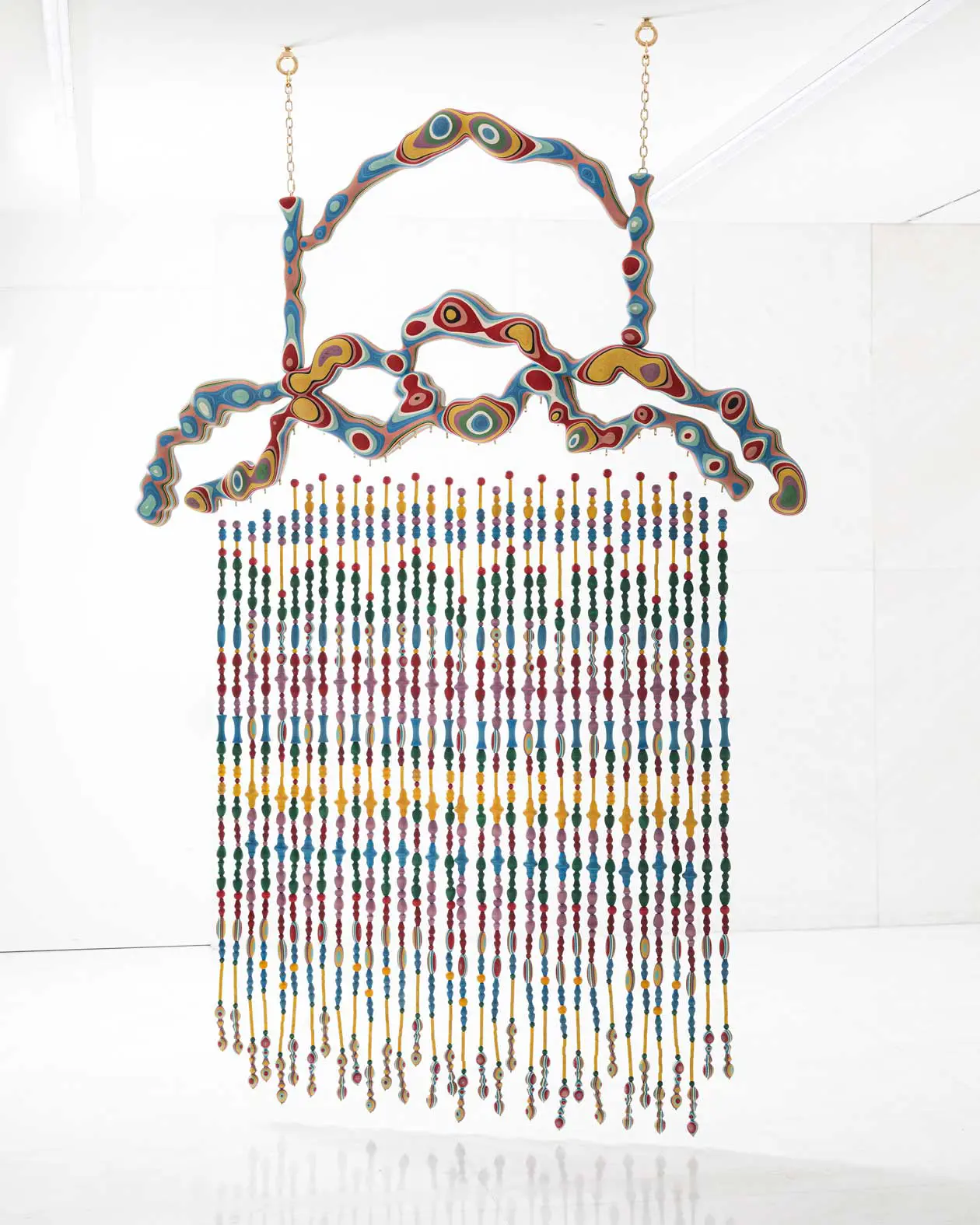 Luminaria by Sara Ricciardi. GenD - Generation Designers. Copyright © Dolce&Gabbana.
As the curator Federica Sala specifies, "these are projects born in total freedom that have led the designers to a creative exchange with the company's DNA, the creative wealth of our country and the importance of manual expertise. The results are exceptionally complex and elaborate pieces, which often introduce innovative production techniques and that have seen these young designers to experiment !rst-hand in the manual creation of the pieces. They embody how they have been able to interpret the key elements of the company with their individual styles. Cultural bridges that wink at how we live today, and that bring furnishings into our homes that could be considered jewels: triumphs of lemons and jeweled brooms, jubilations of souvenirs and cacti of light, sensory curtains and kaleidoscopic vases...".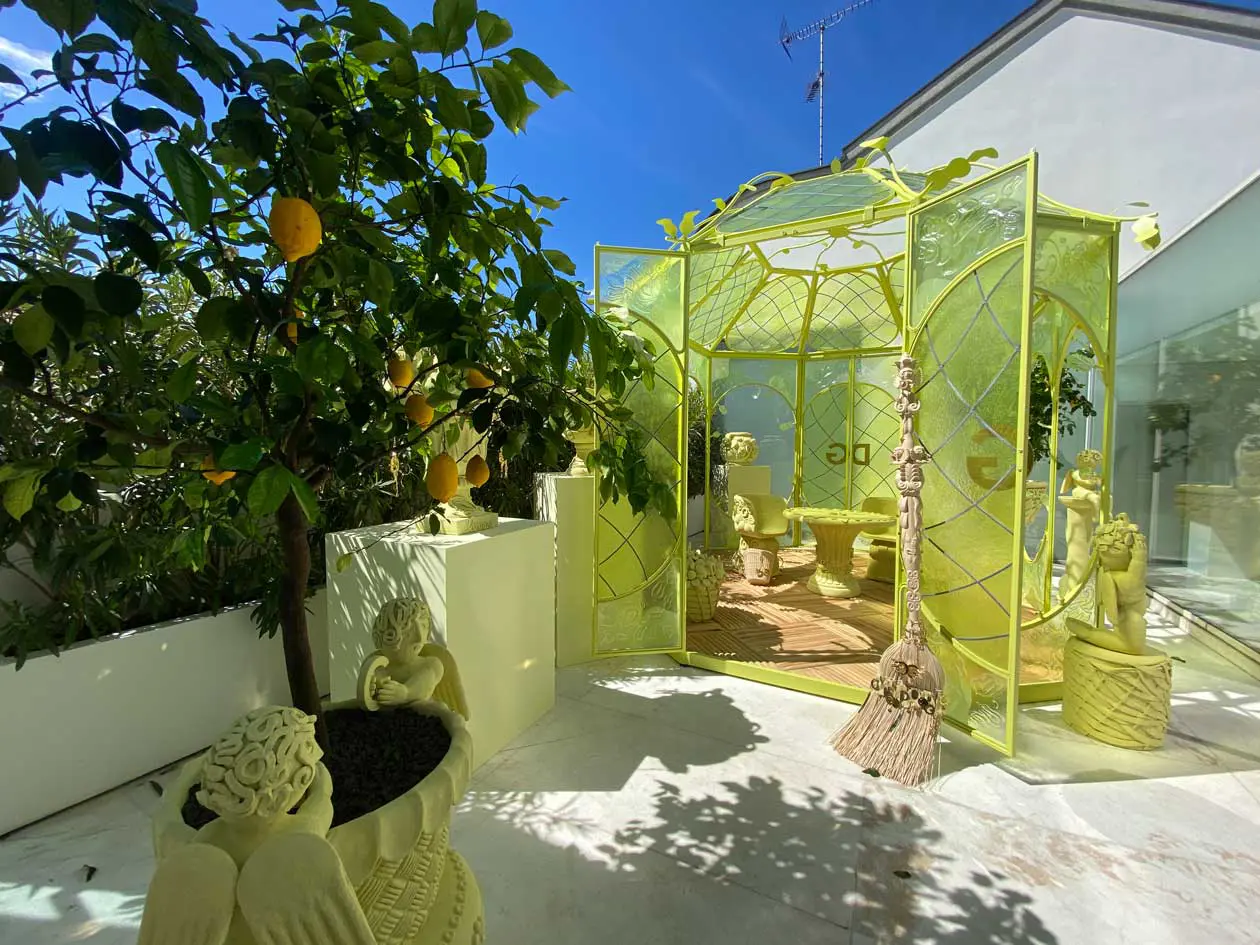 Limonaia a Milano by Antonio Aricò. GenD - Generation Designers. Copyright © Avion Luxury Magazine.
The works are exposed at the
Dolce&Gabbana spaces in 23 Via Broggi in Milan
. The exhibition is open to public from April 18th to 23rd, from 10 a.m. to 7 p.m., subject to registration at dolcegabbana.com/home/.
AVION LUXURY MAGAZINE
in digital version
DESTINATIONS Aruba, un viaggio ai Caraibi. HOTELS Un Bvlgari Hotel a Roma. JETS La serie Phenom 300 di Embraer - La cabina Executive di Bombardier. CARS Bugatti Chiron Profilée -1000 Miglia Experience UAE.
YACHTS Grande 26M di Azimut - Nautica e benessere con Arcadia. WATCHES Planetarium Dunes of Mars Limited Edition.