30 March 2021
Seychelles opens up to the world
A heavenly destination. The Seychelles remain open to visitors with protocols that ensure safe travel and stays
There are 115 granite and coral islands in the Seychelles west of the Indian Ocean, off the coast of East Africa and, of these, 41 are the oldest central oceanic granite islands in the world. They are all around the main island of Mahe, where is located the airport and the capital Victoria which, with the islands of Praslin and La Digue, form the group of the Inner Islands with the most of luxurious hotels and some of the most beautiful beaches in the world.
Seychelles. Photo: Copyright © Sisterscom.com / Lakov /
Depositphotos
The Indian Ocean island destination has announced that it will be welcoming visitors from across the globe, irrespective of their vaccination status, as from March 25, 2021. Visitors from South Africa will still not be permitted to enter Seychelles for the time being until further review. The announcement was made by the Minister for Foreign Affairs and Tourism, Sylvestre Radegonde.
Minister Radegonde stated that the decision to review and relax the entry procedures in the country has been made possible in view of the success registered in the aggressive vaccination campaign that the country embarked on earlier in the year. "The vaccination campaign has been quite successful. The government has done everything in its power to make sure that the population is protected. We have now arrived at the point where opening our borders further is the next step to allow for our economic recovery. The measures being announced reflect broadly the recommendation of our tourism partners and have been done in full consultation with and the endorsement of our health authorities."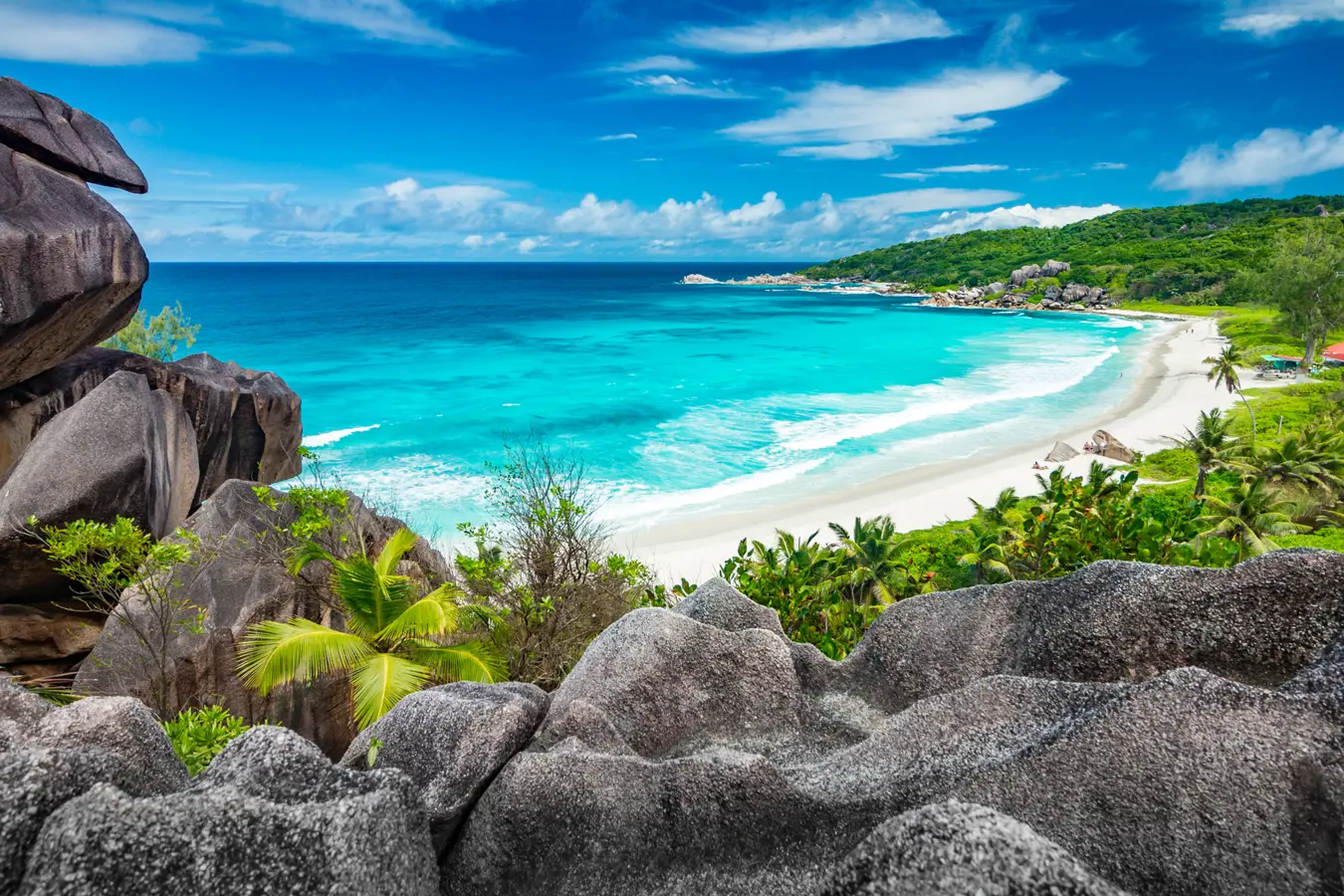 Seychelles. Photo: Copyright © Sisterscom.com / Kbarzycki /
Depositphotos
The small island nation off the east coast of Africa whose economy is based primarily on tourism was the first African country to launch a bold, comprehensive and effective Covid-19 immunisation campaign, in January 2021. The destination will continuously review the new entry measures to ensure that at all times the health and safety of the visitors and the local population are not compromised.
Visitors will now only be required to present a negative PCR test taken 72 hours prior to departure. There will be no quarantine requirement nor restriction on movement upon entry into Seychelles. Additionally, the minimum stay in establishments upon arrival will no longer be applicable. However, visitors will still be required to adhere to other public health measures put in place in view of the pandemic these will include wearing of face masks, social distancing, regular sanitisation or washing of hands.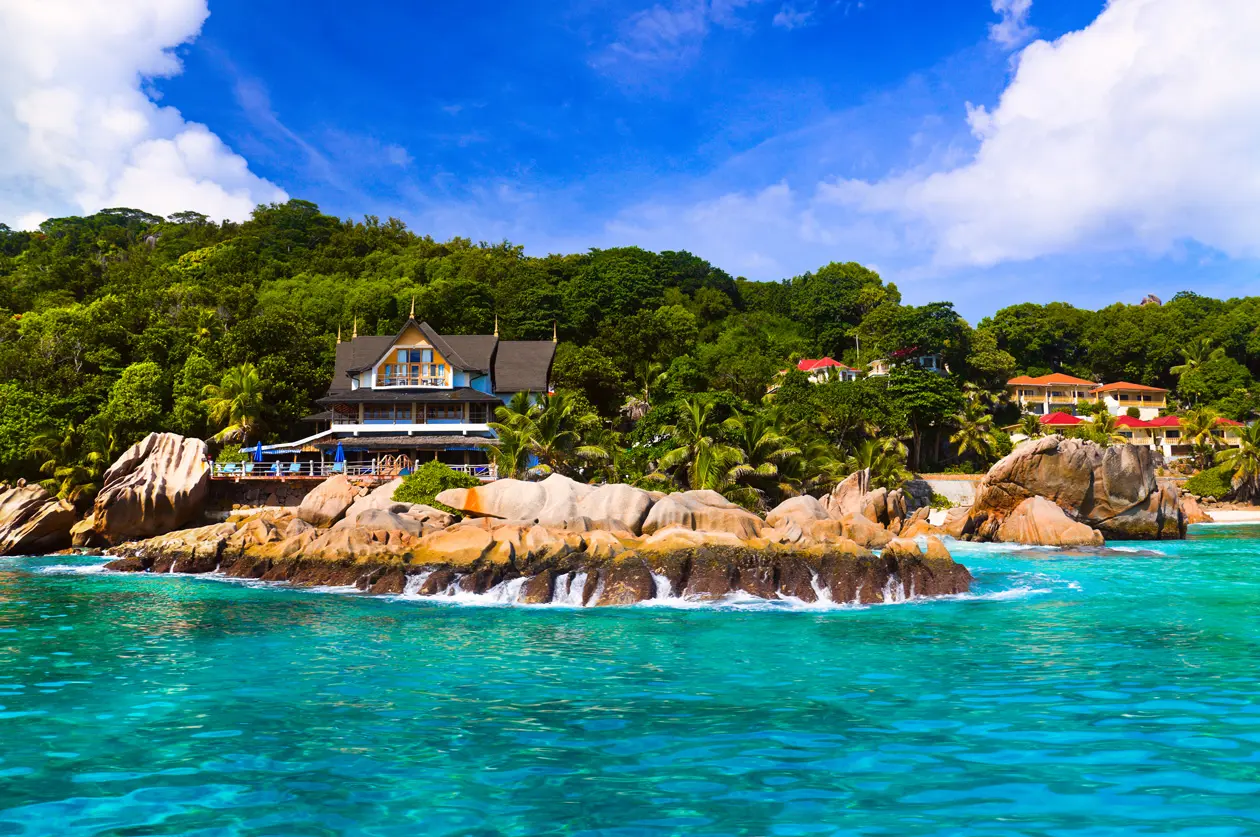 Seychelles. Photo: Copyright © Sisterscom.com / Violin /
Depositphotos
Seychelles International Airport is open for all scheduled commercial flights. The authorities at Seychelles International Airport have established measures for safe movement at the airport as follows: facemasks should be kept on at all times; a distance of at least one metre should be maintained between all persons at all times (except members of the same household/family; all visitors will undergo temperature checks and health screening; any visitor (regardless of his vaccination status), who disembarks with fever and respiratory symptoms such as cough, runny nose or shortness of breath will be isolated from other travellers and be subjected to further assessment and Covid-19 testing as indicated.
All visitors require a valid Health Travel Authorization (HTA) for entry into Seychelles. This must be done through the online portal at https://seychelles.govtas.com/. Upon check in, all visitors coming to Seychelles must show approved Health Travel Authorisation (HTA) to their respective airline companies for verification. Visitors must ensure that accommodation bookings are made only at licensed establishments or liveaboards that have been certified by the Public Health Authority. The new measures also give visitors access to all communal area within the hotel premises inclusive of bars, swimming pools, spas and Kid's club.
Edited by Lisa Maria River
Text source: © Seychelles Tourism Board News Bureau Press Office
Visual: Maugli Copyright © Sisterscom.com / Maugli /
Depositphotos
Link hotel: Booking.com
All rights reserved. Reproduction prohibited.

Luxury hotels in Seychelles
AVION LUXURY MAGAZINE
in digital version
DESTINATIONS Smart working alle Maldive e alle Mauritius. JETS Il lancio del Falcon 6X di Dassault Aviation e l'AS2 Supersonic Business Jet. CARS La Jarama GT di Lamborghini e la Wami Lalique Spyder. YACHTS Lussuosi superyacht e jet privati. WATCHES Ore e minuti preziosi. HAUTE COUTURE Dior Women Haute Couture, Spring-Summer 2021.