Nea Anchialos Airport is an airport located near the town of Nea Anchialos in Greece.
The Volos airport began operation on 1993. It is the only civilian airport that serves the cities of Volos, Lamia, Larisa, Farsala, Trikala and Karditsa. The airport, that is located between the towns of Nea Anchialos, Almyros, Velestino and Farsala, is about 30 kilometres from the city of Volos. Is a modern airport that covers the needs of central Greece serving domestic, international and charter flights from and to the biggest cities in Europe.
INFORMATION
Management company: Hellenic Civil Aviation Authority
Address: Nea Anchialos National Airport - 37400 Nea Anchialos - Almyros - Magnesia (Greece)
Telephone no.: + 30  24280 76886 
Website: www.hcaa.gr   - www.volosairport.gr
TECHNICAL DATA
IATA Code: VOL
ICAO Code: LGBL
Country code: GR
Flights


Transportation to/from the airport
Train
At the Volos Railway Station there is the Intercity Bus Station, located at a distance of 1km. Buses depart from the Bus Station to the Airport and vice versa.
Bus
The airport of Volos is connected to the city of Volos by bus (Magnesia Intercity Bus). 
Car
The airport is a 30-minute drive from Volos: about 30 Km via the EO30.
Taxi
At the airport there is a taxi service to the city of Volos and vice versa. The taxi can be booked from the cities of Almiros and Nea Aghialos.

Car hire
The car rental companies present at the airport are: Avis, Hertz and Budget.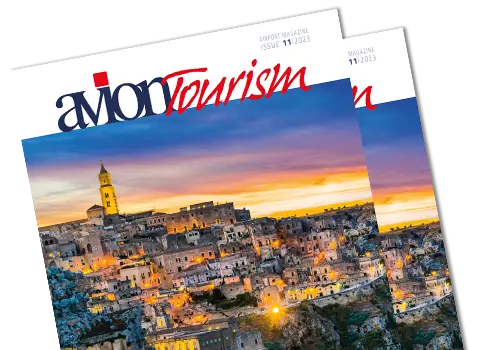 AVION TOURISM MAGAZINE
in digital version
On this issue: The World Heritage Sites of Basilicata and Puglia.