Brno-Turany Airport
is the second busiest
airport in Czech Republic
and is in the
city of Brno
.
INFORMATION
Letiste Brno a.s.
Address: Letiste Brno-Turany 904/1, Turany, 62700 Brno (Czech republic)
Telephone no.: +420 545 521310
THECNICAL DATA
IATA Code: BRQ
ICAO Code: LKTB
Country Code: CZ
Flights


Transportation to/from the airport
Bus
Bus N.76 Brno Airport - Brno Main Station (journey time 20 minutes).
Bus N. 89 Brno Airport -
Brno
Main Station, night bus service from 11.00 pm to 5.00 am (journey time 20 minutes).
The bus stop at the airport: in front of departure terminal.
The bus stop at Brno Main Station: in front og Grand Hotel.
Car
The airport is located near the D1 motorway (direction from Brno to Olomouc) and is 2Km from the Exit N. 201.
Taxi
City Taxy in front of the arrival hall. The journey time from/to Airport and Brno is approximately 20 minutes.
Car hire
Car rental are located in a walkway between the arrival hall and departure hall. The car rental service is offer by Avis, Budget, Hertz, Europcar, Rent Plus and Sixt.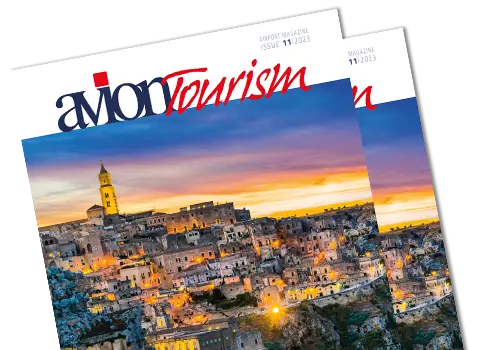 AVION TOURISM MAGAZINE
in digital version
On this issue: The World Heritage Sites of Basilicata and Puglia.