Agadir-Al Massira Airport is an international airport serving the city of Agadir, one of the main cities of southwest Morocco and the capital of the Souss-Massa region. The airport is located in the municipality of Temsia, about 25 km from the center of Agadir.
The total expected capacity of the Agadir terminal is 3 million passengers per year for both domestic and international flights served by various airlines. The airport is equipped with all the main services for passengers from the fast track to the VIP lounges and commercial shops, bars, restaurants and smoking areas at the Departures.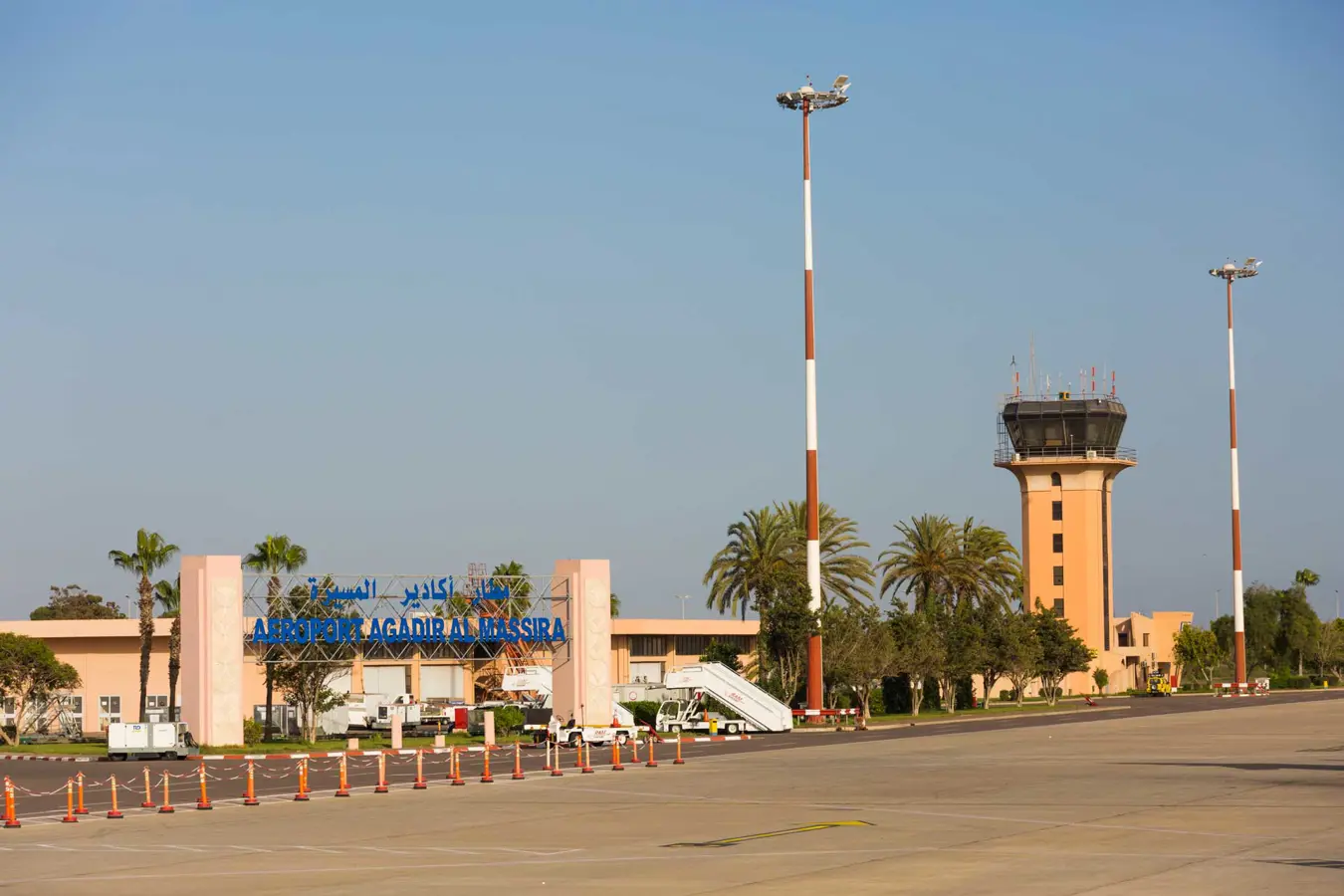 Agadir Airport, Morocco. Photo: Copyright © Sisterscom.com / Mario Hagen /
Shutterstock
The
Agadir airport
is one of the six
Moroccan airports
managed by ONDA, the Moroccan Airports Authority, that manages the Moroccan airport. ONDA's headquarters are located at
Mohammed V International Airport
of
Casablanca
.
INFORMATION
Management company:
ONDA (National Office of Airports)
Address:
BP 2000, Agadir 80000, Morocco
Telephone no.:
080 1000 224 / 05 22 43 58 58
Website:
www.onda.ma

TECHNICAL DATA
IATA Code: AGA
ICAO Code: GMAD
Country code: MA
Text edited by Alisè Vitri
Photos for editorial use only: © Sisterscom.com,
Shutterstock
Copyright © Sisterscom.com
Update: july 2020
Flights in real time to/from Agadir

Search a flight to/from Agadir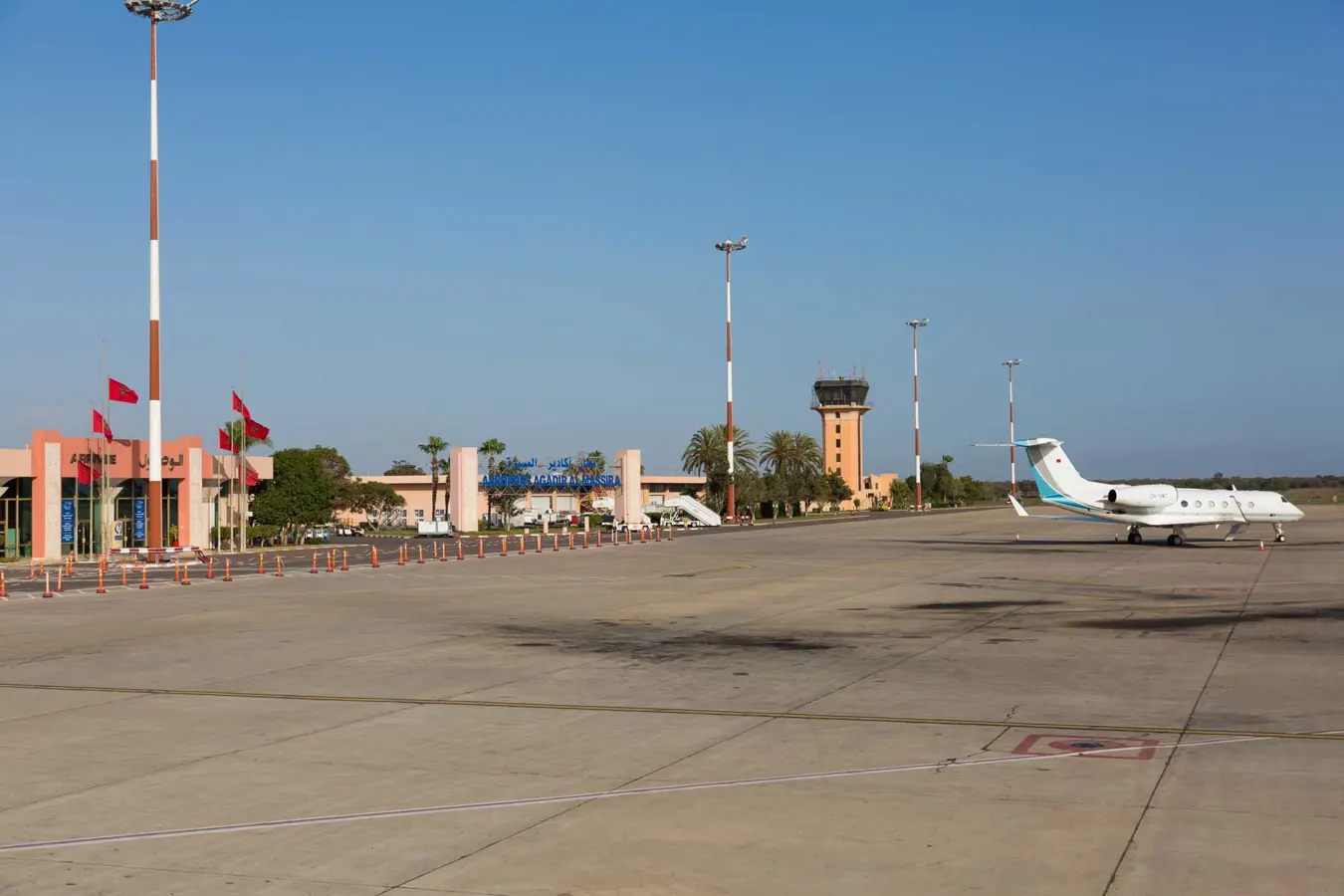 Agadir Airport, Morocco. Photo: Copyright © Sisterscom.com / Mario Hagen /
Shutterstock
Transportation to/from the airport
Bus
Bus service between the airport and the center of Agadir and vice versa. Journey time: about 1 hour.

Taxi
The taxi rank is located on the arrivals square. The service is available 7 days a week, 24 hours a day.

Car
The drive from the airport to Agadir is approximately 40 minutes by 25 km via Avenue Mohammed V / N10.

Car rental
Destinations found in the vicinity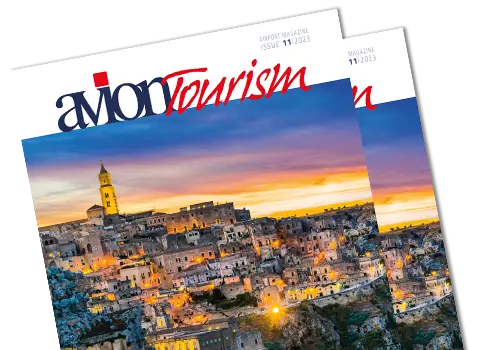 AVION TOURISM MAGAZINE
in digital version
On this issue: The World Heritage Sites of Basilicata and Puglia.