Blue Air on 6 September 2022 suspended all flight operations.
Blue Air
is the first
Romanian low-cost airline
with 100% private capital that started flying in 2004 from the city of
Bucharest
. In 2013, BlueAir Transport Aerian SA was purchased by Romanian shareholders and flight operations were transferred to Blue Air - Airline Management Solution Srl. In 2018, the company was modified and also changed its legal name to
Blue Air Aviation SA
.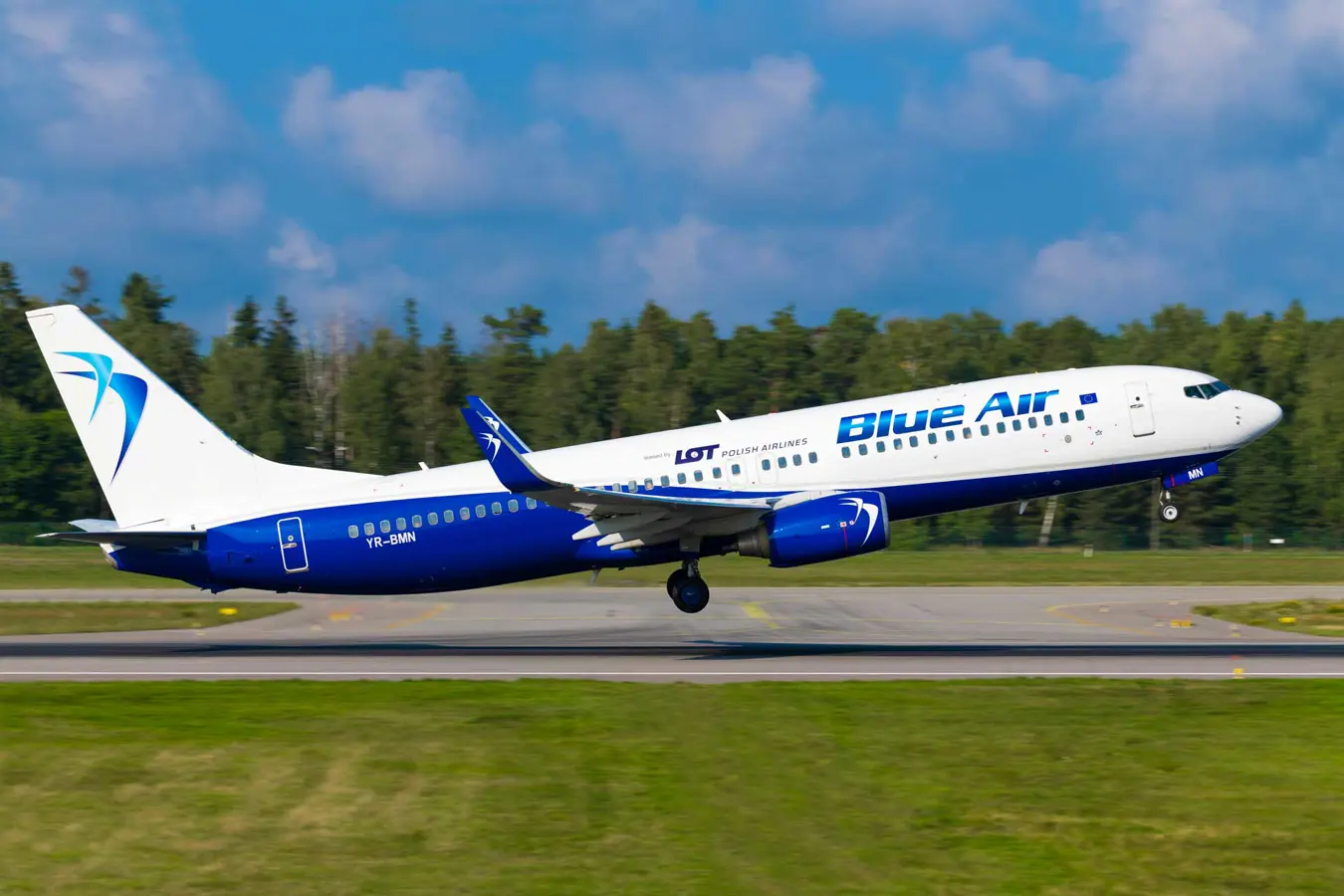 Blue Air. Photo: Copyright © Sisterscom.com / TheHighestQualityImages /
Shutterstock
The
Bucharest Otopeni Airport
is the
Blue Air hub
. In addition to domestic flights in
Romania
, Blue Air operates direct scheduled connections in various
European countries
: Belgium, Cyprus, France, Finland, Germany, Greece, Ireland, Israel, Italy, Norway, Portugal, Romania, Sweden, Spain and the United Kingdom.
Blue Air
has obtained IOSA (IATA Operational Safety Assessment) certification and is a member of IATA.
Blue Air's fleet
consists of
Boeing 737
,
737-300
,
737-500
,
737-800
and
Boeing 737 MAX 8
.
Text by Alisè Vitri
Avion Tourism Magazine
Photo for editorial use only.
Photo: Blue Air; Sisterscom.com,
Shutterstock
Copyright © Sisterscom.com
TECHNICAL DATA
IATA Code: 0B
ICAO Code: BLA
Call ID: BLUE AIR
Founded: 2004
HUB: Bucarest Octopeni Airport (OTP)
Bases: Bacau, Cluj-Napoca, Iasi, Larnaca, Turin.
Aircraft: Boeing 737, 737-300, 737-500, 737-800 and Boeing 737 MAX 8.
Destinations: Europe.
INFORMATION
S. C. Blue Air Aviation S.A.
Address:
Baneasa Business & Technology Park, Building A - Wing A1, and 3 Bucuresti - Romania
Website:
www.flyblueair.com