03 September 2021
Aeroporto di Napoli: nuovo ristorante di Lagardère Travel Retail
Arriva in aeroporto la nuova esperienza di gusto di Zero21 SushiBar
Saranno i piatti simbolo dell'innovazione e della contaminazione culinaria tra due culture, quelli proposti da
Zero21 SushiBar
, il nuovo ristorante che
Lagardère Travel Retail Italia
ha inaugurato presso l'
area airside dell'aeroporto di Napoli
.
Il menu, prevede una fusione di piatti di ispirazione giapponese e brasiliana, che si amalgamano perfettamente nei sapori, riportando alla mente le tradizionali ricette dei due Paesi. La sua caratteristica risiede nella contaminazione delle due culture, quella del sushi giapponese e quella della temakerie brasiliana, creando così un menu fusion accompagnato da salse colorate e speziate, da cachaca e frutta tropicale.
Non solo servizio al tavolo, ma anche take away per i passeggeri più frettolosi, che non vogliono comunque rinunciare al loro pasto, prima di mettersi in viaggio.
A cura di Lisa Maria River
Avion Tourism Magazine
Fonte testo: ufficio stampa Legardére Travel Retail
Foto Visual: Copyright © Sisterscom.com / CeriBreeze /
depositphotos
Voli dall'aeroporto di Napoli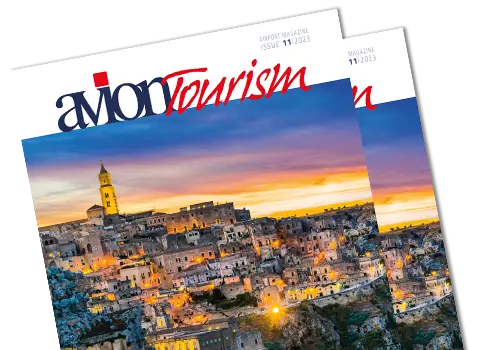 AVION TOURISM MAGAZINE
in digital version
On this issue: The World Heritage Sites of Basilicata and Puglia.