17 November 2023
A Malpensa il nuovo MU Restaurant
Un'esperienza culinaria di qualità dove la carne è la protagonista
Al MU Restaurant è possibile gustare pregiata carne in diversi tagli, come filetto, entrecôte, costata o hamburger, realizzati con ingredienti di prima qualità 100% italiani. La carne è cucinata alla perfezione dai maestri chef del MU Restaurant, che utilizzano tecniche di cottura tradizionali e innovative per esaltarne il sapore. Inoltre, il ristorante offre anche una vasta scelta di piatti a base di pesce e di verdure, per soddisfare le esigenze di tutti i clienti.
Lunedì, Martedì, Mercoledì, Giovedì, Sabato dalle 4:00 alle 21:30
Venerdì e Domenica 4:00 alle 22:00.
Fonte testo e foto: © Sea Aeroporti di Milano
---
Voli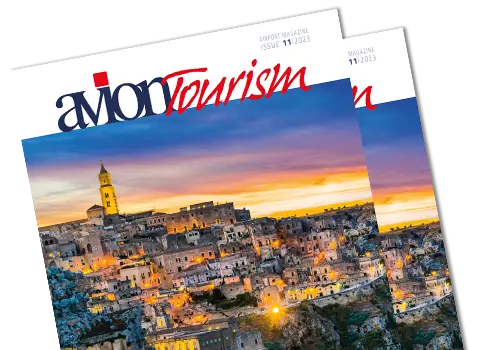 AVION TOURISM MAGAZINE
in digital version
On this issue: The World Heritage Sites of Basilicata and Puglia.